Austin Peay Sports Information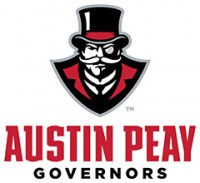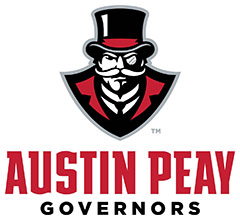 Clarksville, TN – Dr. Bruce Myers, who has served as Austin Peay State University's Faculty Athletic Representative (FAR) since 1995, will step down from that position at month's end.
Dr. Cindy Taylor, a biology professor in APSU's science department, will succeed Myers in January and become just the sixth FAR since APSU joined the Ohio Valley Conference in 1963.
"We would like to thank Dr. Bruce for his 20 years of service to our athletic program as the faculty athletic representative," said APSU Associate Athletics Director Cheryl Holt, who has worked with Myers as both a coach and administrator.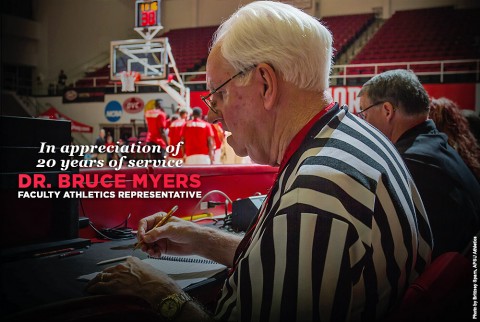 "He has continued to support as well as demonstrate a genuine concern for the academic and athletic success of all of our teams. His hard work and continuous commitment to serving our student-athletes, coaches, and athletic staff members is greatly appreciated. We are indebted to him for his service," stated Holt.
Myers, who is currently the Chair of the APSU Computer Science and Information Technology Department at Austin Peay State University and has served University 45 years, will continue his direct involvement with APSU athletics at men's basketball game—he has served as official scorer since the 1975-76 season.
He was named to the Faculty Athletics Committee in the late 1980s and was appointed committee chair in 1995 after Dr. Gaines Hunt stepped down after 16 years in the position.. In his role as FAR Myers was instrumental in APSU adopting priority registration which has had a positive impact on not only student-athletes but also all scholarship students attending the university.
He has served on the NCAA Initial Eligibility Waiver Committee and NCAA Research Committee, the latter helping formulate data to help determine the Academic Progress Report (APR).
In addition, Myers has helped lead APSU athletics through a pair of NCAA Certifications (2000, 2007) and through the NCAA Certification process has served on NCAA Peer Review teams to review self studies of other NCAA institutions.
"I found my years as faculty rep to be enjoyable, both in my service on campus where I mostly dealt with eligibility, and off campus serving with the NCAA on various committees," Myers said. "I especially enjoyed my time working closely with the athletic department staff, including athletic directors Dave Loos, Derek Van der Merwe and Ryan Ivey, SWA Cheryl Holt, compliance coordinators Glenda Manning and Tara Pfeifler, and a number of academic coordinators including Sonya Bain, the current academic coordinator.
"I was privileged to work with a number of outstanding faculty reps from other schools in the OVC, especially Thurston Banks and Jeff Roberts from Tennessee Tech, Mike Brown and Peggy Osborne from Morehead (State), and Bill Whittaker from Murray (State)."
Myers and Eastern Illinois' Dr. Gail Richard were the inaugural recipients of the OVC's Thurston Banks Award for Distinguished Academic Service. The award was established to recognize an individual (e.g. academic advisor, professor, tutor, etc.), with at least five years of service at one or more OVC member institutions, for his or her outstanding contributions to OVC student-athletes' academic success, learning and development as well for his or her overall commitment to the institution's athletics program.
The award is named after Dr. Banks, who served Tennessee Tech as FAR for 25 years.
A longtime member of the Governors Club, Myers has been a member of the booster organization's executive committee since 1995. He has supported all the APSU athletic programs in a variety of ways and is often in attendance at a multitude of contests. Myers was inducted into APSU's prestigious Red Coat Society in 2011; the society serves as the Hall of Fame of service for the Governors Club.
Myers also has served nearly 15 years as member of the University's Athletics Hall of Fame Committee.