Written by Sadie Savage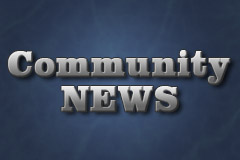 Montgomery County, TN – Members of the community gathered Saturday night, January 30th at the old Union Community center in Palmyra Tennessee. The meeting was a brainstorming session that focused on determining the amount of funding that would be required to restore and preserve the community center, and if it was eligible for any government grants.

Many ideas were thrown around speculating how to receive funding — whether it be county funding or federal grants for preserving historic buildings.

The general consensus, however, was that no matter the way funding is achieved, community members want the center to remain locally owned and operated.

"The community center has always been something run by the community," said one local resident.

It was determined that the first step in any direction would be to have a professional estimate of the dollar amount required to restore the aging structure. Members were encouraged to reach out to local contractors that would be willing to donate their time and expertise in providing an official itemized estimate that can be included in the applications for grants.

Once restored, the estimated monthly operation costs were approximated at $100.00 per month for water and electricity.

Jumping ahead, ideas for future use of the building were to host the annual Palmyra picnic, rent the space for weddings and reunions, holiday events and car shows.

There were requests made for any historic items that once belonged to the center, including old photos, that anyone would be willing to donate.

The group will be meeting again at 4:00pm, Feburary 13th at the old Union Community Center if anyone would like to participate in the discussion or volunteer their time.



Sections
News
Topics
Grants, Montgomery County, Palmyra TN