"Planters Bank Presents…" Film Series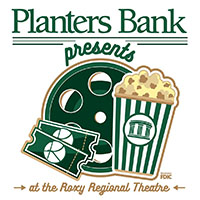 Clarksville, TN – The "Planters Bank Presents…" film series next movie is "Grease". This movie will be shown this Sunday, May 14th, 2017 at the Roxy Regional Theatre at 2:00pm.
Grease is a 1978 American musical romantic comedy film based on Jim Jacobs and Warren Casey's musical of the same name. The film depicts the life of Rydell High School students Danny Zuko and Sandy Olsson in the late 1950s. Directed by Randal Kleiser and written by Bronte Woodard,[2] the film stars John Travolta as Danny, Olivia Newton-John as Sandy and Stockard Channing as Betty Rizzo.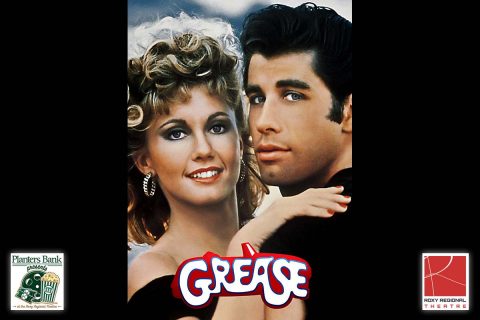 Admission to each film in the "Planters Bank Presents…" series is $5.00 (cash or check only). Tickets are on sale now at the Roxy Regional Theatre box office. Any remaining tickets will be available at the door one hour prior to showtime.
Normal box office hours are 9:00am-2:00pm, Monday through Friday.
At the concession stand, enjoy a bag of popcorn and a bottled water for $5.00 (sold separately for $4.00 and $2.00, respectively) and assorted candy for $2.00.
This film series at the Roxy Regional Theatre is made possible by the generous support of Planters Bank and the Clarksville-Montgomery County Arts & Heritage Development Council.
The Roxy Regional Theatre is located at 100 Franklin Street in Clarksville, TN.