APSU Sports Information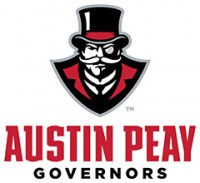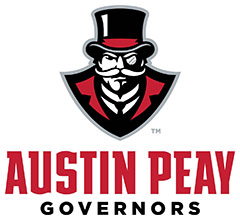 Clarksville, TN – Early Thursday morning, Austin Peay State University's official athletics website – LetsGoPeay.com – was taken offline and when it reemerged it appeared with a new look as the department completed its redesign with the aid of SIDEARM Sports.
The latest version of LetsGoPeay.com reinforces the athletics department's commitment to providing Austin Peay fans with a top-of-the-line website to find all the latest news and information for each of the 16 Governors NCAA programs.
"We are excited to present a new look to LetsGoPeay.com," said APSU Director of Athletics Ryan Ivey. "We believe the up-to-date design will present the best coverage of Austin Peay athletics to our fans. We are pleased to continue our partnership with SIDEARM Sports and look forward to working with them closely in the future."
The redesign is the most obvious impact of Austin Peay Athletics' continued partnership with SIDEARM Sports, an innovative company that powers the websites of more than 750 colleges, universities, athletics conferences and high schools across the United States and Canada.
Austin Peay is now in its fifth year as a SIDEARM Sports client but Thursday's relaunch was the first redesign of LetsGoPeay.com in four years.
"When we approached a redesign of LetsGoPeay.com we wanted to present our in-depth coverage of Governors athletes and Austin Peay teams within a cutting-edge design," said Cody Bush, APSU's Director of Athletics Communications. "Thanks to the experience of SIDEARM Sports, I believe our fans will find that the new LetsGoPeay.com will provide them and the next generation of Governors an unrivaled digital experience."
The newly redesigned LetsGoPeay.com keeps fan-favorite aspects of the previous incarnation, while also providing a fresh look and enhanced features. The new website features larger photos, easier navigation between pages and quick access to the department's social media outlets. The site also will feature a scoreboard toward the top of the page, which will show recent scores and upcoming events for all Governors teams.
As the Governors' official website provider, SIDEARM Sports gives fans of Austin Peay a fully adaptive experience across all platforms. With the adaptive experience, fans can either enjoy a version of LetsGoPeay.com specifically tailored to their mobile device or opt to view the full site without the need for a separate app.
"I want to thank the staff at SIDEARM Sports for all their work behind the scenes to help us build a site that will bring the best experience to our fans," said Bush. "Thanks to their experience, I believe everyone will enjoy the new look and layout of LetsGoPeay.com."
"SIDEARM Sports is delighted to partner with Austin Peay and hope the staff, student-athletes, fans and alumni enjoy the new athletic website," said Jeff Rubin, President/CEO of SIDEARM Sports. "The new site features larger photos, social media and featured athletes. The responsive layout and design scales to fit the user device on desktop, tablet and mobile so fans will be able to access information easily on the go. We are delighted to have the opportunity to work with Austin Peay."
About SIDEARM Sports
SIDEARM Sports, a Learfield company since June 2014, has experienced incredible organic growth from delivering quality service, reliability and customization. Serving more than 1000 partners, SIDEARM Sports is the nation's leading digital provider, and its easy-to-use interface allows schools to customize their content streams and digital presence.
The company played host to nearly 150 Division I university athletic sites during the 2016-17 season, including 30 schools in the Power Five conferences. SIDEARM Sports provides the software and technology that powers websites, mobile applications, live stats, social presence and video streaming for its school and conference partners.