Montgomery County, TN – The Clarksville-Montgomery County School System congratulates the students who performed so well in the TSSAA State Wrestling Championship.
The Rossview High School girls wrestling team captured the State Championship title in their division. They set a new record for total points scored in the girls division at the state wrestling tournament with 118 points (previous state record was 100pts) 2nd place team scored 62 points.
Individual State Medalists from Rossview include:
Robin Yunis– State Champion in the 125 lbs weight class
Emma Walker– State Champion in the 132 lbs weight class
Jasmine Barrios– State Runner-Up in the 119 lbs weight class
Brielle Bissonette– State Runner-Up in the 160 lbs weight class
Coach of the year honors for Jeffery Tex Price
Also, representing CMCSS were:
Cathlin Green Northeast 3rd place 112lbs weight class
Vivian Hurn MCHS 1st Place 140lbs weight class
Abigail Vance West Creek 3rd place 170lbs weight class
Deyla Brito-Perez Northwest 3rd place 150lbs weight class
Katherine Palmieri Northwest 3rd place 190lbs weight class
Blake Spink Northwest 2nd place 160lbs weight class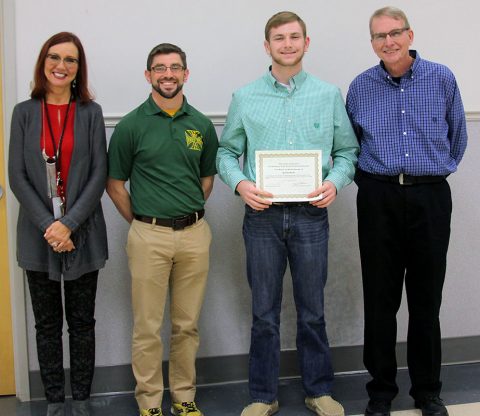 Bradley Williams CHS 1st place 195lbs weight class
Rossview High School had the only band with students selected for the All-State band. They include: Hunter Keeran, Olivia Voldarski, Adeline Carter, Ashley Rands, Zach Webber, Frankie Rivera and Shelby White. Brock Cobb is their band director.
Kenwood Middle School social studies teacher Kim McDaniel is being recognized as a nominee for the Tennessee Council for the Social Studies Teacher-of-the-Year. She was honored at the state convention earlier this month.