Clarksville Montgomery County Public Library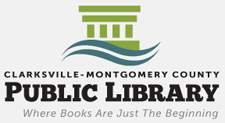 Clarksville, TN – The Clarksville-Montgomery County Public Library works to champion learning and reading, ignites imaginations, and delivers access to information and ideas. To this end, the library holds several events that are educational, entertaining and fun throughout the month.
In May, some of the events include: Sunday Movie Showing, Speak Up & Stand Tall with Ashley Cash, Tween Programming, Basic Computer & Facebook Skills, and Saturday Story Time.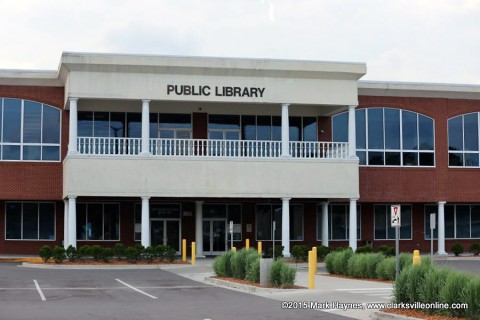 Sunday Movie Showing
May 6th, 13th, 20th, 27th
2:00pm–4:00pm
We will be showing popular movies every Sunday! Check out the library's Facebook page at www.facebook.com/CMCpubliclibrary for movie titles.
Sensory Story Time
May 5th
10:30am–11:30am
Sensory story times are geared for children who have a hard time in large groups, are on the autism spectrum, or are sensitive to sensory overload. We will use books, songs and movement during these story times, as well as a sensory activity/craft.
Speak Up & Stand Tall with Ashley Cash
May 3rd
5:00pm–6:30pm
Austin Peay student, Ashley Cash, will be giving a presentation to teens in grades 7-12 about ending abuse in young relationships. She will discuss awareness, prevention, and support for those who might be in abusive relationships and those who might have friends in them.
Tween Programming
May 14th
5:00pm–6:00pm
Tweens (grades 4-6) will participate in an end of the year game night!
DIY At The Library
May 3rd
6:00pm–7:00pm
Check out our Facebook page for more details at www.facebook.com/CMCpubliclibrary
Hola Story Time With Abuela Elena
May 9th
9:30am–10:00am
This is a special story time for the bilingual members of our community.
Saturday Story Time
May 5th, 12th, 19th, 26th
2:00pm-2:30pm
Saturday Story Time is for the whole family. There will be stories and songs and a craft afterwards. Come join the fun!
As The Page Turns Book Club
May 17th
6:00pm-7:30pm
The book club will meet every 3rd Thursday at 6:00pm in the Boaz Board Room on the second floor. There has been no single title chosen for this meeting. Instead, each attendee should bring a book that they have enjoyed immensely and discuss it with the rest of the group!
For more information check us out on Facebook or contact Gracie or Jason at 931.648-8826.
The Next Chapter Book Club
May 10th
9:30am–10:00am
This book club is designed for those who would prefer to get out and about during the day time rather than at night. Everyone is welcome to attend! We will be discussing 'The Dogs of Babel' by Carolyn Parkhurst.
Resume and Job Hunting Assistance
May 5th, 19th
2:00pm–4:00pm
Do you need help perfecting your resume or assistance finding a job? Come to the Resume Building and Job Hunt Assistance workshop for help from our reference department. The workshop will be in the second floor computer lab.
Family Story Time
Every Tuesday
9:30am–10:00am
The Family Story Time programs will feature stories centered on a specific theme that will cover a wide range of ages. Families with children of varied ages will find this program the ideal way to enjoy the library together.
Basic Computer & Facebook Skills
Every Friday
3:30pm-5:30pm
Want to begin using a computer? If you need an in-person guide who can show you the basics of using a computer then this is the class for you. You will also learn basic social media skills for communicating with family and friends via Facebook.
This class introduces first-time computer users to computer basics and gives practical tips for using social media. The pace of the class will be adjusted to attendees in the class and there will be plenty of time for questions and one on one time.
Family Lego Program
May 19th
3:00pm–4:30pm
Family Lego Program is fun for the whole family! We supply the Legos, and you supply the imagination.
Teen Anime Viewing
May 5th
2:00pm–4:00pm
Teens in grades 7-12 are invited to join us for a free screening of an anime movie.
Genealogy Class
May 12th
10:00am–11:00pm
The Genealogy Class has returned to the library! We will help you begin your journey into the past by looking at how to start a search, gathering information, and becoming familiar with Ancestry.com.
Tabletop Game Night
May 22nd
6:00pm–7:30pm
Join us for Tabletop Game Night! The library has a variety of board games for participants to choose from or you are always welcome to bring your own.
---
The library is located at 230 Pageant Lane, Suite 501, Clarksville, TN. Learn more at www.mcgtn.org/library