Clarksville, TN – Clarksville Police report a vehicle burglar used their ill gotten gains to their advantage and utilized stolen checks and IDs to get over $12,000 in cash.
Two vehicles were broken into, one on Trough Springs Road and the other on Madison Street.
There were varied items stolen from the vehicles to include purse, wallet, checks, and IDs.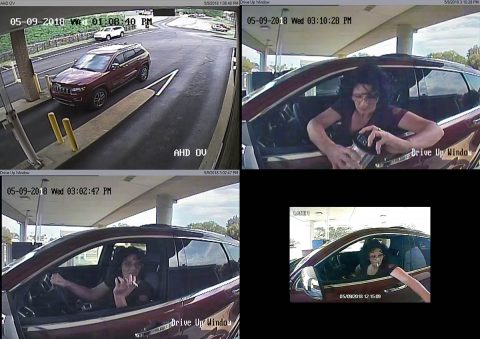 The thieves were able to use these stolen items to fraudulently receive cash from different financial institutions.
A woman was caught on video surveillance cashing stolen checks at a couple of different places outside of Clarksville.
Anyone with information can contact Clarksville Police Detective Woodruff, 931.648.0656, ex 5531, TIPSLINE 931.645.8477, or go online and submit a tip anonymously at P3tips.com/591