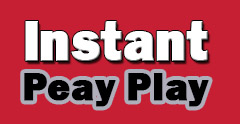 Clarksville, TN – The calendar flipped over to June this past weekend and that can mean only one thing, it's time for summer sports camps to begin in full at Austin Peay State University.
Over the next couple of months head coaches for Austin Peay's men's basketball football, soccer, volleyball and softball teams will conduct camps for all ages and skill levels.
Things will kick-off today, June 4th, with APSU men's basketball hosting the first-of-three day camps running on the dates of June 4th-7th, June 11th-14th and June 18th-21st.
The camps are for kids ages 6-12 and will run from 9:00am to noon each day. The cost is $150.00.
There is also a team camp that will run from June 22nd-24th, with a five-game guaranteed plus bracket play on the camp's final day. For more information, call men's basketball director of operations Ryan McIntyre at 931.221.7706 or by email at mcintyrer@apsu.edu.
Also, this week softball head coach Rodney DeLong will host the first of seven summer camps beginning June 5th-6th with a two-day youth camp for girls 7-12 years old. The cost is $100.00 and will run from 9:00am to 3:00pm each day.
There will also be two two-hour mini camps for pitching and catching (ages 13-18) on June 11th and June 25th; two prospect camps on June 12th-13th and June 26th, running from 8:00am to 7:00pm each day.
Finally, there will be a series of one day mini camps (ages 12-18) in July on 9th, 16th, 23rd and 30th and in August on the 6th, 13th, 20th and 27th.
For more information or to register for any of the softball camps, contact assistant coach Dillon Bryant at 580.591.6865 or by email at bryantd@apsu.edu.
Football coach Will Healy will have two camps in June, starting with a youth camp (players entering 2nd through 8th grade) June 18th-20th and a one-day elite camp (players entering 9th through 12th grade) on June 23rd. For more information, call Carter Crutchfield at 706.264.0275 or by email at crutchfieldc@apsu.edu.
Soccer will have five camps over the next two months, with a Full 90 youth camp on June 18th-21st (CoEd ages 7-18); a Jr. Footy camp (CoEd ages 4-6) June 18th-21st; a Middy camp (CoEd ages 11-14) on June 25th-28th.
July will open with a Full 90 youth camp on July 9th-12th (CoEd ages 7-18) and wrap-up with an Elite prospect residential camp (female only ages 15-19) on July 20th-22nd.
For more information on any of the soccer camps, all coach Naomi Kolarova at 221-1019 or by email at clarken@apsu.edu.
July will also see volleyball host two camps during the month, starting with an individual camp on July 20th-22nd and a team camp on July 24th-26th.
For more information on the volleyball camps, please call coach Taylor Mott at 931.221.7654 or by email at mottt@apsu.edu.