Austin Peay State University Sports Information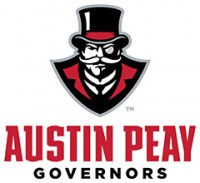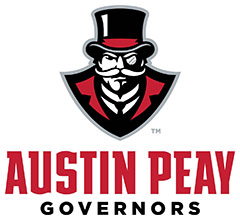 Clarksville, TN – Sydney Griffin, who has previously served in the athletics departments of Notre Dame and Duke, has been named the Coordinator of Administrative Operations/Chief of Staff for the Austin Peay State University (APSU) athletics department, director of athletics Gerald Harrison announced today.
In her role with the Austin Peay athletics department, Griffin will work primarily with the Director of Athletics overseeing the department's front office and administrative operations.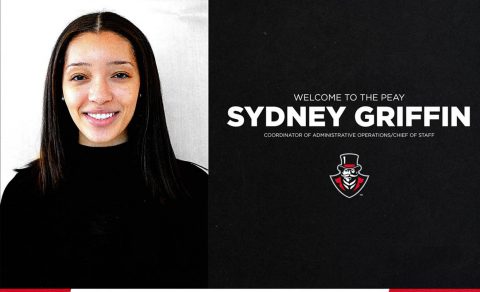 She will also assist and coordinate with other members of the department's executive staff the daily administrative duties, donor and sponsorship programming and other special projects that further advance the Austin Peay State University athletics department's mission.
"We are excited to welcome Sydney to our team here at Austin Peay," said Harrison. "As a former track and field student-athlete at Elon, she has an immense amount of passion for enhancing the student-athlete experience. Sydney brings a great pedigree to the Peay as she has prior experience working for great leaders at both Duke and most recently Notre Dame. Simply put, Sydney is an outstanding person, and we will benefit tremendously from her being a member of the Governor family."
"I am beyond excited to join the Austin Peay State University community," said Griffin. "I am extremely grateful for this opportunity to contribute to the mission of the Athletics Department and positively influence the student-athlete experience."
Griffin, a Marietta, Georgia native, has been with the Fighting Irish athletics department for the past year. While there she reported directly to the Chief Strategy Officer and the Director of Athletics, aiding in the management of athletics administration operations. Griffin was the event leader for the 2019 Women Leaders of College Sports and Notre Dame Network event, the 2019 Unity Summit and the 2018 Human Performance Summit.
The newest member of the Governors athletics administration will bring international experience to the department after spending two years in London, England while earning her Master of Science in Sport Management from the University of East London in 2017. Griffin also worked with ASICS house, assisting in the organization of special events, and with Lockerroomtalk.com based in London.
A 2015 graduate of Elon University, Griffin was a six-time individual medalist and was named the Colonial Athletic Association's Most Outstanding Performer at the 2016 Outdoor Track & Field Championships, leading Elon to its second-consecutive CAA Championship.
She won the 200-meter dash, 100-meter hurdles and was a member of the Phoenix' gold-medal 4×100 relay team while also winning a silver medal in the 100-meter dash. Griffin also was presented Elon's Stein H. Basnight Outstanding Athlete Award following her senior year.
Following her graduation from Elon with a bachelor's degree in psychology and exercise science, Griffin participated in the Duke Athletics Open Door Initiative, which was established by Harrison during his tenure at Duke in 2013. In Summer 2015, Griffin gained experience in athletics development, human resources, compliance, social media, athletic communications and women's basketball administration.
Griffin then joined the Elon athletics department administrative staff as an academic support services intern during the 2015-16 season. She left Elon to seek a career as a professional track and field athlete during the 2016-17 season, traveling to eight different countries before beginning work on her master's degree at the University of East London.