Clarksville, TN – On October 17th, 2019, at the Austin Peay State University (APSU) Art + Design building Room 120, Zone 3 Press will celebrate its First Book Award in Poetry when it welcomes Patty Crane and Jenn Givhan for a reading at 8:00pm.
All reading series events are free and open to the public.
«Read the rest of this article»

Clarksville, TN – If you were born after 1993 – which is the case for most Austin Peay State University (APSU) students – then you've only known a world where the United Kingdom is a part of the European Union (EU).
That fact can seem trivial, especially if you're living 4,000 miles away in Tennessee, so when Great Britain announced it would be the first country to leave the EU – a move known as "Brexit" – many people on campus and in the Clarksville area reacted with mild curiosity.
«Read the rest of this article»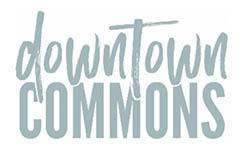 Montgomery County, TN – Let's fall back in time! Join us at the Downtown Commons on November 2nd, 2019 from 4:00pm until 8:00pm as we turn back our clocks and hop into the 1950's to celebrate Daylight Savings Time.
Don your best 50's attire and come dance the night away to the 1950's Rock & Roll band "Good Rockin' Tonight!" Weather permitting, we will be featuring classic 1950's cars displayed by the Memory Lane Cruisers. With food vendors on site and beer for sale everyone's in for a great night at this FREE event.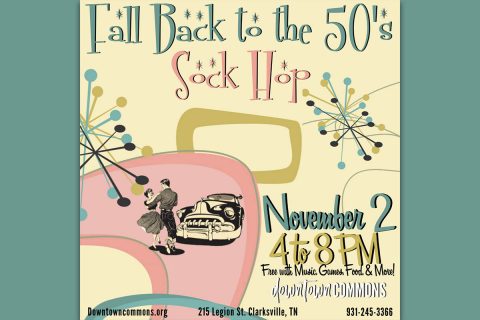 «Read the rest of this article»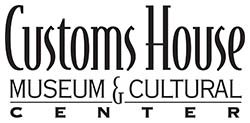 Clarksville, TN – The Customs House Museum and Cultural Center is exhibiting layered posters by Landy R. Hales, a well-known graphic designer in New York City during the 1920s and 30s, through the end of the year.
Included in the show are nostalgic images of toys, nursery rhymes, household interiors, and Christmas moments. The whimsical works displayed are from the Hales family collection.
«Read the rest of this article»

Clarksville, TN – Two actors, twenty characters, and a barrel of laughs are coming to the Roxy Regional Theatre at the corner of Franklin Street and First Street in Historic Downtown Clarksville this month.
Following on the heels of last season's hit holiday comedy A Tuna Christmas, Ryan Bowie and Brian Best return to the third smallest town in Texas (where the Lion's Club is too liberal and Patsy Cline never dies) in "Greater Tuna", playing October 14th through October 22nd in theotherspace, the 50-seat black-box theatre located upstairs at the Roxy Regional Theatre.
«Read the rest of this article»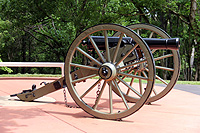 Clarksville, TN – The next meeting of the Clarksville (TN) Civil War Roundtable will be on Wednesday, October 16th, 2019 at the Bone & Joint Center, 980 Professional Park Drive, right across the street from Tennova Medical Center. This is just off Dunlop Lane and Holiday Drive and only a few minutes east of Governor's Square mall. The meeting begins at 7:00pm and is always open to the public.
Our speaker this month is Dr. David E. Gregg. His topic is – "John Bell Hood's Muscle Shoals, Alabama Encampment, 1864"
«Read the rest of this article»

Clarksville, TN – The Austin Peay State University (APSU) football team hopes to protect the Fort again following their September 28th rout of conference rival (and then No. 11-ranked) Jacksonville State and the subsequent bye week. The Govs host Southeast Missouri at 2:00pm Saturday, October 12th.
«Read the rest of this article»

Clarksville, TN – The October 19th, 2019, Arts Celebration at Historic Collinsville has been canceled. The settlement will be open that day as usual from 10:00am – 5:00pm (regular hours), but with no special event activities.
«Read the rest of this article»
Nashville, TN – To help protect elephants, Nashville Zoo will be hosting an ivory surrender event on Saturday, October 19th from 10:00am – 2:00pm to encourage public participation in the fight to save this species and others from wildlife trafficking.
Toss the Tusk is a public service program whose goal is to raise public awareness about wildlife trafficking. It will provide Nashville Zoo guests with an actionable way to combat illegal wildlife trade with a focus on elephant poaching.
Tennessee State Representative Jason Powell and a representative from the U.S. Fish and Wildlife Service will be present for the event.
«Read the rest of this article»

Clarksville, TN – Fall is the season for festivals and enjoying the last of the outdoors before winter makes its appearance. At Historic Collinsville Pioneer Settlement, you'll find events all throughout October to celebrate the season.
«Read the rest of this article»