Clarksville, TN – On October 10th-12th, 2019 delegates from around the state will adorn Clarksville for the 2020 Miss Tennessee USA® and Miss Tennessee Teen USA® Pageants at the Austin Peay State University (APSU) Music and Mass Communications Building. Organized and produced by Greenwood Productions, the upcoming pageant marks Clarksville's 20th year to host the event.
«Read the rest of this article»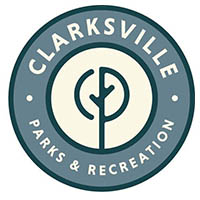 Clarksville, TN – A community favorite historic site, Fort Defiance Civil War Park and Interpretive Center, 120 Duncan Street, offers a variety of upcoming family-friendly events.
Festivities are diverse, offering something for visitors of all ages looking to have a great time at one of Clarksville's most treasured gathering places.
New! History Alive — 6:00pm to 9:00pm, Saturday, October 5th: Enjoy an evening of history, music, and 19th-century fare at this fundraiser hosted by the Friends of Fort Defiance.
«Read the rest of this article»
Clarksville, TN – On October 9th, 2019, Clarksville's Office of Housing & Community Development will host a Fair Housing Workshop from 1:00pm-4:00pm at the Clarksville-Montgomery County Public Library Large Meeting Room, 350 Pageant Lane, Clarksville.
The Law Office of Angelita E. Fisher will lead the training for the workshop. Fisher is a frequent speaker and trainer relating to employment and fair housing laws.
«Read the rest of this article»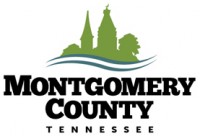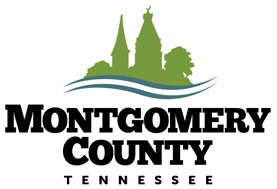 Montgomery County, TN – In recognition of Archives Month this October, Montgomery County Archives Department has open house dates to tour and learn more about their unique services.
Three open house tours of the stacks and a behind the scenes look at what goes into caring for the history of Clarksville and Montgomery County will be available on Friday, October 11th, 9:00am to 3:00pm, Saturday, October 19th, 9:00am to 4:00pm, and Tuesday, October 29th, from 9:00am to 3:00pm.
«Read the rest of this article»

Clarksville, TN – On Saturday, October 26th, 2019 the Austin Peay State University Department (APSU) of Theatre and Dance and the APSU Center of Excellence for the Creative Arts (CECA) will host a public question and answer session with Tony-winning director and Acuff chair Freddie Ashley. The event, which is free and open to the public, will be at 2:00pm in the Trahern Theatre.
«Read the rest of this article»

Clarksville, TN – The ocean is calling! Planters Bank Presents… Disney's animated musical adventure "Moana" on the Roxy Regional Theatre's big screen this Sunday, October 6th at 2:00pm.
Inexplicably drawn to the ocean, Moana convinces the mighty demigod Maui to join her mission, and he reluctantly helps her become a wayfinder like her ancestors who sailed before her. Together, they voyage across the open ocean on an action-packed adventure, encountering enormous monsters and impossible odds, and along the way, Moana fulfills her quest and discovers the one thing she's always sought: her own identity.
«Read the rest of this article»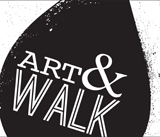 Clarksville, TN – Produced by The Downtown Clarksville Association, First Thursday Art Walk is a free, self-guided tour spanning a 5-block radius that combines visual art, live music, engaging events and more in the heart of Downtown Clarksville.
With 10+ venues, bars and businesses participating each month, the First Thursday Art Walk in Clarksville is the ultimate opportunity to savor and support local creative talent.
«Read the rest of this article»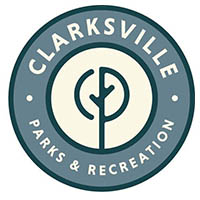 Clarksville, TN – The Clarksville Parks and Recreation Department is offering a variety of spooky and fun events this fall. Family-friendly events are affordably priced and will take place at several Parks and Recreation venues:
Ghost Tours with Clarksville BCycle — 6:00pm-8:00pm Friday, October 11th: Don't miss this haunted guided tour through the Austin Peay State University (APSU) campus stopping at historical points of interest with dark pasts. The fee is $20.00 per person. APSU students can use their BCycle promo code to receive $5.00 off! See Clarksville.BCycle.com for information.
«Read the rest of this article»

Clarksville, TN – The Customs House Museum and Cultural Center is located in historic downtown Clarksville, Tennessee. Come explore an entire city block featuring large gallery spaces filled with fine art, science and history.
Some of the events in September at the Museum are: Organic Abstract: The Art of Jennifer Bowman, The Magical Stories of Cathy Horner, Scouts, Junior Explorers: Fossil Facts & Fun! and Little Explorers: Dino Delight.
«Read the rest of this article»
Nashville, TN – Nashville's littlest ghosts and goblins are invited to enjoy a night of delightfully frightful fun at the Nashville Zoo's Boo at the Zoo.
Our annual Halloween tradition is set for 10 nights: October 11th, 12th, 13th, 18th, 19th, 20th, 24th, 25th, 26th and 27th. Boo at the Zoo runs from 5:00pm-9:00pm.
Kids can come dressed in their favorite costume and enjoy carnival games, carousel rides, hayrides, shows and trick-or-treating.
The annual evening event offers families a safe and exciting Halloween experience for kids under age 12. Special areas throughout the event include:
«Read the rest of this article»