Topic: Adam Schiff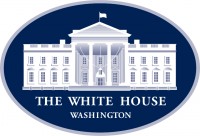 Washington, D.C. – PRESIDENT DONALD TRUMP: By the authority vested in me as President by the Constitution and the laws of the United States of America, it is hereby ordered as follows:
Section 1. Policy. Free speech is the bedrock of American democracy. Our Founding Fathers protected this sacred right with the First Amendment to the Constitution. The freedom to express and debate ideas is the foundation for all of our rights as a free people.
«Read the rest of this article»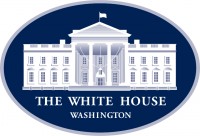 Washington, D.C. – "Some say crises don't so much alter the course of history as accelerate changes already underway. That's certainly the case when it comes to the COVID-19 Coronavirus pandemic and the offshoring of American jobs," U.S. Trade Representative Robert Lighthizer writes in The New York Times.

"Every day I talk to business leaders who now acknowledge they underestimated the risk in decisions to move jobs overseas."
«Read the rest of this article»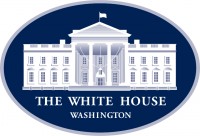 Washington, D.C. – PRESIDENT DONALD J. TRUMP: Hi, everybody. Please, sit down. Get things done. Nobody gets it done like we do.
Now, I don't know — are we letting the media in? Is the media here? I guess we have a limited media because of distancing. And some people think I did that on purpose. But we've been getting along with them reasonably well lately.
I just want to thank you all for coming back because you came back. This is a Republican group, largely, if not in all cases. You know, they look pretty Republican. I'm not sure about Devin. Let's just — you're a Republican, aren't you? (Laughter.) No, this is a very, very Republican group. And we appreciate you coming back. Hi, Debbie.
«Read the rest of this article»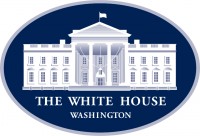 Washington, D.C. – "The United States has passed South Korea, considered the gold standard by the media, in testing for the COVID-19 Coronavirus, and, in hot spots like New York City, has done several times more per capita than the Asian nation," Paul Bedard reports for the Washington Examiner.

Over 5 million tests have been conducted in America to date, thanks to close partnership between the Donald Trump Administration and the private sector.
«Read the rest of this article»
'History must take note of the lessons we've learned…'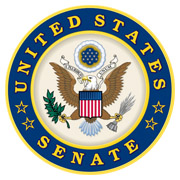 Washington, D.C. – Today, Senator Marsha Blackburn gave the following statement after the United States Senate voted to acquit President Donald Trump of abuse of power and obstruction of Congress:
"Over the past three weeks, the Senate considered arguments for and against two articles of impeachment sent over by the House of Representatives: one, charging the President with abuse of power for asking Ukraine to assist him in investigating Hunter Biden's work for Burisma, and a second, charging him with obstruction of Congress.
«Read the rest of this article»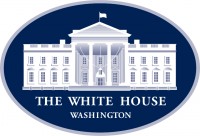 Washington, D.C. – Tomorrow night, February 4th, 2020, President Donald Trump delivers his third State of the Union Address.

"He'll quite rightly be able to declare the nation is strong — with solid economic growth and jobs for all who want them and a Dow more than 50 percent higher than when he won the White House. Not to mention a new North American trade agreement just as candidate Trump promised, China desperate to end the trade war and America's NATO allies paying much more of their fair share for collective defense."
«Read the rest of this article»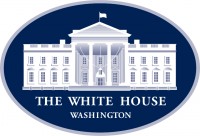 Washington, D.C. – House Democrats have tried almost everything by this point. They've left no stone unturned in their effort to, as Impeachment Manager Representative Adam Schiff (D-CA) put it, "send that charlatan in the White House back to the golden throne he came from."
That promise came during his supposedly impartial impeachment probe, by the way.
Watch: House Democrats tell one story. Their evidence tells another.
«Read the rest of this article»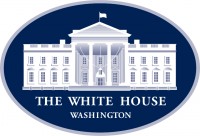 Washington, D.C. – Americans are sick of the Swamp. The numbers prove it. By a stunning 40-percent margin, independents say impeachment is "more important to politicians than it is to me." A nearly identical number say that it's "more important to the media than it is to me."
It's simple: Americans want results, not more partisan theater. The 2016 election should have been a wakeup call to career politicians and the Beltway establishment. Instead, they ignored the memo. They'd rather undo an election than fix their behavior.
«Read the rest of this article»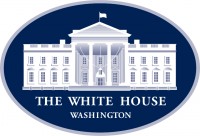 Washington, D.C. – "President Donald Trump's visit to the World Economic Forum in Davos, Switzerland this week was a bigger triumph than anyone could possibly have imagined a year ago," former Speaker of the House Newt Gingrich writes for Fox News.
"The counter-staging of President Trump landing at Davos while the Senate began the trial over his phony impeachment was a Reagan-quality move . . . once again President Trump gave an important, principled speech that was worthy of the leader of the biggest economy and most powerful military in the world."
«Read the rest of this article»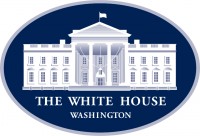 Washington, D.C. – Friday, January 24th, 2020, marked the end of House Democrats' 3-day presentation of their historically weak Articles of Impeachment against President Donald Trump. Saturday, the President had chance to respond to Democrats' dishonest case.

As expected, the media is going the extra mile to prop up Rep. Adam Schiff's (D-CA) performance this week. Their hope, much like Schiff's argument itself, is that if you repeat a lie enough, people might soon forget you don't have any actual evidence for it.
«Read the rest of this article»