Topic: Andrew Jackson
Major General Jeffrey H. Holmes, Tennessee's Adjutant General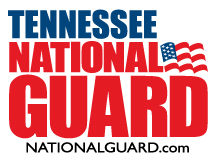 Nashville, TN – The National Guard celebrates its 384th birthday on December 13th, 2020. This date is etched on the cornerstone of our Nation as it represents the first moment our society took its defense into our own hands.
It was also the first step in building a nation out of an untamed and dangerous wilderness. This date signifies the moment the Massachusetts Bay Colony organized three militia regiments to defend the colony from the growing threat of American Indian attacks. Other American colonies would follow their example and the militia would later become the basis for the Continental Army.
«Read the rest of this article»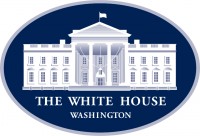 Washington, D.C. – "On Friday, President Donald Trump signed an executive order directing federal agencies to fill job vacancies based on merit, rather than require a minimum level of education for candidates seeking open positions," Preston Cooper reports for Forbes.

"Credential inflation shuts out experienced, qualified job candidates who are perfectly capable of filling certain roles simply because they lack the right piece of paper . . . Most perniciously, it convinces young job seekers that they need a bachelor's degree or even a graduate degree to succeed."
«Read the rest of this article»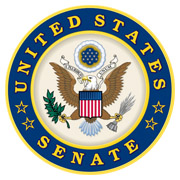 Washington, D.C. – This week, Senate Democrats voted to block consideration of U.S. Senator Tim Scott, of South Carolina's, police reform legislation. I voted to begin debate on Senator Scott's proposal, which I co-sponsored, because it will make police officers more accountable, encourage departments to ban chokeholds and adopt best practices, provide better training to police officers, and make lynching a federal crime.
Congress should have a serious debate and consider amendments on these important issues, and it is a shame that Senate Democrats won't allow the Senate to even begin to consider this legislation.
«Read the rest of this article»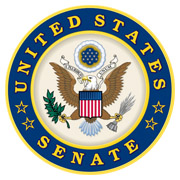 Washington, D.C. – U.S. Senator Lamar Alexander (R-Tenn.) yesterday afternoon on the Senate floor said, "We should not try to erase our history. We should not try to pretend it doesn't exist," in response to an effort by a crowd to tear down President Andrew Jackson's statue in Lafayette Square in front of the White House:
"Presidential historians almost without exception put Andrew Jackson in the top ten of America's presidents. They see him as a sophisticated, often subtle political actor who without his devotion to the union, against his own local political interests, the union might well have fallen apart in 1832 or 1833," said Senator Alexander.
«Read the rest of this article»

Clarksville, TN – On Sunday, October 15th, 2017, Dr. Tom Kanon will give a presentation on Andrew Jackson and the War of 1812 in the Customs House Museum & Cultural Center's Turner Auditorium.
The program is from 2:00pm–4:00pm with free admission to the public.
«Read the rest of this article»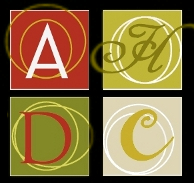 Clarksville, TN – The Clarksville-Montgomery County Arts and Heritage Development Council, in conjunction with Customs House Museum, is sponsoring an unveiling of a historic highway marker commemorating Clarksville's role in the War of 1812.
The marker will be placed on Riverside Drive near the site where Middle Tennessee volunteer militia boarded flatboats for the long journey to fight with General Andrew Jackson in the Battle of New Orleans, the last conflict in the war.
«Read the rest of this article»

Clarksville, TN – The Customs House Museum and Cultural Center is located in historic downtown Clarksville, Tennessee. Come explore an entire city block featuring large gallery spaces filled with fine art, science and history.
Some of the events in October at the Museum are: The X Housewife Portraits by Kit Kite, Ed Nash: Terrain, Ann Nichols: Split Focus, Tamara Reynolds: Southern Route, and Veiled Abstractions: L.A. Bachman.
«Read the rest of this article»
Written by Curtis Johnson
Tennessee State Representative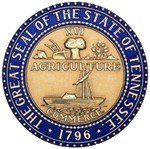 Nashville, TN – Two major bills to protect elderly and vulnerable adults from financial exploitation are moving through House Committees. House Bill 304 will be heard in the House Government Operations Committee this week, and House Bill 1064 is the House Calendar and Rules Committee.
This legislation gives securities officials and financial institutions the tools they need to help detect and prevent financial exploitation of those age 65 and older and vulnerable adults with diminished capacity.
«Read the rest of this article»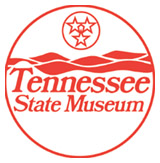 Nashville, TN – To commemorate the 100th Anniversary of America's entry into World War I on April 6th, 1917, the Tennessee State Museum has organized an exhibition entitled "The Yanks are Coming!" Tennesseans in World War I. The exhibition opened at the museum on April 6th and explores Tennessee's role in the war that came to be known as the "Great War."
The first mass war of the 20th century, World War I lasted four long years, from 1914 to 1918, with the United States entering the conflict on April 6th, 1917. Tennessee supplied more than 61,000 men to the Selective Service and 19,000 volunteers. Six Tennesseans would receive the Medal of Honor for their service.
«Read the rest of this article»
Written by Curtis Johnson
Tennessee State Representative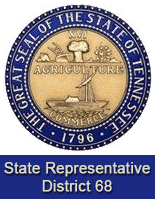 Nashville, TN – On Wednesday, March 15th, U.S. President Donald Trump arrived in Nashville to honor President Andrew Jackson at his tomb, on his 250th birthday. The President addressed members of the Tennessee General Assembly at the Hermitage before making his way back to Nashville to speak before thousands of supporters.
The Municipal Auditorium was quickly filled to capacity; 30,000 supporters were unable to enter the venue after hours of waiting. The line at the auditorium developed early in the morning, and by the late afternoon, the line stretched the length of James Robertson Parkway, around the Capitol building, and back down Charlotte Street.
«Read the rest of this article»