Clarksville, TN – The Customs House Museum and Cultural Center is located in historic downtown Clarksville, Tennessee. Come explore an entire city block featuring large gallery spaces filled with fine art, science and history.
Some of the events in October at the Museum are: The X Housewife Portraits by Kit Kite, Ed Nash: Terrain, Ann Nichols: Split Focus, Tamara Reynolds: Southern Route, and Veiled Abstractions: L.A. Bachman.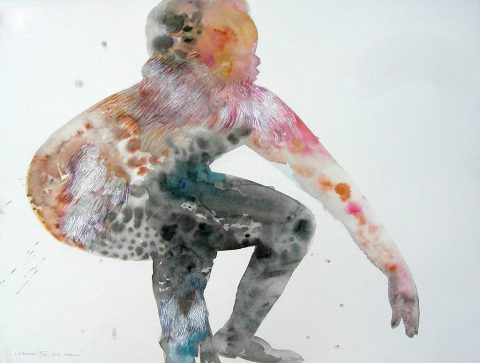 Exhibits
This Is My Story
June 8th – October 15th | Jostens Gallery
Women writers representing multiple decades share their thoughts of who they are on May 14th, 2017 (Mother's Day). Their writings are suspended on cloth, hung "clothesline style" in the gallery.
The X Housewife Portraits by Kit Kite
August 8th – October 22nd | Orgain & Bruner Galleries
In this series of photographs, artist Kit Kite takes on the persona of a beleaguered housewife who is overwhelmed by sculptured piles of domestic items such as plastic utensils, milk cartons, and baking pans.
Kite describes the work as a self-experimental portrait and installation series that depicts the cognitive differences of house and home. This series explores the artist's personal displacement and separation within an isolated process.
Ed Nash: Terrain
August 10th – October 18th | Crouch Gallery
Nash focuses on abstract non-representational work. His mixed media terrain series build up on the canvas to create textured landforms. Nash currently lives in Nashville TN where he is an Art Dealer, Appraiser and Artist.
His work can be found in collections across the US and UK and is represented in galleries in New York, Atlanta, Knoxville, Chattanooga and Nashville TN.
Ann Nichols: Split Focus
October 2nd – December 3rd | Planters Bank Peg Harvill Gallery
Chattanooga Artist Ann Nichols is a contemporary realist painter who works in the medium of oil. Many of her paintings are inspired by art historical images such as Renaissance portraits, flowers by Georgia O'Keeffe, Dutch floral paintings, botanicals, Magritte's surrealism and Martin Johnson Heade's images of orchids and hummingbirds.
Tamara Reynolds: Southern Route
October 24th – January 14th | Kimbrough Gallery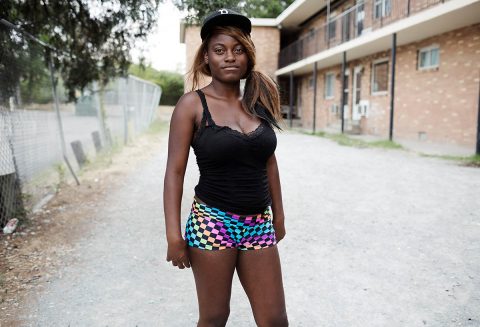 Photographer Tamara Reynolds was born and currently lives in Nashville, Tennessee, where she has worked for 25 years as a commercial and editorial photographer for magazines and advertising agencies focusing on portraiture and lifestyle imagery.
Reynolds says about her Southern Route series: "This project is about resolving my conflicted feelings I've experienced as a Southerner. I love the South, but I have sometimes been embarrassed to claim it as my home. I chose to explore the South on back roads and across railroad tracks. In so doing, I found I could appreciate my home despite its failings."
Veiled Abstractions: L.A. Bachman
October 24th – January 7th | Jostens Gallery
Nashville artist L.A. Bachman's abstract art explores family, belief, responsibility, failure, and desire, and is an arena for self-reflection. Hints of human form are veiled by an abstract layer like lace across the body, suggesting tangible objects amidst unrecognizable ones.
Activities
Writers' Hour: This Is My Story
October 1st, 2:00pm – 4:00pm
Authors featured in the exhibit "This Is My Story" will be reading excerpts from their work during this Writers' Hour event. Readers for the Writers' Hour include Shana Thornton, Mitzi Cross and Dr. Amy Wright. This event is free and open to the public.
October Activities in the Family Art Studio
The Triangle: More than just a Slice of Pizza
The triangle is one of the first shapes we teach our children to identify. It is a shape that makes bridges strong and it is the shape of the 1898 Building roof.
Drop by the Family Art Studio to create your own works of art with construction paper and cardboard triangles. Take the Triangle Challenge scavenger hunt to help you find triangles throughout the museum. Look a little closer during October. Where will you find triangles this month?
First Thursday Art Walk
October 5th, 5:00pm – 7:00pm
The museum is open to the public with free admission as part of Downtown Clarksville's First Thursday Art Walk.
Haunted Paper Houses
October 13th, 10:00am – 11:30am and 2:00pm – 3:30pm
Join us in the Family Art Studio on Friday the 13th to make Haunted Paper Houses. Create your own spook-tacular haunted house using paper, glue, and markers. Will it be filled with ghosts, spiders, bats, or other creepy crawlies? Spooky fun for all ages!
Second Saturday Free Admission
October 14th, 10:00am – 5:00pm
The museum is open to the public with free admission as part of our Second Saturday Free Admission Day.
Fall Break on the Explorers' Landing
October 11th, 10:00am – 11:30am and 2:00pm – 3:30pm
Drop by the science lab table for an up-close look at a paper wasp's nest, minus the wasps!
Fall Break Model Trains
October 10th & 12th, 10:00am – 12:00pm
Our volunteer train crew has installed some spooky and some funny Halloween components for your enjoyment. Push a button and see a special wish from Snoopy, whose creator we will celebrate in December.
Andrew Jackson & the War of 1812
Presentation by Dr. Tom Kanon, author
October 15th, 2:00pm – 4:00pm | Free Admission
Dr. Kanon is an archivist at the Tennessee State Library and Archives in Nashville. He holds a doctoral degree in public history from Middle Tennessee State University. Dr. Kanon will also do a book signing. His book will be available for purchase that afternoon.
This presentation, sponsored by the Andrew Jackson Foundation, is one in a series of events throughout Tennessee commemorating the 250th birthday of our seventh U.S. president, Andrew Jackson.
3D Witches
October 28th, 10:00am – 12:00pm and 2:00pm – 4:00pm
Join us for A Little Witch Craft in the Family Art Studio and make a 3D paper witch face!
All activities are free with your museum membership. Non-members pay regular admission fees.
For more information contact Ms. Sue at or 931-648-5780.
Closings
The Customs House Museum & Cultural Center will be closed Monday, October 9th for Columbus Day.
About the Customs House Museum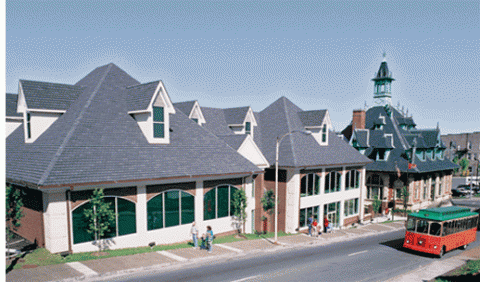 Located in the heart of historic downtown Clarksville, Tennessee, the Customs House Museum and Cultural Center is the State's second largest general museum. The original portion of the building was constructed in 1898 as a U.S. Post Office and Customs House for the flourishing tobacco trade. Incorporating a number of architectural styles, the original structure is one of the most photographed buildings in the region.
With over 35,000 square feet of the region's best hands-on activities and special events…people of all ages agree – the Customs House Museum is well worth the stop!
The Explorer's Gallery is packed with fun, learning and fantasy in Aunt Alice's Attic, McGregor's Market and kitchen, and of course – the Bubble Cave! Finally, get "all aboard" to see our fantastic model trains. Our volunteer engineers "ride the rails" every Sunday afternoon from 1:00pm to 4:00pm.
Regular museum hours are 10:00am to 5:00pm Tuesday through Saturday, and 1:00pm to 5:00pm on Sundays. Adult admission is $7.00, Senior Citizens and College ID $5.00, Ages 6 to 18 $3.00, and under six years and Museum members are free.
The Customs House Museum is located at 200 South Second Street. For more information, call 931.648.5780 or visit their website at www.customshousemuseum.org