Topic: Downtown Clarksville

Clarksville, TN – It is with heavy hearts that the Roxy Regional Theatre announces the extension of our temporary closure due to the Coronavirus (COVID-19) pandemic through Friday, May 1st, 2020.
The Roxy Regional Theatre is committed to the safety of our patrons, staff and our community, which has led us to make a series of difficult decisions concerning the Coronavirus (COVID-19) pandemic.
«Read the rest of this article»
The Clarksville housing ministry is offering the unique 'There's No Place Like Home' prints for $25.00 each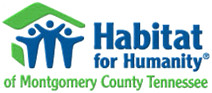 Clarksville, TN – Habitat for Humanity of Montgomery County, Tennessee (HFHMCTN) is offering a unique custom-designed poster to support low income housing in Clarksville.
The posters, made by Hatch Show Print of Nashville, are $25.00 each (including shipping) and can be purchased online (http://habitatmctn.org/clarkville-habitat-for-humanity-donate/). Orders should include a full name and address for shipping. No pickups at this time. Additional posters are $20.00 each if combined in single shipment.
«Read the rest of this article»
Clarksville, TN – On Monday, March 23rd, 2020 the City of Clarksville announced repair work will continue this week on the Cumberland Plaza parking lot on Second Street across from the Montgomery County Courts Complex.
«Read the rest of this article»
Clarksville, TN – Doing our part to curb the Coronavirus outbreak here in Clarksville, the Downtown Clarksville merchants are offering everything from curb service, online shopping to shipping options for their patrons.
Here are a few of the merchants and what they are offering to lessen the person-to-person contact.
«Read the rest of this article»
Clarksville, TN – The Clarksville Parking Commission voted Tuesday, March 17th, 2020 to create six spots throughout Downtown Clarksville that will serve as curbside pickup for local businesses.
«Read the rest of this article»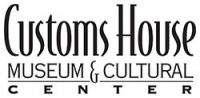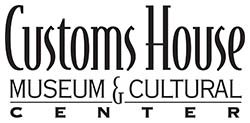 Clarksville, TN – The Customs House Museum and Cultural Center has announced that it will be closed to the public until April 1st, 2020.
All scheduled events and programs during this time have been canceled.
«Read the rest of this article»

Clarksville, TN – Due to the heightened concern over the COVID-19 (Coronavirus) outbreak, the Roxy Regional Theatre is postponing this weekend's opening of "A Streetcar Named Desire" and their screening of "The Little Mermaid" until next week.
Clarksville Mayor Joe Pitts has strongly recommended postponing the Roxy's weekend activities for the safety of all concerned, so the Roxy plans to use the weekend to implement heightened disinfection of frequently touched areas of the theatre.
«Read the rest of this article»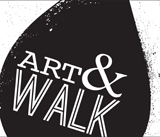 Clarksville, TN – Produced by The Downtown Clarksville Association, First Thursday Art Walk is a free, self-guided tour spanning a 5-block radius that combines visual art, live music, engaging events and more in the heart of Downtown Clarksville.
With 10+ venues, bars and businesses participating each month, the First Thursday Art Walk in Clarksville is the ultimate opportunity to savor and support local creative talent.
«Read the rest of this article»
Clarksville, TN – Clarksville Parks and Recreation's Clarksville Film Festival kicked off Friday, February 21st, 2020 when 11 teams of filmmakers gathered at Liberty Park's Freedom Point to hear the competition rules and select movie genres.
What happened next was 52 hours of scripting, filming, editing — and very little sleep — as teams raced to submit their films by the deadline.
«Read the rest of this article»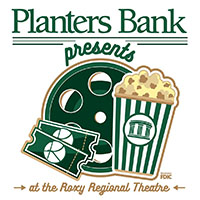 Clarksville, TN – This Sunday, March 1st, 2020, have a ball on the corner of Franklin and First in Historic Downtown Clarksville as the Roxy Regional Theatre brings you one of Disney's most beloved films of all time.
For the Roxy's first in a series of family-friendly favorites, Planters Bank Presents… Disney's animated classic "Cinderella" on their big screen at 2:00pm.
When Cinderella's cruel stepmother prevents her from attending the Royal Ball, she gets some unexpected help from the lovable mice Gus and Jaq, and from her Fairy Godmother.
«Read the rest of this article»