Topic: Downtown Clarksville

Clarksville, TN – Clarksville-Montgomery County is in the middle of an economic boom like never before, bringing exceptional success stories right along with it. In the past few years we have welcomed Hankook, Google and LG to the neighborhood; began the much asked for commercial development along Madison Street and Martin Luther King Jr. Parkway, and both residential and commercial growth in the Exit 1 area is like no one 20 years ago could have ever predicted.
«Read the rest of this article»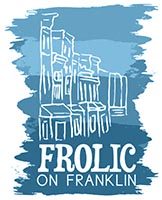 Clarksville, TN – With over a month to go, booth space at the 14th annual "Frolic on Franklin: A Celebration of the Arts" is already going quickly. Less than ten slots remain for artists and arts demonstrators at this year's event.
Interested artists may download a vendor application at www.roxyregionaltheatre.org/frolic. Completed applications, with a $30.00 entry fee, must be received by Monday, August 12th.
Frolic on Franklin will be held on Saturday, September 14th, 2019 from 8:30am to 3:30pm, in the 100-block of Franklin Street in Historic Downtown Clarksville.
«Read the rest of this article»
Related Images:

Clarksville, TN – In case you haven't heard, we're young, very young. According to a recent study by SmartAsset.com analyzing where millennials (people between 20 and 34) are moving, Clarksville ranks ninth in the nation.
Clarksville is also the only Tennessee representative in the top 10. Of the total 9,740 millennials who moved into Clarksville-Montgomery County in 2017, most of them – 7,773 people – came from outside of Tennessee.
«Read the rest of this article»

Clarksville, TN – The Roxy Regional Theatre, Clarksville's oldest professional theatre, is hitting it out of the park to close Season 36 of live entertainment on the corner of Franklin Street and First Street with the home-run hit musical "Damn Yankees".
"Damn Yankees" opens at the Roxy Regional Theatre on Friday, August 2nd, at 8:00pm. In keeping with the theatre's traditional pay-what-you-can opening night, all tickets not pre-sold at the regular price will go on sale at 7:30pm that evening for a $5.00 minimum donation.
«Read the rest of this article»
Related Images: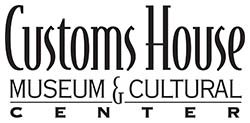 Clarksville, TN – Guests of the Customs House Museum & Cultural Center from now through September can get a glimpse of city days gone by with the new exhibition New York Revisited: A Photographic Essay by Norman Lerner.
Skyscrapers, steam rising through street vents, newspaper kiosks near subway entrances, women dressed in high-fashion black−there are few cities that everyone can envision in their head without ever stepping foot there other than New York City.
«Read the rest of this article»
Related Images:
Clarksville, TN – AARP has awarded the City of Clarksville a $2,500 Community Challenge Grant for a wayfinding signage project to increase and promote pedestrian activity Downtown.
The project, designed by Clarksville Parks and Recreation and Walk Bike Clarksville, will provide new signage directing walkers and bicyclists to destinations in the City's core.
«Read the rest of this article»

Clarksville, TN – You've loved them in "Charley's Aunt". You're looking forward to seeing them in "Damn Yankees". Now watch them strut their stuff in the Roxy Regional Theatre "Summer Company Cabaret".
For one evening only, this coming Wednesday, July 24th, 2019 at 7:00pm, join us for a special night of music and entertainment featuring the talented company of professional actors who come to the Roxy Regional Theatre from all over the country.
«Read the rest of this article»
Related Images:

Clarksville, TN – The Customs House Museum and Cultural Center is located in historic downtown Clarksville, Tennessee. Come explore an entire city block featuring large gallery spaces filled with fine art, science and history.
Some of the events in August at the Museum are:The Biggest and Most Important Things: A Duo Exhibition by Michelle & Aaron Grayum, Odyssey: An Exhibition of Recent Works by Paul Harmon, Jim Diehr: Imagined Perspectives, Revisiting New York: A Photographic Essay by Norman Lerner and Sunday Family Fun Learning Day: Create an Alien.
«Read the rest of this article»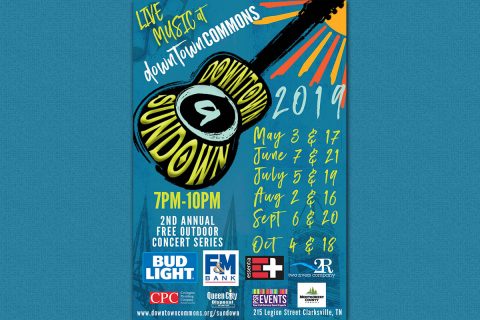 Montgomery County, TN – The next Downtown @ Sundown Concert is this Friday, July 19th, 2019. The USO has partnered with Downtown Commons for a spectacular event.
The USO Show Troupe will open the night at 7:00pm with an arrangement of classic Americana songs. Country acoustic artist, Andrea Guess jumps on at 8:00pm with the USO Show Troupe returning around 9:00pm to rock out the night with some upbeat jams.
«Read the rest of this article»
Related Images: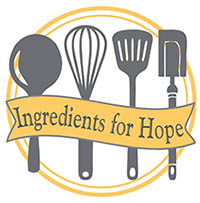 Clarksville, TN – On Saturday, July 27th, 2019, "Ingredients for Hope," a Crockpot Meal Tasting event benefiting Clarksville's Safehouse and Safeplace, will be held from 11:00am to 1:00pm at Trinity Episcopal Church in Downtown Clarksville.
Girl Scout Troop 779 Ambassador Ryleigh Welsh has been working with Urban Ministries Director CC Carmack and Legal Aid Victim Advocate Tabitha Tackett to organize this event which will benefit families leaving the Safehouse and Safeplace shelters to establish homes of their own. Many of these families leave with nothing to start their new homes.
«Read the rest of this article»
Related Images: