Topic: U.S. President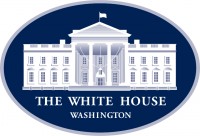 Washington, D.C. – "President Donald Trump signed the much-anticipated 'Phase One' trade agreement with China after months of hard-fought negotiations," Representative Jodey Arrington (R-TX) writes in Fox Business.
"This is a monumental achievement for farmers and ranchers in my district in West Texas and across rural America, who will reap the blessings of China's commitment to purchasing as much as $50 billion worth of U.S. agriculture products.
«Read the rest of this article»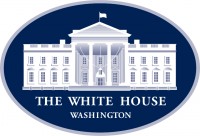 Washington, D.C. – In a historic moment, President Donald J. Trump was joined today by the Vice Premier of China in the East Room of the White House. Together, they signed a new, fully enforceable trade agreement that rebalances this vital trade partnership while boosting American businesses, farmers, manufacturers, and innovators.
"From day one, my Administration has fought tirelessly to achieve a level playing field for the American worker," President Trump said.
«Read the rest of this article»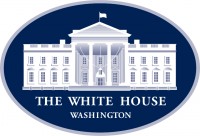 Washington, D.C. – "There are a lot of statistics Mark A. Morgan, acting U.S. Customs and Border Protection commissioner, uses to show how President Donald Trump's policies have helped to cut illegal immigration into the United States"—but there are two that he thinks really make that accomplishment clear, Paul Bedard reports for the Washington Examiner.
"First is daily apprehensions, a number that hit 4,600 at the height of the latest crisis in May. That has now dropped to 1,300. What's more, he said, the 21-daily average is below 1,000, a 78% cut."
«Read the rest of this article»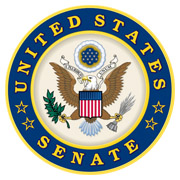 Washington, D.C. – On Tuesday, January 14th, 2020 United States Senator Lamar Alexander (R-Tenn.) reiterated that President Donald Trump has sufficient funding authority to build the wall he wants on the Southern border without resorting to a "dangerous national emergency precedent."
"I support the president's efforts to secure the border, and in December, I voted to give the President $1.375 billion to continue building the border wall and clear authority to transfer up to $4 billion from the defense budget," said Senator Alexander.
«Read the rest of this article»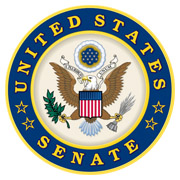 Washington, D.C. – On Wednesday, January 15th, 2020, Senator Marsha Blackburn (R-Tenn.) gave the following statement regarding the participation of the four Senators running for president in the Senate impeachment trial.
"Tomorrow, one hundred United States Senators will be sworn in to serve in the impeachment trial of President Donald Trump. Four of those Senators must recuse themselves for their unparalleled political interest in seeing this President removed from office," Senator Blackburn said.
«Read the rest of this article»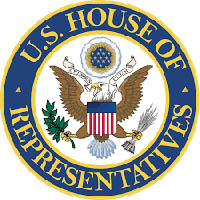 Washington, D.C. – Today, Wednesday, January 15th, 2020, Speaker Nancy Pelosi and House Democrats named impeachment managers and voted to transmit the impeachment articles to the Senate after an unprecedented 28-day delay.
Representative Green said, "This has never been anything but a partisan sham to overturn a national election and silence the voices of 63 million Americans who voted for President Donald Trump"
«Read the rest of this article»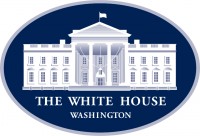 Washington, D.C. – The world's worst terrorist, Qasem Soleimani, met his end on January 3rd, 2020. On President Donald J. Trump's order, the U.S. military executed a flawless strike on Soleimani to keep Americans safe from this mass murderer—who had plans to kill again.
As President Trump promised, the maximum pressure campaign on Iran is now increasing. New sanctions announced last week are targeting the regime's last remaining sources of export revenue, which Iran's leaders used to fund terrorism around the world.
«Read the rest of this article»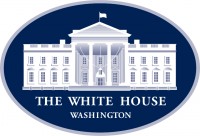 Washington, D.C. – Americans spent years telling Washington to fix our country's broken immigration system. But career politicians ignored the will of voters and pushed "solutions" that left special interests happy and most citizens frustrated.
Donald J. Trump won the Presidency promising to end that stalemate. Now, despite shocking levels of resistance from Democrats in Congress, the rule of law is being restored at our nation's doorstep. Mile by mile, President Trump is keeping his promise.
«Read the rest of this article»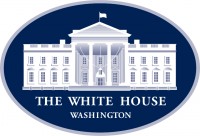 Washington, D.C. – "President Donald Trump starts off 2020 having presided over a lower average unemployment rate than any president at a comparable point in office in recorded history," Philip Klein reports in the Washington Examiner.
"Since February 2017, Trump's first full month in office, the monthly unemployment rate has averaged 3.9%. No prior president has averaged less than 4% over the first 35 months of his presidency. The closest was Dwight Eisenhower."
«Read the rest of this article»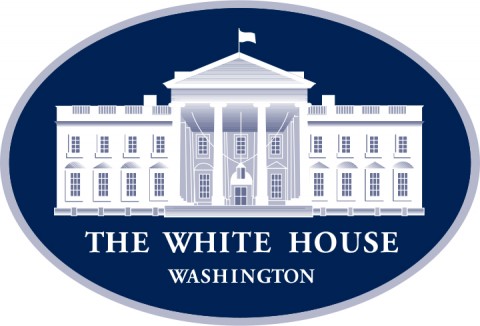 Washington, D.C. – The labor force remains tight, wages are rising, and people are coming off the sidelines to find work, according to new data from the Bureau of Labor Statistics' (BLS) monthly Employment Situation Report.
Highlights from the report include: the unemployment rate remained at 3.5 percent, matching the lowest rate since May 1969; nonfarm job gains were 145,000, bringing 2019's total to 2.1 million; the U-4, U-5, and U-6 alternative measures of labor underutilization were all at series lows; and the employment-population ratio for prime-age women increased 0.3 percentage points to 74.4 percent, which is 3.1 percentage points above the November 2016 rate.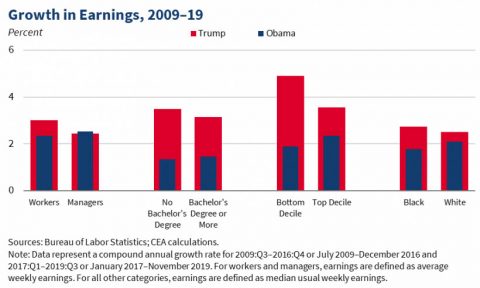 «Read the rest of this article»