Topic: U.S. President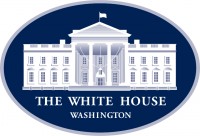 Washington, D.C. – On August 18th, 1920, the 19th amendment to the U.S. Constitution was ratified. Eight days later, it was officially adopted, securing the right to vote for American women.

To honor the 100th anniversary of this historic event, First Lady Melania Trump announced an exhibit titled Building the Movement: America's Youth Celebrate 100 Years of Women's Suffrage.
«Read the rest of this article»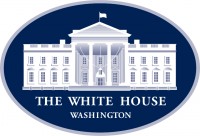 Washington, D.C. – The United States–Mexico–Canada Agreement (USMCA) has gone into effect, replacing the outdated North American Free Trade Agreement (NAFTA).

"President Donald Donald Trump was elected in part on his promise to change the direction of U.S. trade policy so it would put America first. He has kept that promise with new trade agreements and tough enforcement actions that break down foreign trade barriers, protect America's competitive edge and stop the outsourcing of U.S. jobs," U.S. Trade Representative Robert Lighthizer writes in the Pittsburgh Tribune-Review.
«Read the rest of this article»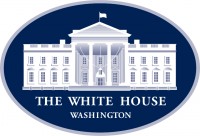 Washington, D.C. – "The economy has added around 7.3 million jobs in the past two months. The increase in the ranks of employed workers shows that companies ramped up hiring as the economy reopened and consumers came back to stores, restaurants, and other businesses that had been shuttered," John Carney writes for Breitbart.

"The Donald Trump administration's aid programs appear to be working."
«Read the rest of this article»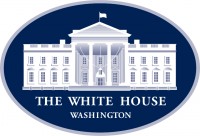 Washington, D.C. – For over 25 years, Republicans and Democrats alike griped about the North American Free Trade Agreement (NAFTA). Because of its weak, voluntary labor and environmental "rules," NAFTA cost America millions of jobs and devastated working-class communities.

President Trump was one of NAFTA's earliest critics as far back as the 1990s. Like former President Barack Obama, candidate Donald Trump promised to renegotiate NAFTA if he was elected. Unlike President Obama, Donald Trump kept that promise after taking office.
«Read the rest of this article»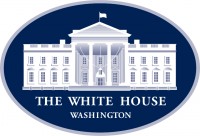 Washington, D.C. – For more than a month, there has been a sustained assault on American civilians, law enforcement officers, public and private property, and national treasures such as the Lincoln Memorial.
These attacks aren't the actions of peaceful protesters—they are the violent criminal acts of rioters, arsonists, anarchists, and left-wing extremists.
«Read the rest of this article»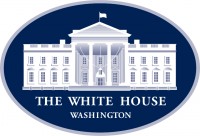 Washington, D.C. – "On Friday, President Donald Trump signed an executive order directing federal agencies to fill job vacancies based on merit, rather than require a minimum level of education for candidates seeking open positions," Preston Cooper reports for Forbes.

"Credential inflation shuts out experienced, qualified job candidates who are perfectly capable of filling certain roles simply because they lack the right piece of paper . . . Most perniciously, it convinces young job seekers that they need a bachelor's degree or even a graduate degree to succeed."
«Read the rest of this article»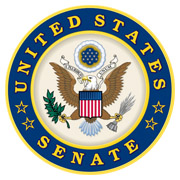 Maryville, TN – U.S. Senator Lamar Alexander (R-Tenn.) today told Manu Raju on CNN's "Inside Politics" that "millions of Americans who admire President Donald Trump would follow his lead if he wore a mask when it's appropriate." Senator Alexander, who is chairman of the Senate health committee, said that "It also would help to get rid of this political debate that if you're for President Trump, you don't wear a mask, and if you're against President Donald Trump, you do wear a mask."
"Most of the time he's with people who have been tested, he's been tested," Alexander continued, "but there are times when he could wear a mask or the vice president could wear a mask. I think it would be a sign of strength if he would from time to time wear a mask and remind everyone it's a good way [to slow the spread of COVID-19 Coronavirus]."
«Read the rest of this article»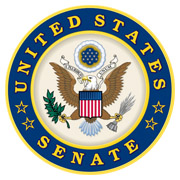 Washington, D.C. – Statues and other symbols of our history serve as a reminder of how far we have come as a nation. As Americans, we have a responsibility to talk about our successes, our mistakes, and what we want our future to look like.
The First Amendment protects our right to peacefully protest, and to petition the government for change.
The violent acts committed by the professional agitators encouraging mob rule and anarchy, however, are crimes.
«Read the rest of this article»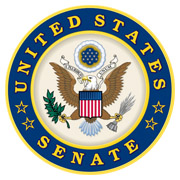 Washington, D.C. – The Senate Armed Services Committee has filed the National Defense Authorization Act for Fiscal Year 2021. As a member of the Committee, Senator Marsha Blackburn (R-Tenn.) included language to fund mission-critical projects that will directly impact military communities in Tennessee.
"Our nation is forever indebted to the service members who put their lives on the line in the name of freedom," Senator Blackburn said. "Tennessee is honored that multiple military installations call the Volunteer State home."
«Read the rest of this article»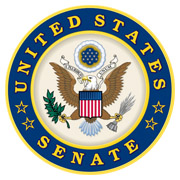 Washington, D.C. – U.S. Senator Lamar Alexander (R-Tenn.) yesterday afternoon on the Senate floor said, "We should not try to erase our history. We should not try to pretend it doesn't exist," in response to an effort by a crowd to tear down President Andrew Jackson's statue in Lafayette Square in front of the White House:
"Presidential historians almost without exception put Andrew Jackson in the top ten of America's presidents. They see him as a sophisticated, often subtle political actor who without his devotion to the union, against his own local political interests, the union might well have fallen apart in 1832 or 1833," said Senator Alexander.
«Read the rest of this article»