Topic: U.S. President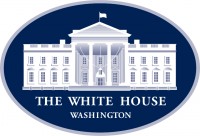 Washington, D.C. – On Friday, October 18th, 2019, U.S. President Donald J. Trump delivered a major announcement on progress regarding trade negotiations with China—one that spells out big wins ahead for American workers and for our terrific farming community.
President Trump: America and China come to a substantial "phase one deal."
After meeting with China's Vice Premier at the White House, President Trump announced that terms have been reached in principle over some of the most important issues facing American businesses.
«Read the rest of this article»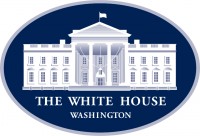 Washington, D.C. – When President Donald J. Trump promised to build the wall, many Americans didn't realize the terrible shape our border security infrastructure was in.
Politicians from both parties had ignored our southern border for years, failing to give our law enforcement officers the tools they needed to do their jobs safely and effectively.
«Read the rest of this article»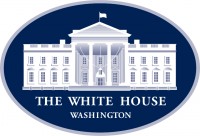 Washington, D.C. – "When President Trump took office in 2017, he promised the American people that he would clean up Washington's regulatory overreach. He pledged to make government accountable to the people. And he has made good on his promises by driving the largest deregulation effort since President Reagan took office over 30 years ago," Acting White House Management and Budget Director Russ Vought writes for Fox News.
«Read the rest of this article»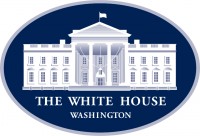 Washington, D.C. – During the U.N. General Assembly last month, U.S. President Donald J. Trump continued to fight for fairer trade deals for American workers. The results of that hard work came to light Monday, when the President signed a pair of groundbreaking deals at the White House.
"These two deals represent a tremendous victory for both of our nations," President Trump said. "They will create countless jobs, expand investment and commerce, reduce our trade deficit very substantially, promote fairness and reciprocity, and unlock the vast opportunities for growth."
«Read the rest of this article»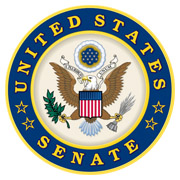 Nashville, TN – Senator Marsha Blackburn (R-Tenn.) gave the following statement on the news that Turkey has launched an offensive military operation in northern Syria:
"For years, American forces, including Tennessee's own elite 5th Group out of Fort Campbell, have stood alongside our Syrian Democratic Forces (SDF) Global Coalition partners to provide safety and security to Syria. Each time the possibility of American withdrawal from the region has been presented, I have called for a second look at the impacts of such a decision.
«Read the rest of this article»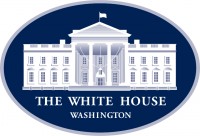 Washington, D.C. – Today, Thursday, October 3rd, 2019, United States President Donald J. Trump traveled to The Villages, Florida, outlining how he will protect Medicare for our Nation's seniors. In doing so, he offered a clear contrast to Congressional Democrats' socialist takeover vision for the public.

A message to America's seniors: "No one will lay a hand on your Medicare benefits."
«Read the rest of this article»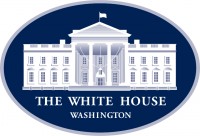 Washington, D.C. – Just last week, in a single day, President Trump signed a historic Japanese trade deal in New York as a White House-led team negotiated a radical reform of the Universal Postal Union in Geneva," White House Director of Trade and Manufacturing Policy Peter Navarro writes for Fox Business.
"Together, these two quintessentially Trump deals will net American farmers, manufacturers and workers billions of dollars and create thousands of jobs." Click here to read more.
«Read the rest of this article»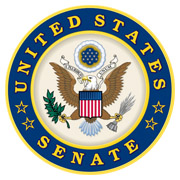 Washington, D.C. – This week House Democrats gathered to announce their intention to begin formal impeachment inquiries against President Donald Trump. The announcement was the culmination of a three-year witch hunt that started with a grudge they've held against the president since their chosen candidate failed to win the 2016 election.
Caring For Our Veterans: Our brave men and women risked their lives to protect this nation and deserve the care and support necessary to address the long-term health effects from exposure to harmful environments, such as burn pits.
«Read the rest of this article»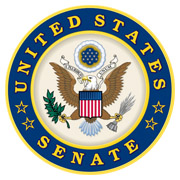 Washington, D.C. – On Thursday, September 26th, 2019, United States Senator Lamar Alexander (R-Tenn.) said the bill he voted for today in the Senate Appropriations Committee would help secure our Southern border and take another step in the fight against the opioids crisis by helping stop illicit opioids, including heroin and fentanyl, from entering the United States.
"I support the president on border security, and I commend him for pursuing funding for the border wall in the right way – by asking the Congress for funding, allowing Congress to consider his request, and working with Congress to achieve a result." Alexander said.
«Read the rest of this article»
Senate Committee Approves More Money to Reduce the Maintenance Backlog at National Parks, Including Smokies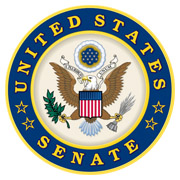 Washington, D.C. – U.S. Senator Lamar Alexander (R-Tenn.) today said the Senate Appropriations Committee took "a promising step," to reduce the maintenance backlog at our national parks, including at the Great Smoky Mountains National Park.
"The funding bill approved today includes increased funding to reduce the $11.6 billion maintenance backlog in our nation's 419 national parks. Alexander said. "This funding will help restore the campgrounds, trails and roads in what Ken Burns calls 'America's best idea' – our national park system. This funding is a promising step in addressing the park maintenance backlog – and the next step is to pass the Restore Our Parks Act, bipartisan legislation I introduced that would be the biggest help to our parks in a generation."
«Read the rest of this article»