Topic: Nashville TN

Nashville, TN – As classes at colleges and universities across Tennessee get underway, students will be renting apartments and houses—some for the first time.
To help all tenants be prepared and stay fire-safe, the Tennessee Department of Commerce and Insurance (TDCI) urges renters of all ages and backgrounds to be aware of their rights as tenants and to always practice fire safety in their homes.
«Read the rest of this article»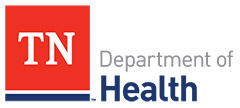 Nashville, TN – The Tennessee Department of Health (TDH) and numerous state and local partners continue to investigate and respond to a large, multi-state hepatitis A outbreak.
More than 2,000 cases of hepatitis A have been confirmed in Tennessee, including 13 resulting in the deaths of the patients.
«Read the rest of this article»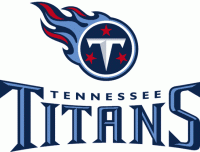 Nashville, TN – In Week 11 of the 2017 season, the Tennessee Titans traveled to Pittsburgh to face the Steelers in a primetime Thursday Night Football showdown and lost by a score of 40-17.
The Pittsburgh offense took a quick 7-0 lead as Steelers QB Ben Roethlisberger led his team on a 75-yard scoring drive capped off by a 41-yard touchdown pass to Steelers WR Antonio Brown. Tennessee took the field for its first offensive possession, but on the third play of the drive QB Marcus Mariota threw a 26-yard interception to Steelers CB Mike Hilton.
«Read the rest of this article»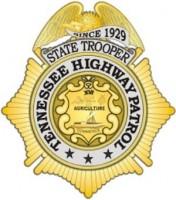 Nashville, TN – On August 21st, 2019, the Tennessee Department of Safety and Homeland Security (TDOSHS) received an email from WKRN-TV, NEWS 2 alerting that they received a threating email from a man named Nathan Semans.
In the email, Semans expressed his displeasure towards President Trump stating, "Look if you don't run story I'm going to state capital to blow someone's brain out. I don't look good at the moment cause the tyranny of what trump did, the nature of this call is secret. You think I'm kidding trump belongs in the dumpster from a cool kid. Knock it off I'm human. I'll immediately leave this country on a double once my passport clears, I'm sick of this nonsense and bologna hanging around that trumps the perfect American, hallelujah against trump I recommend you forward to the table of the news room or I join ISIS to seek revenge."
«Read the rest of this article»

Clarksville, TN – Third-year Austin Peay State University (APSU) men's basketball head coach Matt Figger has announced a challenging slate for the 2019-20 schedule, featuring multiple contests against high-major competition.
«Read the rest of this article»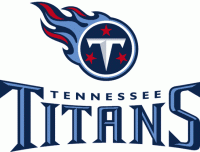 Nashville, TN – There have been 78 combined regular season and postseason meetings between the Tennessee Titans/Houston Oilers and the Pittsburgh Steelers in a rivalry that dates back to 1970. The Steelers lead the series 46-32.
There is no other team the Titans/Oilers have met in their history as often as the Steelers, with the Cincinnati Bengals being next most common opponent at 75 games.
In 1970, upon the merger of the American Football League and the National Football League, the Steelers and then-Oilers began play in the newly-formed AFC Central Division.
«Read the rest of this article»

Nashville, TN – Tennessee Wildlife Resources Agency (TWRA) Tennessee's statewide three-day archery private lands only/antlered only deer season will be held August 23rd-25th, 2019. In addition, newly-created muzzleloader/archery, antlered only hunt for the new Unit CWD for private lands and selected public lands will take place.
Unit CWD hunting regulations only apply to CWD positive counties of Fayette County, Hardeman County, and Madison County and CWD high-risk counties of Chester County, Haywood County, McNairy County, Shelby County, and Tipton County.
«Read the rest of this article»
Tennessee Titans (1-1) vs. Pittsburgh Steelers (2-0)
Sunday, August 25th, 2019 | 7:00pm CDT
Nashville, TN | Nissan Stadium | TV: NBC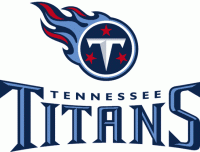 Nashville, TN – On Sunday, August 25th, 2019, the Tennessee Titans (1-1) host the Pittsburgh Steelers (2-0) this week on Sunday Night Football. Kickoff at Nissan Stadium (capacity 69,143) is set for 7:00pm CDT.
The game will be nationally televised on NBC, including Nashville affiliate WSMV News 4. Play-by-play announcer Al Michaels, analyst Cris Collinsworth and sideline reporter Michele Tafoya will have the call.
«Read the rest of this article»

Nashville, TN – On Saturday, August 24th, 2019, Tennessee residents are allowed to hunt without a license which coincides with the opening day of squirrel season as well as being during the August private lands, archery only deer season.
Free Hunting Day is an event the Tennessee Wildlife Resources Agency annually provides in hopes of increasing interest in hunting. Squirrel hunting is one of Tennessee's oldest and favorite traditions. The day serves as an excellent opportunity for people to experience the enjoyment of the sport.
«Read the rest of this article»

Clarksville, TN – Austin Peay State University (APSU) tennis coach Ross Brown has announced the 2019-20 women's schedule.
"Coming off the best year in our women's tennis history, we face strong nonconference teams at the start of our season," said Brown.
«Read the rest of this article»