Topic: APSU Choir

Clarksville, TN – On a recent February afternoon, Dr. Korre Foster, Austin Peay State University associate professor of music, sat in his office, looking surprisingly alert. It's been a busy year for the University's famed choral program, and with a raise of his eyebrows, Foster said he intends to maintain its strong reputation.
"We continue to become more well known," he said. "Schools from Memphis want to come three hours just to perform here with us."
«Read the rest of this article»

Clarksville, TN – A popular holiday tradition returns to the campus of Austin Peay State University on the evenings of December 2nd and 3rd as the University's choral program hosts the Austin Peay Department of Music's Seventh Annual Holiday Dinner.
Tickets for the dinner are $70.00.
«Read the rest of this article»

Clarksville, TN – This fall is shaping up to be another busy semester for Austin Peay State University Choral Activities, as current APSU students will display their talents, while hundreds of young music students from across the state will get a chance to experience what the University has to offer.
At 7:30pm on October 22nd, the Clarksville community will get their first chance this year to hear the University's talented group of singers with a concert at the campus' George and Sharon Mabry Concert Hall. The Fall Choral Concert, which is free and open to the public, will feature both choral groups performing an eclectic array of music, as well as a choral union performance of both groups. «Read the rest of this article»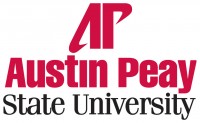 Clarksville, TN – In 1901, French composer Louis Vierne stunned churchgoers at the Saint-Sulpice Cathedral in Paris with the premier of his organ and choral work, "Messe Solennelle." The dramatic composition moved many attending the mass that day, and in the century that followed, the work has continued to fascinate choral or organ enthusiasts.
At 5:30pm on April 14th, more than 120 singers will join organist Rev. Jared Wilson in a performance of the Kyrie section of this work in the Austin Peay State University Mabry Concert Hall. The performance, which is free and open to the public, is part of the inaugural "The Big Sing" concert event, hosted by the APSU choral activities. «Read the rest of this article»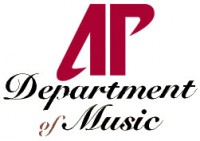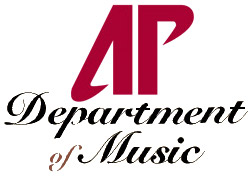 Clarksville, TN – The Austin Peay State University Choir and the APSU Chamber Singers are distilling an entire year into its most basic, visceral elements later this month with their final concert of the semester, "The Seasons."
The performance, which begins at 7:30pm on April 25th in the APSU Music/Mass Communication Building, will feature noted composers' musical interpretations of the four different seasons, with works being sung in English, Chinese, Japanese, French, Italian, Spanish and German. «Read the rest of this article»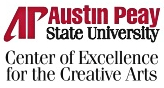 Clarksville, TN – A standard, pedagogical practice among choral teachers is to start students off with easier pieces, allowing them to feel success and build confidence. But this year, Korre Foster, assistant professor of music and director of choral activities at Austin Peay State University, is trying a different tactic – he's challenging his young singers right away to step out of their comfort zones.