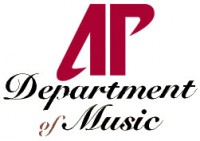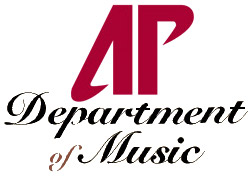 Clarksville, TN – The Austin Peay State University Choir and the APSU Chamber Singers are distilling an entire year into its most basic, visceral elements later this month with their final concert of the semester, "The Seasons."
The performance, which begins at 7:30pm on April 25th in the APSU Music/Mass Communication Building, will feature noted composers' musical interpretations of the four different seasons, with works being sung in English, Chinese, Japanese, French, Italian, Spanish and German.
The concert will open with American Composer Joshua Shank's "Autumn" – a piece of music meant to soothe our pains and fears. That work then leads into a set of winter-themed pieces by Claude Debussy, Edward Elgar and Jean-Baptiste Lully.
"The set for winter is pretty dramatic music," Korre Foster, director of choral activities at APSU, said. "The Debussy is difficult with its moving passages and harmonies. 'The Snow' by Elgar incorporates two violins with the women's voices, so he brings out all the drama of string playing, along with the female voice, to show the drama of winter."
Lully's "Freezing Chorus" is actually an opera chorus, and it requires the men to sing every quarter note as an eighth note in order to mimic the season's cold temperatures.
"It makes the gentlemen seem that they are actually shivering while they sing," Foster said. "There's just built in drama to the music, especially the winter."
The program turns somewhat lighter for the next set, which includes pieces by composers William Hawley, Chen Yi and Camille Saint-Saens.
"Hawley's 'Io son la primavera' and Saint-Saëns' 'Les fleurs' are in Italian and French, and they show the development of spring," Foster said. "You can almost see flowers popping up and slowly blooming, the way the compositions are written."
The concert will end with summer-themed works by composers Jan Sandström, Morten Lauridsen and Ro Ogura. The first two pieces of that set – 'Es ist ein' and 'La rose complète' – will also feature dance performances by members of the APSU dance department. Then, the choir will take up Ogura's "Hotaru Koi."
"That piece is in Japanese, and it's a fun piece for summer because it's about fireflies," Foster said. "The way it's composed, you can literally hear the fireflies bouncing around your head."
The concert, which is free and open to the public, will also include two APSU graduate students as guest conductors. For more information on "The Seasons" performance, contact the APSU Department of Music at 931-221-7818.