Topic: Japanese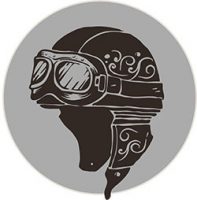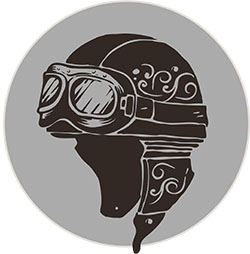 Clarksville, TN – These are crazy times we're living in, to say the least. It's an election year, there's a deadly virus among us, and unrest in the streets.
The country is in a state of confusion and misinformation, yet still has the time to argue with every Tom, Dick and Harry on the planet. We've taken disagreement to another level.
One thing I think we can all agree on though is that Bikers understand diversity and embrace it with love and respect. You don't have to explain to a biker what it means to respect one another. We come in all colors, sizes and lifestyles.
«Read the rest of this article»
American Heart Association Rapid Access Journal Report
Dallas, TX – Unemployment appears to increase the risk of having a stroke in middle-age Japanese men and women, and may have similar implications in the U.S, according to new research published in the American Heart Association's journal Stroke.
Unlike in the United States, in Japan, workers are part of a "life-term employment system" in which male employees devote themselves to a stable job. "If they lose that job, they are likely to be reemployed in unsatisfactory, lower positions," said Ehab. S. Eshak, M.D., MSc., Ph.D., lead study author and visiting associate professor at Osaka University's medical school in Japan.
«Read the rest of this article»
Clarksville, TN – In researching this story, and getting to know the life of George Nishimura, I've learned so much about World War II that I have never known before.  His personal handwritten account of his life is an amazing recollection of what it was like growing up in a country that came under attack from the Japanese, and how he wanted to "do something" to help the Americans fight back.
George Nishimura served his country in the best way he knew how.  He followed orders and did what he was told.  The Japanese-American soldiers who volunteered to serve, were treated differently.  There was a feeling of apprehension by most Americans, who wondered how can the "Japs" be the good guy and bad? «Read the rest of this article»
Clarksville, TN – George Kazuo Nishimura was an 18 year old teenager on December 7th, 1941.  He sat and watched the Japanese bombing of Wheeler Field during the bombing of Pearl Harbor.  He had no idea what was going on until he read it in the paper.
He wondered, "Why?"
He would volunteer to serve in the United States Army like so many other Japanese American men, in the famed 442nd Regimental Combat Team.
George Nishimura lives in Clarksville, and this week, he'll be presented his bronze replica of the Congressional Gold Medal in a ceremony to honor the 90 year old veteran. «Read the rest of this article»
Clarksville, TN – George Nishimura was born of Japanese parents on February 25th, 1923, in Hawaii. His father came to work in the sugar cane fields, as so many Japanese men had done before him.   When the Japanese bombed Pearl Harbor, George was eighteen years old.  He would watch the second wave of attack and wonder, "What has happened?"
Thousands of Japanese-Americans volunteered to join the United States Army after the attack. President Roosevelt approved the formation of a separate unit comprised of these Japanese-Americans, also known as "Nisei," or second generation, to be known as the 442nd Regimental Combat Team. «Read the rest of this article»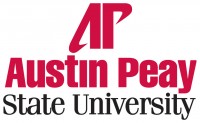 Clarksville, TN – An Austin Peay State University history faculty member whose research focuses on prisoners of war (POW) will talk about the Axis POWs held in the U.S. during World War II as part of the next Provost Lecture Series at APSU.
Dr. Antonio Thompson, associate professor of history, will present at 3:00pm, Thursday, November 15th in the Morgan University Center, Room 303. All sessions of the Provost Lecture Series are free and open to the public. «Read the rest of this article»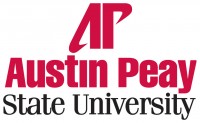 Clarksville, TN – To celebrate the accomplishments and service of World War II veteran and faculty emeritus Preston John Hubbard, Austin Peay State University will hold a dinner to raise money for a scholarship endowment in his honor.
The Preston Hubbard Scholarship Dinner will be held at 7:00pm, Friday, October 26th in the Morgan University Center Ballroom. Cost is $25.00 per person, with the proceeds benefiting the scholarship fund to help deserving history students. «Read the rest of this article»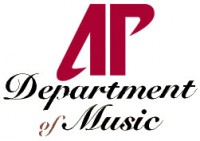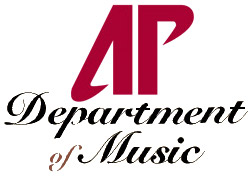 Clarksville, TN – The Austin Peay State University Choir and the APSU Chamber Singers are distilling an entire year into its most basic, visceral elements later this month with their final concert of the semester, "The Seasons."
The performance, which begins at 7:30pm on April 25th in the APSU Music/Mass Communication Building, will feature noted composers' musical interpretations of the four different seasons, with works being sung in English, Chinese, Japanese, French, Italian, Spanish and German. «Read the rest of this article»