Topic: Chinese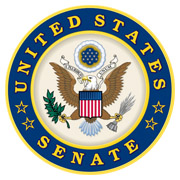 Washington, D.C. – Today, Senator Marsha Blackburn (R-Tenn.) told TikTok it must put an end to Chinese-linked efforts to collect data from American children in a letter to Alex Zhu of TikTok Inc. Senator Blackburn leads the Senate Judiciary Committee's Tech Task Force.
"TikTok is China's best detective—surreptitiously collecting and sharing user data, tracking American tweens and teenagers, and manipulating children's online purchases," Senator Blackburn writes in the letter.
«Read the rest of this article»
Austin Peay State University (APSU)

Clarksville, TN – For nearly 90 years, Austin Peay State University (APSU) has provided professional development training for local teachers, but in late February, the Eriksson College of Education expanded its services well beyond the Middle Tennessee region.
On Wednesday, February 20th, 2019 a delegation of 15 preschool and kindergarten teachers and administrators from Beijing, China, arrived on campus for a special, week-long training symposium.
«Read the rest of this article»
Lumber Liquidators To Continue Comprehensive Testing Program As Part of a Recall to Test.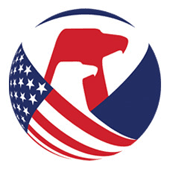 Washington, D.C. – In cooperation with Lumber Liquidators, of Toano, VA, the U.S. Consumer Product Safety Commission (CPSC) is announcing that Lumber Liquidators has agreed to not resume sales of laminate wood flooring previously imported from China.
The company also agreed to continue conducting a comprehensive testing program as part of a recall program that affects consumers who purchased Chinese-made laminate flooring from Lumber Liquidators during a three-year period.
In homes where the Chinese-made laminate flooring is found to emit elevated levels of formaldehyde, the company will provide any required remediation.
«Read the rest of this article»
Gas prices should reach $2.00 a gallon by Christmas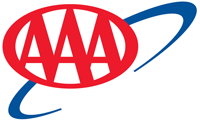 Tampa, FL – Low gas prices influenced what AAA forecasts to be the most Labor Day motorists to take a road trip in seven years. The average price for gasoline was the lowest on the holiday in 11 years. 
"These low gas prices likely influenced many Americans to take a last minute road trip," said Mark Jenkins, spokesman, AAA – The Auto Club Group. "Motorists are saving between $15.00-$25.00 every time they go to the pump, and those savings could get even bigger. Labor Day marks the end of the busy summer travel season, which means gas demand will decline as fewer people take road trips. As a result, gas prices in the autumn and winter seasons could be the cheapest of the year."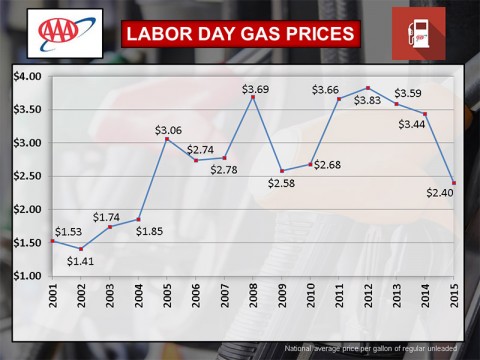 «Read the rest of this article»
Eating American-style fast food has increased heart and diabetes risk among Southeast Asians.
Dallas, TX – Southeast Asians regularly eating hamburgers, hot dogs, French fries and pizza are increasing their risk of dying from coronary heart disease and developing type 2 diabetes, according to new research in the American Heart Association's journal Circulation.
Chinese adults living in Singapore who reported eating American-style fast food twice a week were 56 percent more likely to die of heart disease and 27 percent more likely to develop diabetes compared to those eating none, researchers found. Furthermore, Chinese-Singaporeans eating fast food four times or more each week had nearly an 80 percent increased risk of dying from coronary heart disease, researchers said. «Read the rest of this article»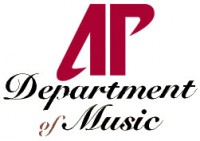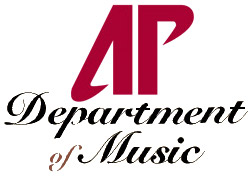 Clarksville, TN – The erhu, a two-stringed instrument somewhat like a violin, appeared in China more than a thousand years ago. The zheng, a plucked half-tube wood zither, dates even farther back to 2,500 years ago, and the marimba, a wooden keyboard, evolved from early African instruments.
If you put the three instruments together, as Canada's renowned Orchid Ensemble does, they produce a soothing, ancient sound that is unfamiliar to most modern audiences. At 2:30pm on March 1st, the ensemble will bring their unique, Chinese and Chinese-blended music to the Austin Peay State University Music/Mass Communication Building's Concert Hall for a free concert. «Read the rest of this article»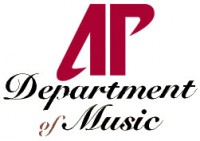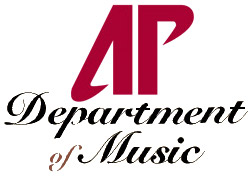 Clarksville, TN – The Austin Peay State University Choir and the APSU Chamber Singers are distilling an entire year into its most basic, visceral elements later this month with their final concert of the semester, "The Seasons."
The performance, which begins at 7:30pm on April 25th in the APSU Music/Mass Communication Building, will feature noted composers' musical interpretations of the four different seasons, with works being sung in English, Chinese, Japanese, French, Italian, Spanish and German. «Read the rest of this article»