Topic: Arizona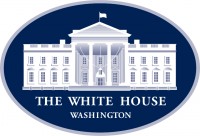 Washington, D.C. – Since the beginning of this Administration, President Donald Trump has demonstrated his commitment to modernizing our Nation's infrastructure.
Under his leadership, the Trump Administration has been implementing a One Federal Decision policy to improve coordination between Federal agencies on environmental reviews for major infrastructure projects, including water projects.
«Read the rest of this article»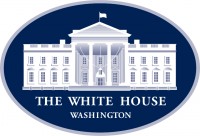 Washington, D.C. – PRESIDENT DONALD TRUMP: Okay. Thank you very much, everybody. So we have some very interesting news. Kevin Clinesmith, a corrupt FBI attorney who falsified FISA warrants in James Comey's very corrupt FBI, is expected to plead guilty.
You probably heard that. It just came out. So that's just the beginning, I would imagine, because what happened should never happen again. So, he is pleading guilty. Terrible thing. Terrible thing. The fact is they spied on my campaign and they got caught. And you'll be hearing more.
«Read the rest of this article»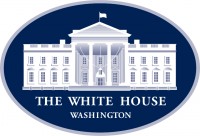 Washington, D.C. – "The framework in the United States to support a COVID-19 Coronavirus vaccine is now in place. Testing is underway and manufacturing capacity is rapidly expanding. But let's be clear: The development effort must adhere to standards that will ensure any COVID-19 Coronavirus vaccine's safety and effectiveness," FDA Commissioner Dr. Stephen Hahn writes in The Washington Post.

"Large-scale clinical trials already have begun for several promising vaccine candidates."
«Read the rest of this article»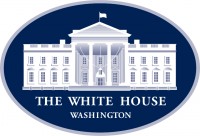 Washington, D.C. – Five weeks ago, President Donald Trump sent Vice President MIke Pence to Arizona when the state's Coronavirus cases began to rise. "We're going to make sure you have what you need, when you need it, to meet this moment," the Vice President said in Phoenix.

That same week, Arizona began modeling a path forward. President Donald Trump soon visited the state, sent his top healthcare team—including Dr. Deborah Birx—to meet with local hospital leaders, and made sure personal protective equipment and therapeutic treatments were delivered quickly to the Arizonans who needed them.
«Read the rest of this article»
Leading the World in Testing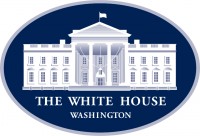 Washington, D.C. – U.S. President Donald J. Trump is ensuring that Americans have access to the most advanced and robust COVID-19 Coronavirus tests in the world.
President Trump has revolutionized America's testing system, and under his leadership, our Nation has conducted far more tests than any other country.
The United States has already conducted more than 59 million tests, and we will soon have conducted 100 million tests.
«Read the rest of this article»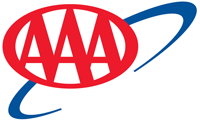 Tampa, FL – As COVID-19 Coronavirus case numbers surpass 4 million, demand for gasoline is weakening across the country. The latest Energy Information Administration (EIA) demand reading measures at 8.5 million b/d, which is about 11% less than a year ago.
The lower demand contributed to a cheaper national average on the week – down one penny to $2.18. This is the first time since late April that the national average has declined.
«Read the rest of this article»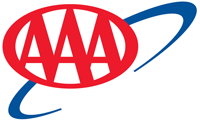 Tampa, FL – The national gas price average held steady on the week at $2.19 as 1/3 of states saw gas prices decrease and only 10 states saw gas prices increase by two to four cents.
State averages saw minimal fluctuation as demand roughly held steady over the last four weeks.
"During the last month, demand has averaged about 8.6 million b/d while, gasoline stocks have steadily declined," said Jeanette Casselano, AAA spokesperson.
«Read the rest of this article»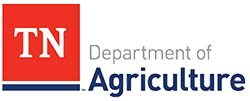 Nashville, TN – The State of Tennessee wants to make Tennesseans aware, that in several western states, there is currently an outbreak of rabbit hemorrhagic disease virus type 2 (RHDV2). At present, RHDV2 has not been found in rabbits in Tennessee or any neighboring states.
«Read the rest of this article»

Clarksville, TN – Andrea Spofford had 50 antique postcards, a typewriter and a plan.
A poet, essayist and Austin Peay State University (APSU) associate professor of English, Dr. Spofford created her plan in mid-March, around the time most states shut down in response to the COVID-19 Coronavirus pandemic.
«Read the rest of this article»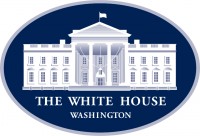 Washington, D.C. – "A World War II monument in Charlotte, North Carolina, was targeted by vandals who spray-painted a hammer and sickle over the names of soldiers who died while fighting overseas," Maddison Dibble writes in the Washington Examiner.

"Wayne White, a U.S. Air Force veteran, gathered a group of volunteers and began scrubbing the monument clean on Monday morning. He told Fox 46 that he was upset by the vandalism because it covered up the 507 names of people from Mecklenburg County who were 'veterans and deserve the honor, respect, and dignity.'"
«Read the rest of this article»