Topic: Asteroid Bennu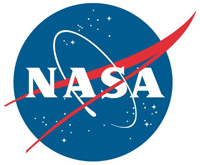 Washington, D.C. – In August, a robotic spacecraft will make NASA's first-ever attempt to descend to the surface of an asteroid, collect a sample, and ultimately bring it safely back to Earth.
In order to achieve this challenging feat, the OSIRIS-REx mission team devised new techniques to operate in asteroid Bennu's microgravity environment – but they still need experience flying the spacecraft in close proximity to the asteroid in order to test them.
So, before touching down at sample site Nightingale this summer, OSIRIS-REx will first rehearse the activities leading up to the event.
«Read the rest of this article»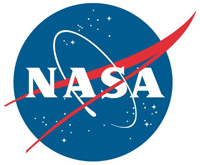 Washington, D.C. – Across NASA's many missions, thousands of scientists, engineers, and other experts and professionals all over the country are doing what they do best, but now from home offices and via video conferencing.
With most personnel supporting missions remotely to keep onsite staff at a minimal level in response to Coronavirus (COVID-19), the Agency is moving ahead strongly with everything from space exploration to using our technology and innovation to help inform policy makers.
«Read the rest of this article»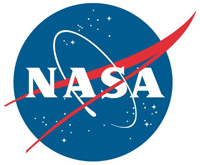 Greenbelt, MD – NASA says Asteroid Bennu's most prominent boulder, a rock chunk jutting out 71 ft (21.7 m) from the asteroid's southern hemisphere, finally has a name. The boulder – which is so large that it was initially detected from Earth – is officially designated Benben Saxum after the primordial hill that first arose from the dark waters in an ancient Egyptian creation myth.
Benben Saxum and 11 other features on the asteroid are the first to receive official Bennu feature names approved by the International Astronomical Union (IAU), the internationally recognized authority for naming celestial bodies and their surface features.
«Read the rest of this article»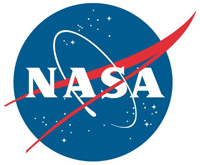 Washington, D.C. – This summer, the OSIRIS-REx spacecraft will undertake NASA's first-ever attempt to touch the surface of an asteroid, collect a sample of it, and safely back away. But since arriving at asteroid Bennu over a year ago, the mission team has been tackling an unexpected challenge: how to accomplish this feat at an asteroid whose surface is blanketed in building-sized boulders.
Using these hazardous boulders as signposts, the mission team developed a new precision navigation method to overcome the challenge.
«Read the rest of this article»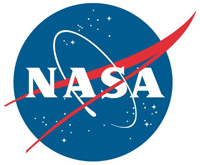 Washington, D.C. – University students and researchers working on a NASA mission orbiting a near-Earth asteroid have made an unexpected detection of a phenomenon 30 thousand light years away. Last fall, the student-built Regolith X-Ray Imaging Spectrometer (REXIS) onboard NASA's OSIRIS-REx spacecraft detected a newly flaring black hole in the constellation Columba while making observations off the limb of asteroid Bennu.
REXIS, a shoebox-sized student instrument, was designed to measure the X-rays that Bennu emits in response to incoming solar radiation. X-rays are a form of electromagnetic radiation, like visible light, but with much higher energy.
«Read the rest of this article»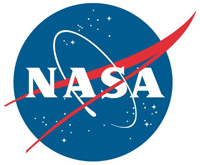 Greenbelt, MD – Preliminary results indicate that NASA's OSIRIS-REx spacecraft successfully executed a 0.4-mile (620-m) flyover of site Nightingale yesterday as part of the mission's Reconnaissance B phase activities. Nightingale, OSIRIS-REx's primary sample collection site, is located within a crater high in asteroid Bennu's northern hemisphere.
To perform the pass, the spacecraft left its 0.75-mile (1.2-km) safe home orbit and flew an almost 11-hour transit over the asteroid, aiming its science instruments toward the 52-ft (16-m) wide sample site before returning to orbit.
«Read the rest of this article»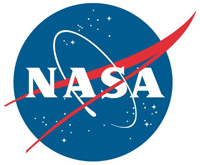 Washington, D.C. – In 2020, NASA will be taking long strides toward returning astronauts to the Moon, continuing the exploration of Mars and developing new technology to make supersonic aircraft fly more quietly.
Artemis: Returning astronauts to the Moon
Under Artemis, NASA will send new science instruments and technology demonstrations to study the Moon, accelerate plans to send astronauts to the Moon by 2024, and establish sustainable lunar exploration by 2028.
«Read the rest of this article»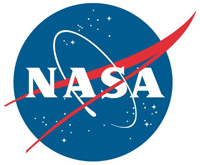 Washington, D.C. – In 2019, NASA celebrated the 50th anniversary of the agency's Apollo 11 Moon landing, the most historic moment in space exploration, while also making significant progress toward putting the first woman and next man on the Moon by 2024 under the Artemis program.
Through America's Moon to Mars exploration approach, Artemis gained bipartisan support this year among members of Congress, the U.S aerospace industry, as well as with international partners, including Canada, Australia, and Japan, and member states of the European Space Agency.
«Read the rest of this article»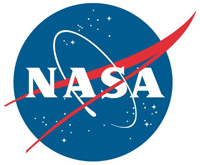 Greenbelt, MD – Fortunately for NASA scientists today, Apollo-era leaders had the foresight to save much of the 842 pounds (382 kilograms) of Moon soil and rocks retrieved by NASA astronauts 50 years ago for future generations. They figured new crops of scientists, using instruments of their time, would be able to probe the samples with unprecedented rigor.
Now, the future that Apollo-era scientists envisioned has come. Their successors, many of whom weren't even born when the last astronauts scooped up the Moon samples they'll now be probing in their labs, are ready to take a giant leap towards answering long-standing questions about the evolution of our solar system.
«Read the rest of this article»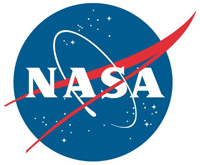 Washington, D.C. – After a year scoping out asteroid Bennu's boulder-scattered surface, the team leading NASA's first asteroid sample return mission has officially selected a sample collection site.
The Origins, Spectral Interpretation, Resource Identification, Security, Regolith Explorer (OSIRIS-Rex) mission team concluded a site designated "Nightingale" – located in a crater high in Bennu's northern hemisphere – is the best spot for the OSIRIS-REx spacecraft to snag its sample.
«Read the rest of this article»