Topic: Automated External Defibrillators
Circulation: Cardiovascular Quality and Outcomes Journal Report
Dallas, TX – Out-of-hospital cardiac arrest was the third leading cause of "health loss due to disease" in the United States behind ischemic heart disease and low back/neck pain in 2016, according to new research in Circulation: Cardiovascular Quality and Outcomes, an American Heart Association journal.
This groundbreaking study is the first to estimate disability-adjusted life years (DALY) – which measures the sum of years of life lost prematurely and years lived with disability due to a disease – among those who experienced non-traumatic out-of-hospital cardiac arrest in the United States.
«Read the rest of this article»
American Heart Association Rapid Access Journal Report
Dallas, TX – Community coffee shops and automated teller machines, or ATMs, might be ideal locations for public access to automated external defibrillators (AEDs), according to new research in the American Heart Association's journal Circulation.
An automated external defibrillator (AED) is a computerized medical device that can check a person's heart rhythm and recognize a rhythm that requires a shock and advise the rescuer when a shock is needed.
«Read the rest of this article»
Defibrillators counter the risks of sudden cardiac emergencies
Clarksville, TN – The City of Clarksville has enhanced its medical emergency response capabilities in and around City Hall, Clarksville Mayor Kim McMillan announced Monday.
The City is adding and relocating automated external defibrillators, or AEDs, in key locations in its downtown facilities to help counter the risks associated with sudden cardiac arrest, one of the leading causes of death in the United States.
«Read the rest of this article»
American Heart Association Meeting Report
New Orleans, LA – CPR increases the chance of survival after sudden cardiac arrest, yet knowledge of this life-saving procedure is low in many communities, especially among older adults, according to separate studies presented during the Resuscitation Science Symposium at the American Heart Association's Scientific Sessions 2016.
«Read the rest of this article»
A remarkable milestone for future cooperation in the advancement of CPR training to reduce cardiovascular disease mortality
Beijing, China – At the 27th International Great Wall Conference on Cardiology, the American Heart Association (AHA) and the China Social Assistance Foundation (CSAF) held a signing ceremony to announce the establishment of the first AHA international training center in China with a primary focus on bystander response to cardiac arrest.
Leaders from the Ministry of Science and Technology of China (MOST), local healthcare providers and heart health advocates attended and witnessed this historic moment, which marks a significant step forward in advancing CPR training and cardiovascular science sharing between the two countries.
«Read the rest of this article»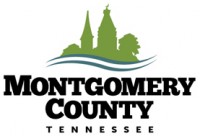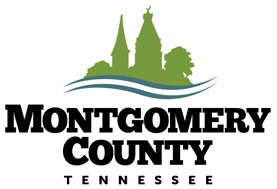 Montgomery County, TN – The Montgomery County Parks and Recreation Department and Montgomery County Emergency Medical Services (MCEMS) have joined forces to provide life saving equipment and training for four of the county parks.
The Parks and Recreation staff spent Thursday morning being trained by MCEMS Assistant Chief Bill Webb on how to properly use Automated External Defibrillators (AED) that will soon be installed in Woodlawn Park, Civitan Park, RichEllen Park and South Guthrie Community Center.
«Read the rest of this article»