Topic: beans
Nashville, TN – As the days shorten and cool, those hearty soups and stews start sounding good again.
"There may be no other meal that folks look forward to more in the fall than that first big pot of chili and a skillet of hot cornbread," observes Martha White® baking expert, Linda Carman. "Chili and cornbread are both easy to make and fun to serve on a lot of different occasions – a family supper, tailgate outing or a casual get-together with friends."
«Read the rest of this article»
March is National Nutrition Month®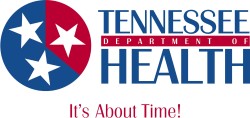 Nashville, TN – We all know exercise is a great way to get our bodies in shape. But don't forget about nutrition! The Department of Health urges Tennesseans to "Get Your Plate in Shape" starting this March during National Nutrition Month® by including healthy items from all food groups at each meal. «Read the rest of this article»
Yonkers, NY – Let's face it, many of the most healthful foods – bitter vegetables, long-cooking beans, and squishy tofu – can be a tough sell.
The March 2012 issue of ShopSmart magazine, from the publisher of Consumer Reports, gives your grocery list a makeover with 12 healthy foods that help you get nutrients in unexpected ways from foods like chips, pasta, and even dips. «Read the rest of this article»
Those of us raised in Clarksville, or almost anywhere in Tennessee, know how delicious and filling beans and cornbread are!  You probably know all about cooking beans but did you know that beans are an excellent source of protein, fiber, calcium, potassium and iron?  They're inexpensive and can be made into so many delicious recipes. Here are some ideas for using beans in your weekly menus.
Here's a couple of tips for using beans. «Read the rest of this article»
There is much to be said about the perfect cup of coffee, and yet so much is clouded by old wives' tales and misinformation. What counts is simple math and physics, and as long as you understand the chemistry of coffee you can produce a perfect cup every time.
Grind
The finer you grind the coffee beans, the more character you will get from each bean. In other words, more flavor can be extracted from the same amount of beans if they are ground finer. But it's the type of coffee making equipment you own that will determine what grind you can get away with.

The reason is due to the flavor compounds present in a coffee bean. "Good" flavors are extracted early in the brewing process, while "bad" flavors come out later. Allowing the grounds to come in contact with too much water will lead to over-extraction and a nasty tasting brew. Your equipment will determine how much water comes into contact with your grounds and for how long. «Read the rest of this article»