Topic: Chad Huffman
Nashville Sounds
Nashville, TN – The Memphis Redbirds scored two runs in the ninth inning to steal a 3-2 win from the Nashville Sounds in front of another sellout crowd of 11,484 at First Tennessee Park Saturday night.
The Sounds (42-47) were in control for most of the night before the Redbirds' two-out rally in the final inning. Nashville reliever Josh Smith retired the first two batters in the frame before Patrick Wisdom singled to left. Smith had two strikes on Todd Cunningham before he worked a walk to put runners at first and second.
«Read the rest of this article»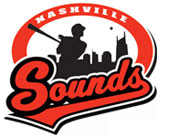 Nashville, TN – The Nashville Sounds lost 3-2 to the Memphis Redbirds Sunday night at Greer Stadium in the deciding contest of the 16-game season series. The loss gives the Redbirds their first Tennessee Lottery I-40 Cup Series Championship, winning the season series versus the Sounds nine games to seven.
The Sounds entered the year as defending champs and would have retained the cup with a series split. With two-outs in the top of the sixth inning, the Redbirds touched Sounds starting pitcher Chris Narveson (2-6) for two run-scoring singles to take the 3-2 lead. Chad Huffman hit a single to centerfield to tie the game and Audry Perez followed with the go-ahead knock, his first Triple-A hit, which proved to be the game winner.
«Read the rest of this article»
Laffey Allows One Earned Run In Sounds Debut; Morris Homers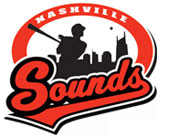 Nashville, TN – The Nashville Sounds lost 6-3 in extra innings Friday night before 9,644 fans at Greer Stadium as the Redbirds' Brock Peterson connected for a bases-clearing single that proved to be the game winner for Memphis.
Tied 3-3 in the top of the 11th inning, Sounds reliever Travis Webb (1-4) loaded the bases with a two outs to set the table for Peterson's drive to centerfield. Webb took the loss, his fourth of the year, allowing three runs in two-innings of work.
«Read the rest of this article»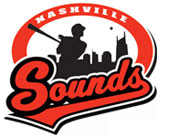 Nashville, TN – The Nashville Sounds dropped two games in Sunday afternoon's twin billing at Greer Stadium, allowing the Memphis Redbirds to tie the four-game series 2-2, losing 1-0 in the opener and 2-1 in the nightcap.
After 13 innings without a run, Nashville finally pushed one across the plate in the seventh inning of game two, when Redbirds pitcher Eric Fornataro balked with Joey Paciorek on third, who was pinch running for catcher Dayton Buller.
«Read the rest of this article»