Topic: Charlie Company
Written by  Sgt. 1st Class John D. Brown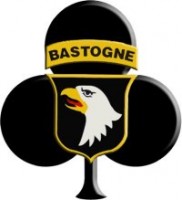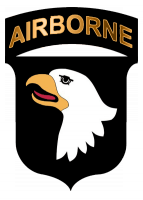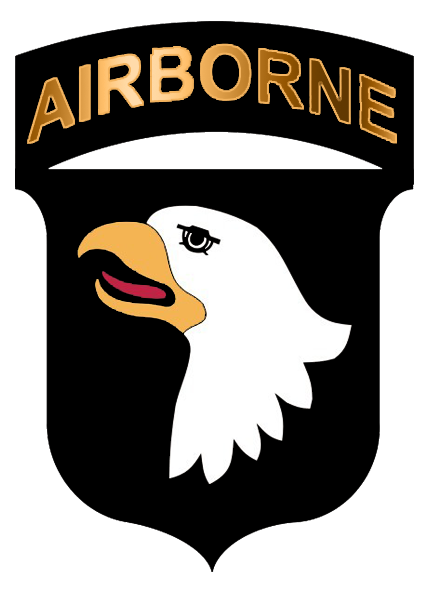 Forward Operating Base Fenty,  Afghanistan – To be called a noncommissioned officer, or NCO, in the U.S. Army means that you have met the requirements set forth by the Army to be promoted to the rank of sergeant and the senior enlisted Soldiers and officers above you have the confidence in your ability to allow you to lead your fellow Soldiers. But that is just the beginning.
On February 6th, at Jalalabad Airfield, Afghanistan, Task Force Taskmaster, 426th Brigade Support Battalion, 1st Brigade Combat Team, 101st Airborne Division, hosted an NCO induction ceremony to welcome 53 newly promoted Soldiers into the corps of NCOs that make up the backbone of the Army.
«Read the rest of this article»
Essay Written by Grace Hinson of Clarksville Academy
As part of the Clarksville Kiwanis Club's Memories of Service and Sacrifice Project "Interview a Veteran" Contest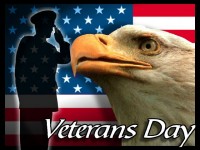 "On behalf of a grateful nation, this flag is presented to you as a token of appreciation for your loved one's honorable and faithful service," these were the words spoken to my family by the Honor Guard at my grandfather's funeral in October 2010. On behalf of a grateful granddaughter in October of 2011, I am showing my appreciation for my grandfather's honorable and faithful service for my freedom by writing this for him. He served in the seventh infantry, thirty-second regiment, and the first battalion Charlie Company, which was a combat unit during the Korean War.
«Read the rest of this article»

Clarksville, TN – On Thursday July 7th, Outlaw Field in Clarksville served as the landing point for two flights from the non-profit Veterans Airlift Command, which were  bringing four wounded warriors and family members back home.
«Read the rest of this article»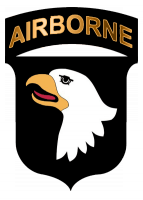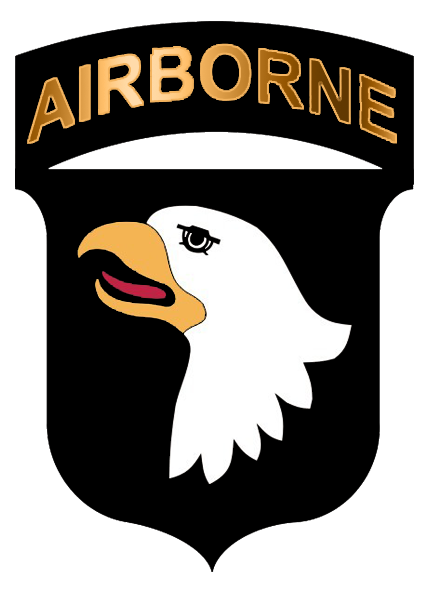 Fort Campbell, KY – A remembrance ceremony honoring Soldiers from the 101st Airborne Division (Air Assault) and Fort Campbell, is scheduled for 4:00pm July 13th at the 101st Airborne Division Headquarters.
Remembrance ceremonies are held to honor fallen Soldiers deployed in support of Operations Iraqi and Enduring Freedom and are held monthly, as needed.
The July ceremony will honor the following fallen Fort Campbell Soldiers: «Read the rest of this article»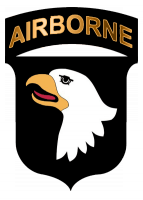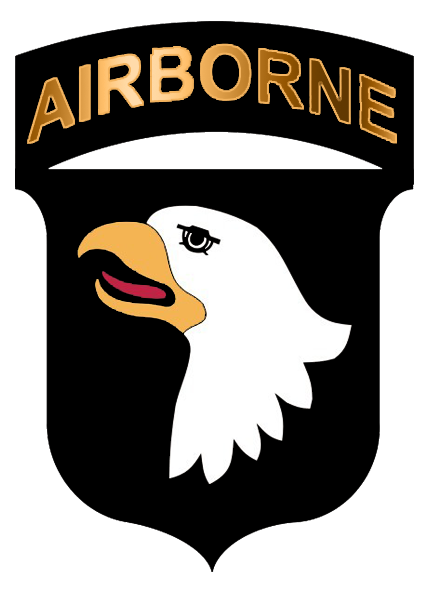 Fort Campbell, KY – The loss of an American soldier is never an easy thing to handle, It does not matter if you personally knew them or not.  Our entire nation mourns right along with the soldier's family and loved ones.  The current deployment has been especially tough on the 101st Airborne Division, with 116 soldiers having lost their lives. Yesterday, the sacrifice made by "8 courageous Screaming Eagles", seven men and one woman was recognized in a ceremony held at the 101st Division Headquarters at the Fort Campbell Army Base.
The atmosphere was heavy, you could sense of emotion that this ceremony brought with it. Family members and loved ones gathered before the ceremony talking quietly amongst themselves remembering the soldiers they were there to honor.  Present at the ceremony were wives, fiancée, husbands, mothers, fathers, sisters, brothers, sons, daughters, friends, community leaders, brothers and sisters in arms, and so much more. Each one was dealing with their personal grief in a myriad of ways.
«Read the rest of this article»