Topic: Clarksville Transit Authority

Clarksville, TN – Clarksville Police were dispatched to a residence on the 1200 block of Commerce Street shortly after 11:00am Monday, October 16th, 2017 in response to an E911 call about an individual acting in an unusual manner. The call quickly resulted in an armed, barricaded suspect.
Tactical Team members and negotiators from the CPD Emergency Services Unit were dispatched to the scene while District Two patrol officers set up a perimeter. Nearby streets are closed to traffic, including parts of Glenn Street, Commerce Street, and Porters Bluff Road.
«Read the rest of this article»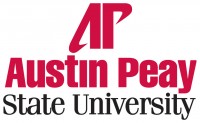 Clarksville, TN – Anyone with a smartphone or internet-connected device can now get real time information about Austin Peay State University's Peay Pick Up trolley system through the University's Peay Mobile 4.0 app.
Developed by APSU students, the new feature can show the trolley's location around the University campus, with the position updated every 15 seconds. The feature is accessible in APSU's new Peay Mobile 4.0 app, which was redesigned in June.
AP Mobile 4.0 is free and can be downloaded by visiting www.apsu.edu/mobile
«Read the rest of this article»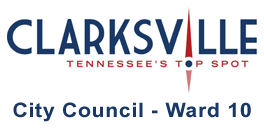 Clarksville, TN – This report has two sections. The first highlights the regular July council session that was moved up to tonight since Thursday (the usual date) is the 4th of July. Council members Steward and Lewis were absent. The second part covers budget items.
Regular Session Report – It was a light agenda with the one major topic being the approval of five individuals to the city's new Ethics Commission. «Read the rest of this article»
BREAKING NEWS: On the last run of the evening, the Clarksville Transit Authority Route 2  bus which traverses Fort Campbell Boulevard serving North Clarksville, was involved in an accident on New Providence Boulevard near Discount Liquors and the New Providence Car Wash. The bus was rear-ended by a car just before 9 p.m., likely with injuries as the car was "destroyed"  in the crash. «Read the rest of this article»
Amid record fuel costs, the local bus transportation system considered ending trip transfers. This move, unprecedented in the nation, would adversely impact the demographic riders most dependent on CTS' service.

The public is encouraged to attend the City Council Transportation Committee meeting, Monday, August 25, at 4 PM, in the City Hall Conference Room, 4th Floor. The Clarksville Transit System staged a public hearing August 11 as part of its schedule rate review process. CTS has proposed to increase its base multi-trip prepaid bus fare, eliminate transfers entirely, end its service to Oak Grove's Wal-Mart Supercenter complex and start-up a shuttle bus service for APSU. This plan had initial approval by the Transportation Committee. «Read the rest of this article»