Topic: Constellation Taurus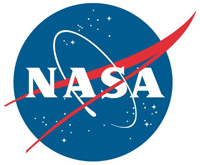 Greenbelt, MD – Astronomers and visualization specialists from NASA's Universe of Learning program have combined the visible, infrared and X-ray vision of NASA's Great Observatories to create a three-dimensional representation of the dynamic Crab Nebula, the tattered remains of an exploded star.
The multiwavelength computer graphics visualization is based on images from the NASA Chandra X-ray Observatory, the NASA Hubble Space Telescope and the NASA Spitzer Space Telescope.
«Read the rest of this article»
Written by Francis Reddy
NASA's Goddard Space Flight Center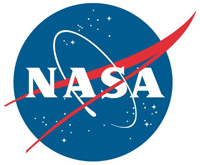 Greenbelt, MD – Astronomers have discovered a vast cloud of high-energy particles called a wind nebula around a rare ultra-magnetic neutron star, or magnetar, for the first time. The find offers a unique window into the properties, environment and outburst history of magnetars, which are the strongest magnets in the universe.
A neutron star is the crushed core of a massive star that ran out of fuel, collapsed under its own weight, and exploded as a supernova. Each one compresses the equivalent mass of half a million Earths into a ball just 12 miles (20 kilometers) across, or about the length of New York's Manhattan Island.
«Read the rest of this article»
NASA Headquarters
?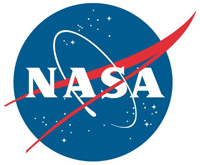 Washington, D.C. – If you're patient and you don't mind sacrificing a few hours of sleep, you may be treated to some celestial fireworks this week.
Orionid meteors appear every year around this time, when Earth travels through an area of space littered with debris from Halley's Comet. This year the peak will occur on the night of Wednesday, October 21st into the morning of Thursday, October 22nd.
«Read the rest of this article»
Written by Tony Phillips
Science at NASA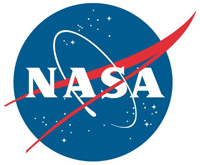 Washington, D.C. – Waking up before sunrise is a good way to get a head start on the day. On October 21st, waking up before sunrise could stop you in your tracks.
Blame Halley's Comet. Every year in mid-to-late October, Earth passes through a stream of dusty debris from Comet Halley, and the pre-dawn sky can light up with a pretty display of shooting stars.
"We expect to see about 20 meteors per hour when the shower peaks on Tuesday morning, October 21st," says Bill Cooke, the head of NASA's Meteoroid Environment Office. "With no Moon to spoil the show, observing conditions should be ideal."
«Read the rest of this article»