Topic: Costco

Yonkers, NY – In a national price scan of more than 200 pharmacies, Consumer Reports uncovered startling variation in drug costs at a time when unpredictable drug pricing is an increasing national concern.
The scan found that some drugs can cost as much as 10 times more at one retailer versus another—even within the same zip code.
«Read the rest of this article»
Walmart Supercenter still among lowest-rated grocers in latest survey; Fresh, high-quality produce & store-made meals a top consideration

Yonkers, NY – In Consumer Reports' new supermarket survey, Wegmans, Publix, and Trader Joe's remain at the top of the Ratings of 68 of stores nationwide.
Also earning high overall satisfaction scores were Fareway Stores, Market Basket (Northeast), Costco, and Raley's.  Once again, America's largest grocer, Walmart Supercenter, landed at the bottom, along with A & P and Waldbaums, two smaller regional chains. «Read the rest of this article»
Cheaper can be better when it comes to laundry detergent; pods and packs still pose danger to children

Yonkers, NY – In Consumer Reports' tests of laundry detergents, some of the best stain fighters were also among the least expensive, including wallet-friendly warehouse store brands Member's Mark and Kirkland from Sam's Club and Costco, respectively.
While Tide Ultra Stain Release earned the highest score, Member's Mark Ultimate Clean, a Sam's Club exclusive, and Costco's Kirkland Signature Ultra Clean performed very well overall in Consumer Reports' tests and cost about half the price of the top-rated Tide per load. «Read the rest of this article»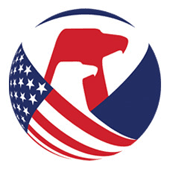 Washington, D.C. – The U.S. Consumer Product Safety Commission (CPSC) reports Portable Electric Heaters are being recalled by Dyson Inc. because the heaters can short and overheat causing a potential fire hazard.
Consumers should stop using this product unless otherwise instructed. It is illegal to resell or attempt to resell a recalled consumer product.
«Read the rest of this article»
Amazon.com beat the competition in price scan of everyday hair-removal products; CVS often had the highest prices on razors, blades, creams and more
Yonkers, NY – Razors, blades, creams and other hair-removal products can be costly, but don't have to be.
The November 2013 issue of ShopSmart, from Consumer Reports, features findings from a price scan of hair-removal items that most of the time found Amazon.com had the lowest prices on products from well-known brands.  The full report is also available online. «Read the rest of this article»
Martha Stewart Clean 2X remains lowest-rated laundry detergent and few green cleaners cut it in tests; Plus, continued concern over pod detergents that look like candy

Yonkers, NY – In Consumer Reports' latest tests of laundry detergents, products from Tide and Wisk claimed the top two spots in Ratings of almost 80 conventional and high-efficiency detergents.
Products from Just the Basics and All landed at the bottom of the list for conventional detergents, but Martha Stewart's Clean 2X clung to the lowest score overall for all laundry detergents.
Consumer Reports found that top detergents did best against multiple stains in warm water.  For conventional detergents, Wisk Deep Clean and Tide Plus Bleach Alternative Vivid White + Bright, both liquids, were very good overall for cleaning and effective at treating grass stains and collar ring. «Read the rest of this article»
Out-of-the-ordinary offerings from BJ's, Costco and Walmart to buy, consider, or skip
Yonkers, NY – These days, shoppers can find more than big bags of Doritos and giant jars of peanut butter, at discount retailers such as BJ's, Costco, and Walmart.
The July 2013 issue of ShopSmart magazine, from Consumer Reports, features an up-close look at seven financial services including credit cards and mortgages offered by these discount giants and reveals if they are worth the expense. «Read the rest of this article»
Choosing store-brand products can save shoppers up to 40 percent; More than half of women don't use coupons and discount codes on cosmetics according to new national poll

Yonkers, NY – There are many ways to save on makeup and skin-care items, but 56 percent of women say they don't take advantage of coupons and discounts codes, according to a new national poll from ShopSmart.
The poll is part of a feature on beauty-saving secrets in the June 2013 issue of ShopSmart magazine, from Consumer Reports, that highlights ways to get gorgeous for less, including four new money-saving trends and the best places to score beauty bargains. «Read the rest of this article»