Topic: Davonte Gaines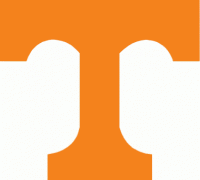 Nashville, TN – Productive offensive outings from freshmen Keon Johnson and Jaden Springer were not enough Saturday, as the Tennessee men's basketball team fell to No. 6 Alabama in the SEC Tournament semifinals at Bridgestone Arena, 73-68.

Tennessee's SEC All-Freshman Team duo of Johnson and Springer led the way offensively for the Vols (18-8) with 20 and 18 points, respectively. Santiago Vescovi added 11 points with three made 3-pointers.
«Read the rest of this article»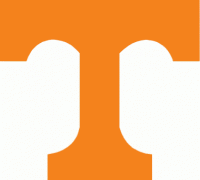 Knoxville, TN – In its first game in 276 days, the 12th-ranked Tennessee basketball team took down the Colorado Buffaloes in a tight defensive affair, 56-47 at Thompson-Boling Arena Tuesday night.
Tennessee (1-0) saw a balanced effort across the board with nine of 10 Vols who saw action getting on the score sheet, while Jeriah Horne led Colorado (2-1) with 15 points.
Tennessee's John Fulkerson and Santiago Vescovi led the Big Orange in scoring with 11 points apiece, while Yves Pons was a beast on the boards, pulling in a team-high 10 rebounds. Vescovi also added a game-high five assists.
«Read the rest of this article»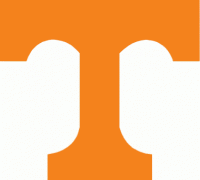 Knoxville, TN – A game-high 22 points on 10-of-15 shooting from John Fulkerson led the way as Tennessee defeated Florida for the fourth consecutive time. The win also marks the Vols' 50th regular-season SEC victory under fifth-year head coach Rick Barnes.
Vols freshman Josiah-Jordan James stuffed the stat sheet, recording 12 points, eight rebounds and six assists in 40 minutes.
The Vols began the contest red hot from the floor, connecting on eight of 14 field goals and forcing the Gators into six turnovers by the 8:00 media timeout.
«Read the rest of this article»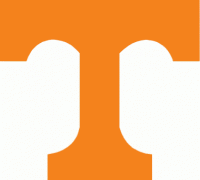 Knoxville, TN – Tennessee Vols basketball freshman Santiago Vescovi logged season-highs with 20 points and eight assists Tuesday as the Vols limited Arkansas to its fewest points in SEC play this season and posted a convincing 82-61 victory on Tuesday night in Thompson-Boling Arena.

The bounce-back win for Tennessee (14-10, 6-5 SEC) saw five Vols score in double digits, with Jordan Bowden tallying 16 points, six rebounds and three assists.
Jimmy Whitt Jr. led the Razorbacks with 19 points on the night.
«Read the rest of this article»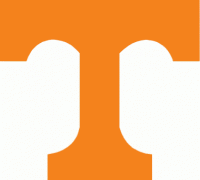 Knoxville, TN – Offensive struggles troubled the Tennessee Vols basketball team, as Wisconsin's hot shooting led the Badgers to a 68-48 win Saturday at Thompson-Boling Arena.

John Fulkerson and Jalen Johnson led the Vols with nine points apiece. Johnson's nine points set a career-high, while his six rebounds tied a career-high. Making his first career start, Davonte Gaines scored six points and grabbed four rebounds.

Wisconsin, fueled by a combined 38 points from D'Mitrik Trice (21) and Brevin Pritzl (17), made 11 three-pointers during the contest, including seven in the first half.
«Read the rest of this article»
Tennessee (7-3) vs. Jacksonville State (4-7)
Saturday, December 21st, 2019 | 12:01pm CT
Knoxville, TN | Thompson-Boling Arena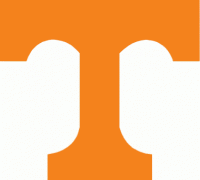 Knoxville, TN – No. 21 Tennessee Vols men's basketball returns home to Thompson-Boling Arena for a weekend bout with Jacksonville State. Saturday's tipoff is slated for 12:00pm CT on SEC Network+.
Saturday's game is available online via WatchESPN and on any mobile device through the ESPN app. Fans can log on to WatchESPN at espn.com/watch. Michael Wottreng, Steve Hamer and Kasey Funderburg will have the call.
Fans can also listen live on their local Vol Network affiliate to hear Bob Kesling and Bert Bertlekamp describing the action.
«Read the rest of this article»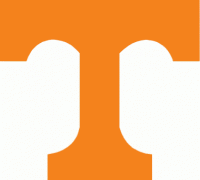 Knoxville, TN – A rough shooting night plagued the No. 19 Tennessee Men's Basketball, as the Vols dropped a low-scoring defensive battle to the No. 13 Memphis Tigers at a sold-out Thompson-Boling Arena Saturday, 51-47.

Tennessee's 25 percent (15-for-60) shooting mark from the field was the lowest of the Rick Barnes era.

Despite the Vols' scoring struggles as a team, freshman Josiah-Jordan James posted a career-high 14 points that led all scorers in the loss.
«Read the rest of this article»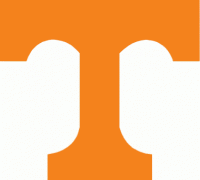 Knoxville, TN – Behind a staunch defensive effort, the #21 Tennessee Vols basketball team moved past Florida A&M, 72-43, Wednesday night in Thompson-Boling Arena.
The 43 points scored by the Rattlers (0-7) are the second fewest points scored by an opponent this season. It also marked the fewest points for Florida A&M this season. It is the third time this season the Vols (7-1) have held an opponent to fewer than 50 points.
The Vols limited the Rattlers to just 35.6 percent shooting from the field as only two Florida A&M players shot better than 50 percent from the field. Tennessee's 29-point margin of victory Wednesday night is the second highest margin of victory this season.
«Read the rest of this article»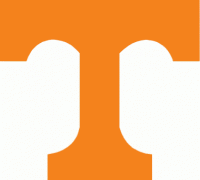 Knoxville, TN – Behind four double-figure scorers, Tennessee grabbed a 78-63 opening night victory over UNC Asheville Tuesday in Thompson-Boling Arena.

After the Bulldogs (0-1) scored on their first possession of the second half, the Vols (1-0) proceeded to go on a 15-1 run to extend their lead to 20 points. UNC Asheville was held without a field goal for 5:31 as they were 0-of-5 from the field during the stretch.

Lamonte Turner helped Tennessee close out their first win of the season with 10 of his game-high 17 points coming in the second half while also leading the Vols with six assists on the night.
«Read the rest of this article»
Tennessee vs. Eastern New Mexico
Wednesday, October 30th, 2019 | 6:01pm CT
Knoxville, TN | Thompson-Boling Arena | SEC Network+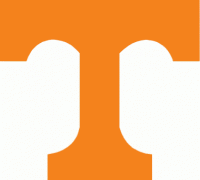 Knoxville, TN – The Tennessee Vols basketball team hits the hardwood for the first time in 2019-20 when it takes on Eastern New Mexico on Wednesday night at Thompson-Boling Arena for its lone exhibition matchup of the preseason. Tip-off is set for 6:00pm CT on SEC Network +.
Wednesday's game can streamed online through SEC Network+/WatchESPN. Visit espn.com/watch or download the WatchESPN app to view the game on a computer or mobile device. Roger Hoover (play-by-play), Vincent Yarbrough (analyst) and Casey Funderburg (reporter) will have the call.
«Read the rest of this article»