Topic: Deep Space Exploration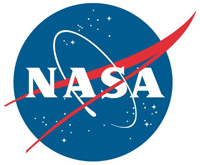 Washington, D.C. – NASA, in collaboration with the National Space Grant Foundation, is giving university teams the opportunity to develop innovative design ideas that will assist NASA's Moon to Mars mission objectives.
The 2021 Moon to Mars eXploration Systems and Habitation (M2M X-Hab) Academic Innovation Challenge is an opportunity for NASA to build partnerships and tap into the ingenuity and creativity of the rising Artemis generation space explorers.
«Read the rest of this article»
NASA Headquarters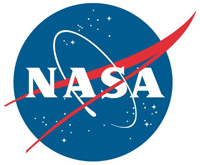 Washington, D.C. – NASA is going back to the Moon to stay. It's part of a bold directive from the President for the U.S. to lead a worldwide endeavor to open a new era of space exploration in a measured, sustainable way. This work is going to take collaboration with international partners, industry, and other stakeholders, and I'm delighted by Canada's commitment today to join us in our work to go forward to the Moon and Mars.
We are excited that Canada will be a vital ally in this lunar journey as they become the first international partner for the Gateway lunar outpost with their 24 year commitment to deep space exploration and collaboration.
«Read the rest of this article»
NASA Headquarters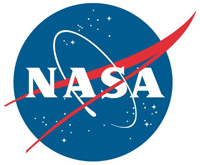 Washington, D.C. – The first major piece of core stage hardware for NASA's Space Launch System rocket has been assembled and is ready to be joined with other hardware for Exploration Mission-1, the first integrated flight of SLS and the Orion spacecraft. SLS will enable a new era of exploration beyond low-Earth orbit, launching crew and cargo on deep space exploration missions to the Moon, Mars and beyond.
The backbone of the world's most powerful rocket, the 212-foot-tall core stage, will contain the SLS rocket's four RS-25 rocket engines, propellant tanks, flight computers and much more. Though the smallest part of the core stage, the forward skirt will serve two critical roles. It will connect the upper part of the rocket to the core stage and house many of the flight computers, or avionics.
«Read the rest of this article»
NASA Headquarters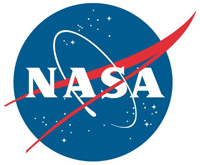 Washington, D.C. – NASA's new deep space exploration systems will send crew 40,000 miles beyond the Moon, and return them safely home. After traveling through space at 25,000 miles per hour, the Orion spacecraft will slow to 300 mph after it passes through the Earth's atmosphere. The spacecraft then slows down to 20 mph before it safely splashes down in the Pacific Ocean.
When astronauts come back from deep space, they will need to be picked up as quickly as possible. That's where Kennedy Space Center's NASA Recovery Team comes in.
«Read the rest of this article»
NASA Headquarters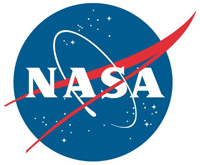 Washington, D.C. – Engineers preparing NASA's deep space exploration systems to support missions to the Moon, Mars, and beyond are gearing up for a busy 2018. The agency aims to complete the manufacturing of all the major hardware by the end of the year for Exploration Mission-1 (EM-1), which will pave the road for future missions with astronauts.
Planes, trains, trucks and ships will move across America and over oceans to deliver hardware for assembly and testing of components for the Orion spacecraft and the Space Launch System (SLS) rocket while teams at NASA's Kennedy Space Center in Florida prepare the Ground Systems infrastructure. Testing will take place from the high seas to the high skies and in between throughout the year and across the country, not only in support of EM-1, but also for all subsequent missions.
«Read the rest of this article»
Written by Joe Atkinson
NASA's Langley Research Center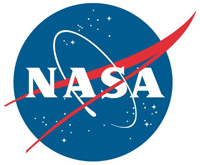 Hampton, VA – In the 2017 Breakthrough, Innovative, and Game-changing (BIG) Idea Challenge, NASA is engaging university-level students in its quest to reduce the cost of deep space exploration.
NASA's Game Changing Development Program (GCD), managed by the agency's Space Technology Mission Directorate, and the National Institute of Aerospace (NIA) are seeking novel and robust concepts for in-space assembly of spacecraft — particularly tugs, propelled by solar electric propulsion (SEP), that transfer payloads from low earth orbit (LEO) to a lunar distant retrograde orbit (LDRO).
«Read the rest of this article»
NASA's Johnson Space Center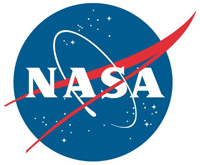 Houston, TX – On Monday, June 6th, astronaut Jeff Williams will enter the first human-rated expandable module deployed in space, a technology demonstration to investigate the potential challenges and benefits of expandable habitats for deep space exploration and commercial low-Earth orbit applications.
Williams and the NASA and Bigelow Aerospace teams working at Mission Control Center at NASA's Johnson Space Center in Houston expanded the Bigelow Expandable Activity Module (BEAM) by filling it with air during more than seven hours of operations Saturday, May 28th.
«Read the rest of this article»
Written by DC Agle
NASA's Jet Propulsion Laboratory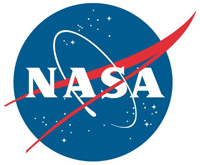 Pasadena, CA – NASA has selected Aerojet Rocketdyne, Inc. of Redmond, Washington, to design and develop an advanced electric propulsion system that will significantly advance the nation's commercial space capabilities, and enable deep space exploration missions, including the robotic portion of NASA's Asteroid Redirect Mission (ARM) and its Journey to Mars.
The Advanced Electric Propulsion System (AEPS) contract is a 36-month cost-plus-fixed-fee contract with a performance incentive and total value of $67 million. Work performed under the contract could potentially increase spaceflight transportation fuel efficiency by 10 times over current chemical propulsion technology, and more than double thrust capability compared to current electric propulsion systems.
«Read the rest of this article»
Written by Stephanie Schierholz
NASA Headquarters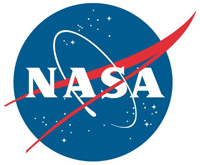 Washington, D.C. – NASA astronaut and Expedition 46 Commander Scott Kelly and his Russian counterpart Mikhail Kornienko returned to Earth Tuesday after a historic 340-day mission aboard the International Space Station. They landed in Kazakhstan at 11:26pm EST/10:26 CT (10:26am March 2nd Kazakhstan time).
Joining their return trip aboard a Soyuz TMA-18M spacecraft was Sergey Volkov, also of the Russian space agency Roscosmos, who arrived on the station September 4th, 2015. The crew touched down southeast of the remote town of Dzhezkazgan.
«Read the rest of this article»
Written by Gina Anderson
NASA Headquarters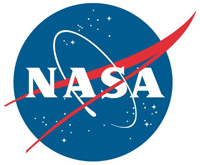 Washington, D.C. – Humanoid robots will be helpful to astronauts on our journey to Mars, so NASA has awarded prototypes to two universities for advanced research and development work.
NASA is interested in humanoid robots because they can help or even take the place of astronauts working in extreme space environments. Robots, like NASA's R5, could be used in future NASA missions either as precursor robots performing mission tasks before humans arrive or as human-assistive robots actively collaborating with the human crew.
«Read the rest of this article»