Topic: Earch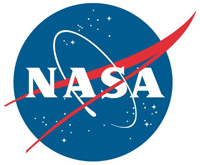 Washington, D.C. – NASA astronaut Christina Koch is set to return to Earth on Thursday, February 6th, 2020 after 328 days living and working aboard the International Space Station. Her mission is the longest single spaceflight by any woman, which is helping scientists gather data for future missions to the Moon and Mars.
Koch will return to Earth alongside ESA (European Space Agency) astronaut Luca Parmitano and Russian cosmonaut Alexander Skvortsov. She has been a crew member for three expeditions – 59, 60 and 61 – during her first spaceflight.
«Read the rest of this article»
Written by Dr. Tony Phillips
Science at NASA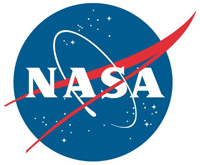 Washington, D.C. – An international team of astronomers has caught a star in the act of devouring one of its planets. BD+48 740, a red giant they observed using the 9.2-meter Hobby-Eberly Telescope at the McDonald Observatory in Texas, appears to have the fumes of a scorched planet in its atmosphere. This is consistent with a rocky world, recently destroyed.
Could the same thing happen to Earth?
Yes indeed, says Alex Wolszczan, a member of the research team from Penn State University: "A similar fate may await the inner planets in our solar system when the sun becomes a red giant some five billion years from now."
«Read the rest of this article»
Written by Beth Hagenauer, Public Affairs
NASA Dryden Flight Research Center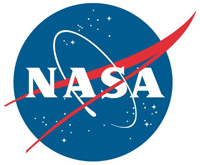 Edwards, CA – A NASA aircraft carrying a unique 3-D aerial radar developed by NASA's Jet Propulsion Laboratory, Pasadena, CA, has left California for a 10-day campaign to study active volcanoes in Alaska and Japan.
The modified NASA C-20A (G-III) aircraft, with JPL's Uninhabited Aerial Vehicle Synthetic Aperture Radar (UAVSAR) installed in a pod under its belly, departed NASA's Dryden Aircraft Operations Facility in Palmdale, CA, October 2nd, en route to Joint Base Lewis-McChord in Tacoma, WA.
«Read the rest of this article»
Written by Dr. Tony Phillips
Science at NASA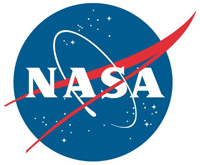 Washington, D.C. – Forty light years from Earth, a rocky world named "55 Cancri e" circles perilously close to a stellar inferno.  Completing one orbit in only 18 hours, the alien planet is 26 times closer to its parent star than Mercury is to the Sun. If Earth were in the same position, the soil beneath our feet would heat up to about 3200 F.  Researchers have long thought that 55 Cancri e must be a wasteland of parched rock.
Now they're thinking again.  New observations by NASA's Spitzer Space Telescope suggest that 55 Cancri e may be wetter and weirder than anyone imagined.
«Read the rest of this article»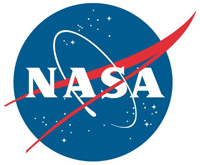 Washington, D.C. – Scientists using data from NASA's Wide-field Infrared Survey Explorer (WISE) have discovered six "Y dwarfs"– star-like bodies with temperatures as cool as the human body.
Astronomers hunted these dark orbs for more than a decade without success. When viewed with a visible-light telescope, they are nearly impossible to see. WISE's infrared vision allowed the telescope to finally spot the faint glow of a half dozen Y dwarfs relatively close to our sun, within a distance of about 40 light-years.
«Read the rest of this article»