Topic: Economy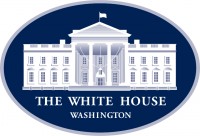 Washington, D.C. – "As the U.S. special representative for Iran, I receive complaints regularly about Voice of America's Persian service. Iranian viewers say its American taxpayer-funded programming often sounds more like the 'Voice of the mullahs' than the 'Voice of America,'" U.S. Special Representative for Iran Brian Hook writes in the New York Post.

"This is a priority for the Donald Trump administration, because supporting the Iranian people includes giving them access to independent and truthful reporting."
«Read the rest of this article»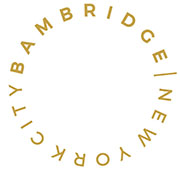 New York – Former Vice President Joe Biden, the presumptive Democratic nominee for president, plans to issue the biggest tax increase in years for small businesses report Bambridge Accountants New York.
The effect would be to hinder entrepreneurship and reduce the funds available for business growth.
Alistair Bambridge, partner at Bambridge Accountants New York, asks: "Is this really what is needed as the economy tries to recover? When we should be encouraging corporations to add to the workforce and drive the economy, these tax plans reduce the ability and incentives for businesses to invest and expand."
«Read the rest of this article»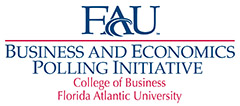 Boca Raton, FL – Presumptive Democratic nominee Joe Biden has pushed ahead of U.S. President Donald Trump in Florida, but Trump still is favored to win re-election, according to a statewide survey of registered Florida voters by the Florida Atlantic University Business and Economics Polling Initiative (FAU BEPI).
Biden polled at 53 percent to Trump's 47 percent, a reversal from the March survey, when Trump narrowly led Biden.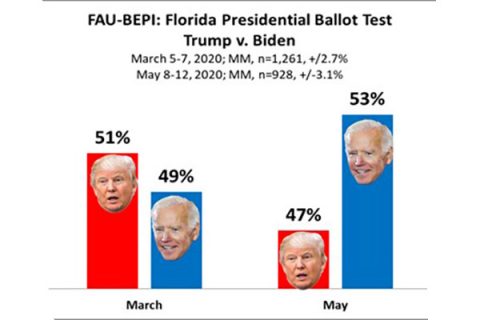 «Read the rest of this article»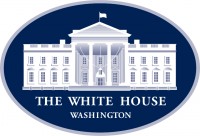 Washington, D.C. – PRESIDENT DONALD J. TRUMP: Hi, everybody. Please, sit down. Get things done. Nobody gets it done like we do.
Now, I don't know — are we letting the media in? Is the media here? I guess we have a limited media because of distancing. And some people think I did that on purpose. But we've been getting along with them reasonably well lately.
I just want to thank you all for coming back because you came back. This is a Republican group, largely, if not in all cases. You know, they look pretty Republican. I'm not sure about Devin. Let's just — you're a Republican, aren't you? (Laughter.) No, this is a very, very Republican group. And we appreciate you coming back. Hi, Debbie.
«Read the rest of this article»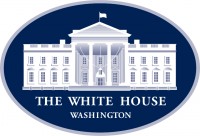 Washington, D.C. – Over the past weeks, Americans' efforts to slow COVID-19 Coronavirus's spread have helped flatten the curve. As a result of this action, the Bureau of Labor Statistics' (BLS) April Employment Situation report shows that nonfarm payroll employment fell by 20.5 million and the unemployment rate (U-3) jumped 10.3 percentage points to 14.7 percent.
Both of these monthly changes are the largest in the series' histories, as never before has the United States halted large portions of its economic activity.
«Read the rest of this article»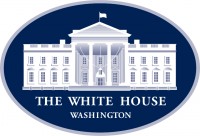 Washington, D.C. – With the Lincoln Memorial as a backdrop, President Donald Trump took questions from Americans for 2 hours last night as part of a Fox News Virtual Town Hall.

"We never had a more beautiful set than this," the President said.

Together, Americans are beating this COVID-19 Coronavirus. After months of slowing the spread of disease, our country is prepared for the next stage in this fight.
«Read the rest of this article»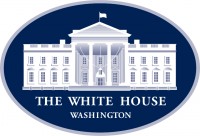 Washington, D.C. – On Thursday, April 20th, 2020, the Bureau of Economic Analysis (BEA) released its advance estimate of U.S. GDP for the first quarter of 2020.
BEA estimates that real GDP contracted 4.8 percent at an annual rate in the first quarter of 2020, the first decline in six years. In comparison, real GDP expanded 2.5 percent annually over the first three years of the Donald Trump Administration.
This release confirms that COVID-19's unprecedented adverse shock to the economy brought an end to the longest economic expansion in U.S. history.
«Read the rest of this article»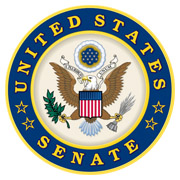 Washington, D.C. – More help is on the way for Tennesseans in the fight against COVID-19 Coronavirus. This week, Congress passed and President Donald Trump signed into law legislation to provide an additional $310 billion for the Paycheck Protection Program to continue to make loans to small businesses, $75 billion for hospitals, and $25 billion to strengthen COVID-19 testing.
With money made available in the CARES Act, the U.S. Department of Health and Human Services is sending an additional $3.2 million to the Tennessee Department of Health to help small, rural hospitals across Tennessee as we continue the fight against COVID-19 Coronavirus.
«Read the rest of this article»

Seattle, WA – Home sales slipped and the number of homes listed for sale plunged as the United States COVID-19 Coronavirus crisis turned into a national emergency in March, according to a new report from Redfin (www.redfin.com), the technology-powered real estate brokerage.
However, the U.S. median home sale price continued to increase, gaining 7.1% year over year and 3.3% month over month to $303,200.
«Read the rest of this article»
Nashville, TN – Today, Friday, April 24th, 2020, Tennessee Governor Bill Lee issued the first steps from the "Tennessee Pledge," the state's rollout of guidance and best practices for Tennessee businesses in 89 of the state's 95 counties to keep employees and customers safe during the ongoing COVID-19 Coronavirus pandemic.
«Read the rest of this article»