Topic: Economy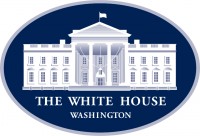 Washington, D.C. – On Labor Day, we recognize and celebrate the workers of our great Nation. The American workforce is the best in the world and, since day one of my Administration, I have been standing up for the American worker.
As recent global challenges have tested our mettle, the dedication of our workforce has once again proven that Americans' resolve will never be overcome. Today, we celebrate all workers, across every sector of our economy, whose efforts have never been more appreciated than in recent months.
«Read the rest of this article»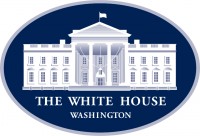 Washington, D.C. – Under President Donald Trump, America built the strongest economy the world has ever seen. The stock market broke records, the unemployment rate dropped to its lowest level in half a century, and income inequality fell as blue-collar jobs returned to our country.

Then, as a pandemic from China spread across the globe, President Trump made the difficult but necessary decision to shut the economy down to slow the spread of COVID-19 Coronavirus.
President Donald Trump: We are witnessing the fastest recovery in history!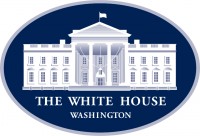 Ripon, WI – VICE PRESIDENT MIKE PENCE: Well, hello, Wisconsin! (Applause.) Thank you for that warm welcome. To Congressman Glenn Grothman, Congressman Bryan Steil, to state senators, members of the state legislature, honored guests, my fellow Americans: It is good to be here in Ripon, Wisconsin, the birthplace of the Republican Party. (Applause.) And it is great to be back in the Badger State with so many great Americans. (Applause.)
I thank you all for being here today. But allow me to begin by bringing greetings from another great fan of the Badger State. He's a man who loves the state of Wisconsin, he's been fighting to keep the promises that he made to the people of this state every day for the last three and a half years, and he was in this state just not too long ago. So allow me to bring greetings from the 45th President of the United States of America, President Donald Trump. (Applause.)
«Read the rest of this article»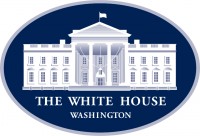 Washington, D.C. – "In a new bid to kickstart the economy and steer younger Americans to good jobs that don't require a $120,000 college degree, the Ad Council, Apple, the White House and other sponsors today are unveiling a new campaign urging potential job-seekers to 'find something new,'" Paul Bedard writes in the Washington Examiner.

"Jobs are changing—and the COVID-19 Coronavirus has accelerated the pace," says Ivanka Trump, who is co-chair of the White House's American Workforce Policy Advisory Board.
«Read the rest of this article»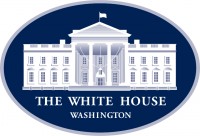 Malvern, PA – VICE PRESIDENT MIKE PENCE: Well, Gene, thank you. And I want to thank the Pennsylvania Chamber of Business and Industry for bringing together so many great business leaders.
It's wonderful to be back in Pennsylvania at a time when we are opening up America again and opening up America's schools very soon. So, thank you all for coming. I'm looking forward to hearing your reports on the progress you're making.
«Read the rest of this article»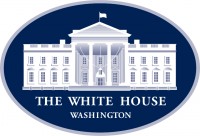 Washington, D.C. – PRESIDENT DONALD TRUMP: Well, thank you very much. It's an honor to be with everybody, and very importantly, we're at the White House, and there's no place like the White House. And for those of you that this is the first time, I know exactly what you're thinking, because I was here a first time, and it was still something I'll never forget.
So it's great to have you. And our First Lady and I are pleased to welcome everybody to this wonderful place and discuss the vital importance of safety and reopening America's schools. We want to reopen the schools. Everybody wants it. The moms want it, the dads want it, the kids want it. It's time to do it.
«Read the rest of this article»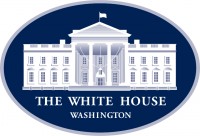 Washington, D.C. – "The economy has added around 7.3 million jobs in the past two months. The increase in the ranks of employed workers shows that companies ramped up hiring as the economy reopened and consumers came back to stores, restaurants, and other businesses that had been shuttered," John Carney writes for Breitbart.

"The Donald Trump administration's aid programs appear to be working."
«Read the rest of this article»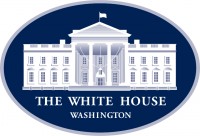 Washington, D.C. – "As the economy gets back to where it was, with record low unemployment for African Americans, Hispanics, women and the disabled, and with more rapid increases in non-supervisory pay, Americans deserve to be hopeful and eager to get back to their pre-pandemic routines," Commerce Secretary Wilbur Ross writes in The Kansas City Star.

"While we focus on improving the economic growth of our nation, all Americans from coast to coast will be able to enjoy the economic benefits of which the United States of America is capable."
«Read the rest of this article»
Nashville, TN – Tennessee Governor Bill Lee's Economic Recovery Group (ERG) has developed the TN Strong Mask Movement, partnering with more than 30 flagship brands to distribute close to 300,000 free or low-cost cloth face coverings, at a projected value of more than $3 million, across the state.
«Read the rest of this article»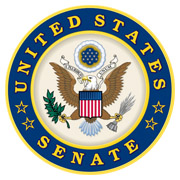 Washington, D.C. – The COVID-19 Coronavirus pandemic has revealed China's ability to wreak havoc on the global economy and cut off our access to essential supplies.
The Chinese Communist Party's malicious actions should come as no surprise. Decades of failed engagement, Western investment and unfair trade tactics built China into an industrial behemoth, giving the CCP control over the world's supply of pharmaceuticals, medical equipment and other basic goods.
«Read the rest of this article»