Topic: Exhibit
Written by Preston Dyches
NASA's Jet Propulsion Laboratory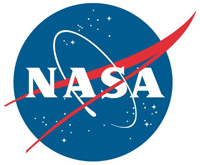 Pasadena, CA – A new exhibit steeped in the cinematic world of "The Avengers" provides a super-powered dose of science and technology from NASA. The unique, interactive educational display premiered at Discovery Times Square in New York City on May 30th, 2014, for a six-month engagement.
Marvel's Avengers S.T.A.T.I.O.N. — an acronym for Scientific Training and Tactical Intelligence Operative Network — is an immersive experience in which visitors can explore the fictional superhero universe.
«Read the rest of this article»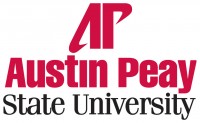 Clarksville, TN – Before going inside the Austin Peay State University Music/Mass Communication Building for a class or performance, bring a smartphone.
And have a QR code reader app installed on the phone to view and hear the new Time Magazine Person of the Year exhibit, every issue ever produced on the distinction beginning with the 1927 cover.
«Read the rest of this article»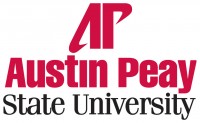 Clarksville, TN – Telling stories about our environment, whether derived from myth or direct observation, is part of the human condition. During the month of April, the Framemaker Gallery at 705 North Second Street will explore the ancient tradition with "Stories About Place + Self" — a selection of broadsides printed by visual art and creative writing students from Austin Peay State University. «Read the rest of this article»
Through January 10th, 2012 1:00pm

Clarksville, TN – At the Custom's House Museum, the Orgain Gallery will house the photography of Anthony Scarlati from now until January 10th. Scarlati's photographs in Sacred Access are at once intimate and larger-than-life.
Anthony's iconic portraits of famous musicians bring the viewer into a beautiful and almost voyeuristic moment. «Read the rest of this article»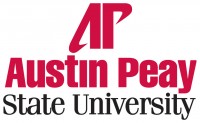 Clarksville, TN – The image is hauntingly beautiful. Two old, weathered lawn chairs sit unused in a backyard. The black-and-white photograph speaks to the temporal nature of life, while also suggesting how photographer Susan Bryant, an Austin Peay State University professor of art, views the world.
"I'm drawn to subjects that are beautiful and that lend themselves to metaphor: the grace of a particular hand gesture, a lock of braided hair, a stack of suitcases," she said.
«Read the rest of this article»


Clarksville, TN – Animals have come to the Customs House Museum – but have no fear. These critters won't bite. They are part of Call of the Wild, a hunting exhibit that just recently opened. Along with deer, ducks, and a wolf, (among others), patrons will enjoy getting up close to some of the more "exotic" species found within the Crouch Gallery.
«Read the rest of this article»