Topic: Franklin Police Department
Franklin, TN – The Bureau of Alcohol, Tobacco, Firearms, and Explosives in conjunction with the Franklin Police Department and the National Shooting Sports Foundation (NSSF), the trade association for the firearms industry, are offering a reward for information leading to the arrest and conviction for those responsible for the theft of firearms from Franklin Gun Shop, a federal firearm licensee (FFL).
On January 28th, 2021, Franklin Gun Shop FFL, 1214 Lakeview Drive, Franklin, Tennessee, was burglarized where approximately 41 firearms were reported stolen to the Franklin Police Department.
«Read the rest of this article»

Clarksville, TN – Detective Channing Bartel with the Clarksville Police Department is trying to identify suspects involved in a Clarksville Hotel Robbery and is requesting public assistance.
On Saturday, January 7th, 2017 at 3:52am, a robbery occurred at the Best Western Inn on 275 Alfred Thun Road. One of the three male suspects had a knife.
«Read the rest of this article»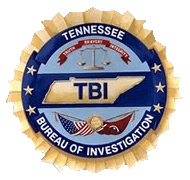 Nashville, TN – The Tennessee Bureau of Investigation (TBI) has a new addition to its 'Top 10 Most Wanted' list, Mitchell Hunter Oakes.
Oakes, DOB 6-5-75, is wanted by the Franklin Police Department, the TBI, and the Bureau of Alcohol, Tobacco, Firearms, and Explosives to face a charge of Attempted First Degree Murder in connection to an incident Saturday morning, in which Oaks allegedly went to a Franklin, Tennessee nursing home and placed an active explosive device inside an employee's vehicle. Authorities subsequently diffused the device.
«Read the rest of this article»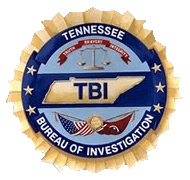 Nashville, TN – Special Agents in the Tennessee Bureau of Investigation's Human Trafficking Unit, working alongside local and federal partners, have arrested and charged a Nashville man accused of trafficking a 12-year-old from Texas for the purposes of commercial sex.
On Friday evening, the TBI received information from the U.S. Marshals Service about the possible whereabouts of a Texas child reported missing a month ago.
«Read the rest of this article»

Tennessee – Super Bowl weekend is an exciting time for people to come together and celebrate. As those celebrations take place, partners across the state are reminding Tennesseans to plan ahead and designate sober drivers.
The Tennessee Department of Transportation, the Governor's Highway Safety Office, the Franklin Police Department and the Tennessee Highway Patrol joined the Tennessee Titans today to share a unified message: Fans Don't Let Fans Drive Drunk this Super Bowl Sunday. «Read the rest of this article»
This past Saturday I had the honor of participating in Soldier Ride Nashville 2009. After a week that saw flooding of many areas in the Southeast including Nashville, approximately 20 Night Stalkers linked up at the Park and Ride just off Exit 11 ready to participate as part of "Team Tre" in honor of our Fallen Comrade MSG Tre Ponder.  It was an early morning, not an uncommon time for the men of that group (I can't speak for the young lady in attendance).  It was also a wet morning, but nothing like what awaited us as we departed for Nashville.
As our convoy departed Clarksville heading East down I-24, the rain slowly intensified.  By the time we reached Edwin Warner Park, we were met with a steady rain that showed no signs of stopping.  My first thought was that our participation in the Soldier Ride was going to be cut short due to the rain,  which would be disappointing to say the least.  As we staged our bikes and gear in a dry spot under a nearby pavilion, the vehicles just kept coming.  Walking to the registration area I quickly realized that we were not alone;  the rain had not dampened the spirits of the hundreds who turned out to ride with some of our Wounded Heroes. «Read the rest of this article»