Topic: Freezing
National Weather Service (NWS)
Nashville, TN – The National Weather Service reports isolated light snow showers across Clarksville-Montgomery County and northern portions of Middle
Tennessee are expected late this evening through overnight hours.
Snowfall accumulations could approach one quarter of an inch for locations north of I-40 and west of I-65. Caution on area roadways advised.
Cold weather will be in place today, but it will become even colder by Wednesday as a strong arctic cold front moves through the area late tonight.
«Read the rest of this article»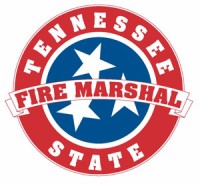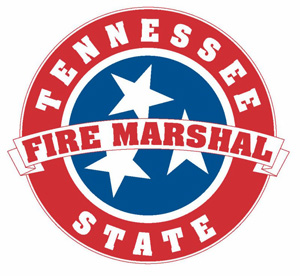 Nashville, TN – As temperatures plunge this winter, fire sprinkler systems become vulnerable to freeze-ups just like all water-filled pipes.
The Tennessee State Fire Marshal's Office is urging home and business owners to take a few preventative maintenance steps now in order to keep buildings safe from fire during the winter months and help owners avoid costly repairs down the road.
"Forecasters predict temperatures will drop below average this winter across the south and southeastern portions of the U.S," said State Fire Marshal and Commerce & Insurance Commissioner Julie Mix McPeak. "Fire sprinkler users should take precautions ahead of the season's coldest weather to ensure they have peace of mind throughout winter." «Read the rest of this article»

Montgomery County, TN – Clarksville-Montgomery County Schools (CMCSS) will not be in session on Wednesday, January 8th due to numerous mechanical failures throughout the system caused by the single degree temperatures on Monday night and Tuesday. «Read the rest of this article»
Nashville, TN – The American Red Cross is helping people impacted by the frigid cold air covering two-thirds of the country, and offers steps people can take to stay safe during this dangerous weather.
"Our volunteers remain on stand-by to respond if there is a significant, unforeseen, emergency incident or event that displaces individuals from their normal place of dwelling which would cause us to open an emergency shelter," said David Kitchen, Regional Disaster Program Officer. "We have been closely monitoring the weather system for the past several days and as soon as we realized that the flash freeze had the potential to strand motorists as well as to cause life-threatening situations, we immediately began activating our disaster action plan." «Read the rest of this article»
Winter squash are abundant this time of year and the great thing about them, they will keep til next spring! That's why they are called winter squash, they keep over the winter.  Our winter squash are just now coming in.  We have Butternut and Cushaw (sometimes spelled Kushaw) squash this year.
I use a lot of Butternut Squash throughout the year, but especially in the fall and winter, I prepare soups and casseroles with winter squash. Since soups and casseroles often require the squash to be cooked and pureed, later on in this article I offer you instructions for doing just that. «Read the rest of this article»
Winter-Related Damage Causes Over A Billion Dollars In Losses Each Year
New York, NY – Many winter-related disasters can be prevented if you take a few simple steps to protect your home from freezing temperatures, snow and wind. With the weather still mild, autumn is the perfect time to winter-proof your home, according to the Insurance Information Institute (I.I.I.).
"Standard homeowners policies cover winter-related disasters such as burst pipes, ice dams, and wind damage caused by weight of ice or snow, as well as fire-related losses," said Jeanne M. Salvatore, senior vice president and consumer spokesperson for the I.I.I. "Coverage for flooding is available from the National Flood Insurance Program and from some private insurance companies. Winter-related damage to cars is generally covered under the comprehensive portion of an auto insurance policy." «Read the rest of this article»
September is National Fruits & Veggies-More Matters Month

Nashville – The Department of Health is offering tips to help home cooks include the bountiful variety of fruits and vegetables in their meals while making the most of their food budget as part of the observance of National Fruits & Veggies – More Matters Month.
"It is imperative that all Tennesseans have ready access to fresh fruits and vegetables so the right food choice can be the easy choice," said Health Commissioner Susan R. Cooper, MSN, RN. "Careful spending doesn't mean you have to eat less healthy foods. Eating fruits and vegetables is a sound investment in long-term health, and can be a very inexpensive part of a healthy lifestyle."
«Read the rest of this article»