Topic: Grains
American Heart Association
Washington, D.C. – The American Heart Association issued the following statement in response to the final rule on school nutrition standards issued this month by the U.S. Department of Agriculture (USDA).
The rule eliminates the final sodium target, decreases the amount of whole grains, and allows 1 percent flavored milk in school meals.
«Read the rest of this article»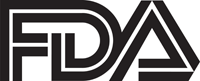 Washington, D.C. – Celiac disease is a serious health issue that can lead to critical complications if not treated.
While there is no cure for celiac disease (CD), there is one way to manage it – following a gluten-free diet. The only choice for the up to three million Americans living with CD is to adhere strictly to a gluten-free diet, avoiding proteins that occur naturally in wheat, rye, barley and cross-bred hybrids of these grains.
«Read the rest of this article»
Nashville, TN – A diet low in grains, beans and certain vegetables — combined with "anti-aging" supplements — improved blood vessel function, in a study presented at the American Heart Association's Arteriosclerosis, Thrombosis and Vascular Biology 2013 Scientific Sessions.
The blood vessel abnormality, or endothelial dysfunction, occurs when cells lining the interior wall of blood vessels malfunction. It's a serious condition that's often one of the first signs of heart disease. «Read the rest of this article»

Nashville, TN – An assessment on grain sold in Tennessee will be reactivated effective March 1st at a rate of 1 cent per bushel on soybeans and a half cent per bushel on all other grains announced the Tennessee Department of Agriculture. The assessment is being reactivated in response to recent changes in state law.
The purpose of the assessment is to increase the balance of the Tennessee Grain Indemnity Fund, which was established in 1989 to provide financial protection for grain producers against the failure of grain dealers and warehouses. State law governing the fund was amended in 2011 to increase the minimum balance from $3 million to $10 million. «Read the rest of this article»
The benefits of eating right were in addition to those from taking preventive drugs, even in countries with varying economic levels.
Dallas, TX – If you have cardiovascular disease , a heart-healthy diet may help protect you from recurrent heart attacks and strokes, according to new research in the American Heart Association journal Circulation.
"At times, patients don't think they need to follow a healthy diet since their medications have already lowered their blood pressure and cholesterol — that is wrong," said Mahshid Dehghan, Ph.D., study author and a nutritionist at the Population Health Research Institute, McMaster University in Hamilton, Ontario, Canada. "Dietary modification has benefits in addition to those seen with aspirin, angiotensin modulators, lipid-lowering agents and beta blockers."
«Read the rest of this article»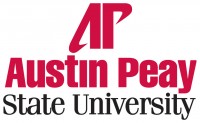 Clarksville, TN – Last year, Connie Sanders, director of the Austin Peay State University Child Learning Center, became concerned about the preschool-aged children under her care. Many of them brought sack lunches with junk food and sugary treats, and she knew they weren't getting enough exercise at home.
Obesity and diabetes loomed in their future, so Sanders and her staff decided to do something before it was too late. «Read the rest of this article»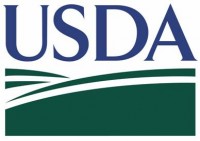 Washington, D.C. – First Lady Michelle Obama and Agriculture Secretary Tom Vilsack today unveiled the federal government's new food icon, MyPlate, to serve as a reminder to help consumers make healthier food choices. MyPlate is a new generation icon with the intent to prompt consumers to think about building a healthy plate at meal times and to seek more information to help them do that by going to www.ChooseMyPlate.gov.
The new MyPlate icon emphasizes the fruit, vegetable, grains, protein and dairy food groups.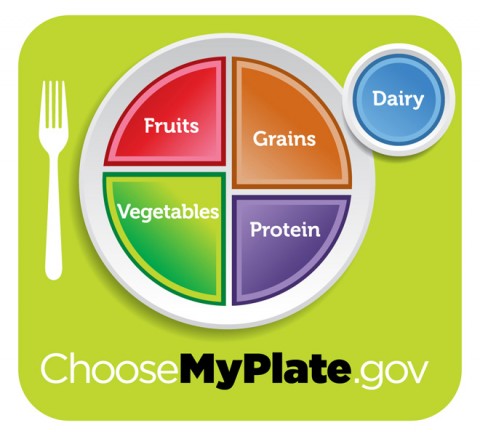 «Read the rest of this article»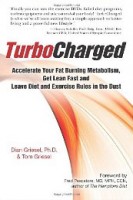 New York, NY – Most of us think of our bone structure as a solid, static mass that is hard and unchanging. The fact is our skeletal structure is replaced approximately every ten years. 
Our bones are dynamic, living tissue that consists of about 25% water, 25% protein and approximately 50% mineral salts including calcium, phosphorus, magnesium, sodium and potassium. Since bone remains are regularly found that are thousands of years old, why are we witnessing a rise in bone deterioration? Osteoporosis is apparently a new disease.   «Read the rest of this article»
When I first saw the new food pyramid, I was flummoxed. What made whoever designed this pyramid of descending rays of color think that this was an easily understood chart!
The old food pyramid had different sections with individual foods in each that equaled the number of foods in that category you should eat each day. For instance, if you needed five vegetables, it showed five different colorful vegetables in that area of the chart.
The new chart has foods at the bottom of each colorful ray. What does this mean? «Read the rest of this article»