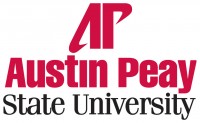 Clarksville, TN – Last year, Connie Sanders, director of the Austin Peay State University Child Learning Center, became concerned about the preschool-aged children under her care. Many of them brought sack lunches with junk food and sugary treats, and she knew they weren't getting enough exercise at home.

Obesity and diabetes loomed in their future, so Sanders and her staff decided to do something before it was too late.

"We completely revamped our menus," she said. "We don't serve sugar at all. We serve fresh fruits as often as we can. We also do more than 30 minutes of physical activity with the children every day, in addition to the time we spend outside."

These changes, along with APSU's decision to go smoke-free, caught the attention of Tennessee Governor Bill Haslam, and on January 4th, he named the Child Learning Center a Gold Sneaker Facility. The CLC is one of only seven child care centers in Montgomery County to receive this designation.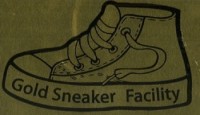 The state's Gold Sneaker Initiative was developed to enhance policies related to health and wellness within licensed child care facilities across Tennessee. The main criteria for the award include providing healthy food options, physical activities and keeping children away from tobacco smoke.

"We want to make sure children aren't obese." Sanders said. "We're also fighting children's diabetes and lung disease."

The children enrolled at the CLC are required to bring a lunch each day with a fruit, a vegetable, a grain and a protein. Later, if they're not outside playing, they watch and participate in an aerobic video led by adults dressed as zoo animals.

"They love the exercises," Sanders said. "Their parents go to school all day, or work all day, and when they come home, they're too tired. Or they have to study for an exam. They don't have time in their busy schedule to do outdoor activities with their children every day."

As part of the Gold Sneaker Facility award, the CLC received $200.00 worth of merchandise from the Governor's Office. The merchandise includes games, posters and other items that promote wellness in youngsters.

The CLC, located in the Sexton building on campus, serves children from 2 ½ to 5 years in age, along with afterschool care for children up to the age of 8. For more information on the center or its Gold Sneaker Facility designation, contact Sanders at 931.221.6234.



Sections
Education
Topics
APSU, APSU Child Learning Center, Austin Peay State University, Bill Haslam, Clarksville TN, Connie Sanders, diabetes, Fruits, Grains, Montgomery County, Obesity, Tennessee, Tennessee Governor, vegetables