"BWC 5 Act" advances to the House Senate Floor and Motorcycle safety study bill passes House"
This is the next in a series of updates regarding legislation filed by State Representative Joe Pitts (D-Clarksville) for the second session of the 107th General Assembly.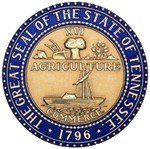 Clarksville, TN – Legislation that would dramatically change the state employment system is currently under discussion in the House of Representatives.  The Governor's proposal, entitled the "Tennessee Excellence Accountability and Management (TEAM) Act," would change the hiring and promotion system for state employees.
The biggest concern about the bill is the possible elimination of the interview and hiring preferences given to military veterans and spouses of deceased and disabled veterans.  Currently, a job applicant interviews for a position and based on a variety of measures and preference points, the state decides whom to hire. A veteran and spouse of a deceased or disabled veteran would be given preference during this process.  Tennessee Governor Bill Haslam's new proposal eliminates or severely curtails this system.
"The unemployment rate for men and women returning from multiple deployments caused by two wars is approaching 30 percent, according to some estimates," Pitts said. "In a state with Fort Campbell as the premier projection platform for our United States military, and with more than 400,000 veterans, the Governor's proposal that would affect veterans' preference is troubling and needs more discussion."
Equally disconcerting is any system that would have the perception of returning us to the days of political patronage, which ran amok prior to the current civil service system and its safeguards now in place.  Our state employees are the ones serving the public daily by patrolling our highways, intervening in child abuse cases, answering the phone when a business owner or citizen has a problem about taxes or services, or just as importantly, keeping our state parks clean and operating. These men and women deserve a work environment free of interference from politics.  "In its current form, I simply cannot support this legislation," said Pitts.
New:  House Bill 2729/Senate Bill 2529, sponsored by Rep. Joe Pitts and Tennessee State Senator Tim Barnes requires the Department of Safety to review current safety standards, compile statistics relative to motorcycle crashes, identify the patterns and trends of crashes, and the impact of crashes and report back to the legislature by October 1st, 2012.  "This information will be used to determine if additional safety requirements are needed for motorcycle operators under the age of 18. This idea was brought to us by Appleton Harley Davidson dealership in Clarksville, TN," Pitts said.  The legislation passed the House floor on Thursday with a vote of 95 ayes and 1 no.  It will be heard in the Senate soon.
Update:  Unemployment Compensation for Trailing Military Spouses.  House Bill 984/Senate Bill 884 which would allow spouses of military members who leave employment due to military reassignment to qualify for unemployment benefits cleared its first hurdle in the House on Wednesday and will be heard in the House Consumer & Employee Affairs Full committee next Tuesday, February 28th.  "The Senate passed the legislation 33-0 and I am extremely hopeful it will be passed in the House unanimously," Pitts said.
Update:  Special license plate for honorably discharged Iraqi and Afghanistan veterans. House Bill 3214/Senate Bill 2955 also cleared its first hurdle and is scheduled for the Transportation Full Committee on February 28th.  This legislation was amended to include creating a new license plate called "Operation New Dawn" and will update the special license plate for honorably discharged Iraqi and Afghanistan veterans to show both the United States and the Republic of Iraq and Afghanistan flags.  Special thanks to Rep. Richard Montgomery (R-Sevierville) for his help and support with this legislation.
Update – House Bill 2171/Senate Bill 2125, designating a segment of S.R. 374 "Officers David Scott and Yamil Baez-Santiago Memorial Parkway" was transmitted to the Governor for his signature on February 16th.  A special ceremony for the naming of the highway section will be held in the summer of 2012, to coincide with the 10th anniversary of their untimely deaths.
Update: BWC 5 Act advances.  House Bill 2734/Senate Bill 2357, known as the BWC 5 Act, made great progress in the House as well as the Senate this week and is scheduled for final vote in both the House and Senate on Monday evening, February 27th.  Eddie and Chris Watson, Kathryn (Katy) Over's parents as well as Brenda Over, mother of Jon Over will be present on Monday evening for both floor votes.  This bill would require a statement be printed in lease or rental agreements for all rented recreational vehicles (RV) that the carbon monoxide detector has been checked and is in working order.  Bill Langford, Director of the Bikers Who Care, stated "on September 18th we lost 5 close friends and family members because of carbon monoxide poisoning due to faulty or lack of detectors."  I want to thank the family members of these victims for fighting for this bill and hope their lives were not lost in vain and maybe this new law will save lives ," Lankford said.  Mr. Langford is also planning on attending both floor votes.
Update:  Child Support collection effort.  House Bill 2744/Senate Bill 2569 that would allow Child Support offices in Tennessee to attach or place a lien on Criminal Injuries Compensation Funds awards for recovery of back child support passed the House yesterday 95-0 and is scheduled to be heard in the Senate Judiciary Committee February 28th.
Reminder:  The Tennessee General Assembly is still under heightened computer security so if you do not get a response from your email to me, please call my office at 1.800.449.8366, ext. 12043.
For more information about these bills or other concerns about the state government, please contact our office at 615.741.2043 or email .