Topic: Veterans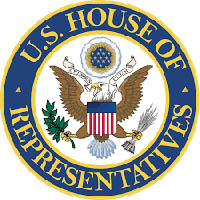 Clarksville, TN – On Tuesday, January 21st, 2020, U.S. Representative Mark Green will host a Veterans Town Hall from 5:00pm – 6:00pm CT at the William O. Beach Civic Hall in Clarksville.
"I am honored to host this important Veterans Town Hall. Each time I speak with our veterans I'm reminded of the reasons I came to Washington," said Representative Mark Green.
«Read the rest of this article»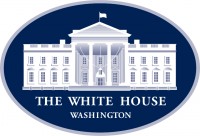 Washington, D.C. – Promoting economic prosperity for all, President Trump's pro-growth policies have led to an economic boom that is lifting up Americans of all backgrounds.
Since President Trump's election, more than 7 million jobs have been added to the economy.
For the first time on record there are more job openings than unemployed Americans.
«Read the rest of this article»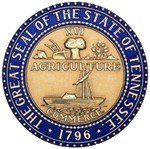 Nashville, TN – Tennessee State Senator Bill Powers (R-Clarksville) will serve as a member of the Veterans' Caucus in the Tennessee General Assembly. The Caucus advocates for issues of importance to veterans.
The announcement was made in Nashville on Friday as lawmakers get ready to convene the 2020 legislative session January 14th, 2020.
"We need to be proactive on all matters that concern our veterans," said Senator Powers.
«Read the rest of this article»

Nashville, TN – Hankook Tire strengthened its commitment to mobility for veterans nationwide through its continued support for DAV (Disabled American Veterans) in 2019.
This year, Hankook partnered with local tire dealers across the country to host 12 DAV Mobile Service Office (MSO) stops, which provide free services to veterans and their families. In the fifth year of the partnership, Hankook celebrates helping more than 1,000 veterans.
«Read the rest of this article»

Nashville, TN – The Tennessee Higher Education Commission (THEC) has announced grant awards for nine higher education projects through the state's Veteran Reconnect program, developed to assist veterans and service members attain college degrees and workforce training.
«Read the rest of this article»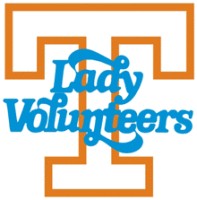 Knoxville, TN – Five players scored in double figures, as No. 23 Tennessee Lady Vols Basketball team topped Stetson, 73-46, at Thompson-Boling Arena on Tuesday night to improve to 5-0 on the year.
The Lady Vols opened with five straight wins for the third season in a row, and they gave head coach Kellie Harper the first 5-0 start of her career.

Junior Rennia Davis and freshman Jordan Horston led Tennessee in scoring with 15 and 14 points, respectively. Sophomore Rae Burrell notched her first career double-double with 10 points and 11 rebounds, while sophomore Jazmine Massengill pitched in 12 points and junior Kasiyahna Kushkituah tallied 11.
«Read the rest of this article»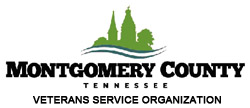 Clarksville, TN – Clarksville's 2019 Veterans Day Parade was even bigger than usual as it was merged with the Austin Peay State University (APSU) annual Homecoming Parade, an occurrence that happens once every five years.
Thousands, who gathered on the streets of Downtown Clarksville Saturday morning to celebrate, were treated to approximately 150 parade entries, ranging from APSU's Homecoming Court to Veterans groups, First Responders, marching band and more.
«Read the rest of this article»
Nashville, TN – In observation of Veterans Day 2019, Tennessee Democratic Party Chair Mary Mancini released the following statement honoring Tennessee veterans and thanking members of the newly formed TNDP Veterans & Military Families Caucus:
"Tennessee is home to almost 500,000 veterans and today, the Tennessee Democratic Party, working with our newly formed Veterans and Military Families Caucus, call on every Tennessean to remember the sacrifices made by our armed forces and their families.
«Read the rest of this article»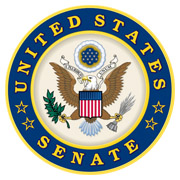 Washington, D.C. – Ahead of Veterans Day, Senator Marsha Blackburn (R-Tenn.) made the following remarks in honor of those who have served in the United States Military. Senator Blackburn also highlighted the need to improve veterans' care and increase veteran suicide prevention efforts.
Remarks As Prepared: This weekend, America will pause and give thanks for our veterans.
These brave men and women woke up every day in the most dangerous places on Earth, to do a job that would bring even the strongest of us to our knees.
«Read the rest of this article»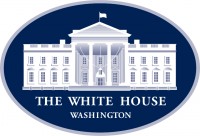 Washington, D.C. – On November 11th, Americans commemorate the service, sacrifice, and immeasurable contributions of our Nation's veterans who have proudly worn our country's uniform to defend and preserve our precious liberty. As we celebrate Veterans Day, we pause to recognize the brave men and women who have fearlessly and faithfully worked to defend the United States and our freedom.
Their devotion to duty and patriotism deserves the respect and admiration of our grateful Nation each and every day. We are forever thankful for the many heroes among us who have bravely fought around the world to protect us all.
«Read the rest of this article»