Topic: Veterans
Senators' bipartisan oversight bill would increase transparency and accountability over critical information technology projects at VA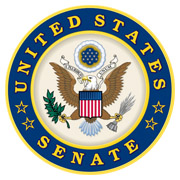 Washington, D.C. – The Senate unanimously passed U.S. Senators Jon Tester (D-Mont.) and Marsha Blackburn's (R-Tenn.) bipartisan bill to improve the management and execution of information technology (IT) programs and projects at the U.S. Department of Veterans Affairs (VA). The bill now heads to the House for consideration.
The Senators' Department of Veterans Affairs IT Reform Act would bring more accountability and oversight to the office within VA charged with delivering IT projects critical to providing care and benefits to millions of veterans and their families across the country.
«Read the rest of this article»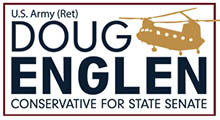 Clarksville, TN – The recent attacks by Senator Bill Powers and/or his supporters that the service of our nation's finest is diminished based on the political opinions of their commanders is disrespectful to all of our veterans and service members.
The unpatriotic nature of the remarks in support of one who never served a day in uniform is alarming.
«Read the rest of this article»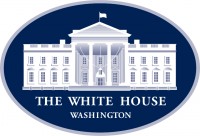 Washington, D.C. – For six years, Terry Sharpe—or the "Walking Marine," as he's known—has completed seven 300-mile walks to raise awareness for veteran suicide.

Today, 69-year-old Sharpe completed his eighth and final walk, arriving in Washington all the way from Summerfield, North Carolina. He was joined by Second Lady Karen Pence at the Washington Monument, and the pair crossed the finish line on the South Lawn of the White House, where Sharpe was greeted by President Donald Trump.
«Read the rest of this article»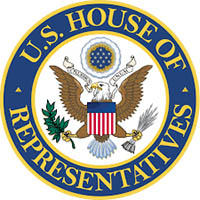 Washington, D.C. – On Monday, July 13th, 2020, Representative Mark Green (R-TN) and Representative Stephen Lynch (D-MA), Chairman of the House Oversight National Security Subcommittee, introduced their bipartisan K2 Veterans Toxic Exposure Accountability Act of 2020 as a floor amendment to the Fiscal Year 2021 National Defense Authorization Act (NDAA).
The bill directs the U.S. Department of Defense (DOD) and the U.S. Department of Veterans Affairs (VA) to study the hazards that American service members were exposed to while deployed to K2, a former Soviet Air Base in Uzbekistan, and address the health conditions that may have been caused by these exposures.
«Read the rest of this article»

Clarksville, TN – The Steven A. Cohen Military Family Clinic at Centerstone is calling all veteran and military family member artists to be a part of its 2nd Annual Cohen Clinic at Centerstone Community Art Show.
The clinic, which provides accessible mental health care to Veterans and their loved ones officially opened its doors in Clarksville, Tennessee two years ago.
«Read the rest of this article»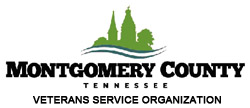 Montgomery County, TN – On Monday, July 6th, 2020, the Montgomery County Veterans Service Organization (VSO) celebrated the opening of their new office space with a ribbon-cutting at Veterans Plaza.
"When I began this job, Mayor Durrett gave me two directives. One was for the VSO to have greater visibility in the community and the other was to reduce the amount of time it took to serve our veterans," said stated Montgomery County VSO Director Andrew Kester.
«Read the rest of this article»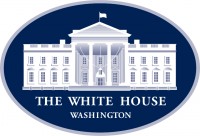 Washington, D.C. – More than 6,000 veterans die by suicide each year, taking their own lives at a rate one-and-a-half times that of other Americans. Female veterans are at an even higher risk, with a suicide rate of more than twice that of other Americans.

From 2005 to 2016, the veteran suicide rate rose by an alarming 26 percent. In the past, these heroes were too often overlooked by our leaders, who sent our troops to fight in foreign lands without taking care of them once they returned home.
«Read the rest of this article»
Clarksville, TN – Because of the COVID-19 Coronavirus pandemic and the need for continued social distancing, the local Clarksville-Montgomery County Memorial Day Ceremony and many other events across the country, including the 2020 National Memorial Day Parade in Washington, D.C., have been canceled.
«Read the rest of this article»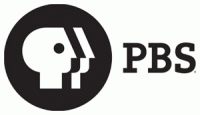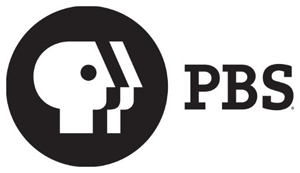 Washington, D.C. – Tony Award-winner Joe Mantegna and Emmy Award-winner Gary Sinise will co-host a special presentation of the National Memorial Day Concert with new performances and tributes filmed around the country and featuring some of the most iconic and powerful segments from past concerts highlighting stories of generations of ordinary Americans who stepped forward and served our country with extraordinary valor in its most challenging times. Woven throughout the program will be messages from prominent guest artists with words of thanks and support for those who have served and sacrificed for our nation.
«Read the rest of this article»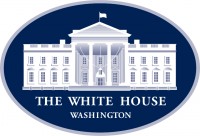 Washington, D.C. – PRESIDENT DONALD TRUMP: Thank you very much. And we really — you're my friends and you've been supporting me right from the beginning. I appreciate that you're here. And we're here for you. And I told you, when you want to come back with your 600,000, we're ready to take you.
But you're going to give us a little display on those beautiful bikes. And you're going to be — I've never seen anyone do that actually. You must have special privileges. I've never seen anybody ride through here.
«Read the rest of this article»