Topic: Afghanistan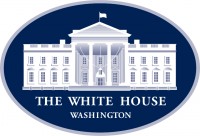 Bagram, Afghanistan – PRESIDENT TRUMP: Well, thank you very much. (Applause.) That was great. And we just had a nice Thanksgiving dinner. I thought I was going to be having it someplace else, and Senator Barrasso is a great friend of mine, and he said, "That'll be great if we did it." I said, "You come with me, John." And he came with me. John, thank you very much. Great friend of ours. He's a great senator and a great man. (Applause.)
And I want to thank General Milley. Special warrior. He's a special warrior. And I want to congratulate you also because I just saw some numbers that are incredible. ISIS — you're wiping them out left and right. There's almost nothing left in this area. (Applause.) You're not going to be lonely. And al-Qaeda, the same thing. And tremendous progress.
«Read the rest of this article»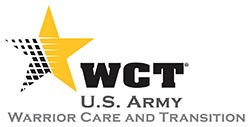 Fort Bragg, NC – Representing Team Army and competing at the 2019 Department of Defense Warrior Games in Tampa, Florida in June was the highlight of all Sgt. 1st Class Ian Crawley's hard work. Now, the Soldier from the Warrior Transition Battalion, Fort Campbell, Kentucky wants another shot.
"Honestly I feel like I have unfinished business [at the DoD Warrior Games]. I'm trying to improve on what got me there before," said Crawley who is participating in the Adaptive Reconditioning Camp at Fort Bragg, North Carolina this week.
«Read the rest of this article»
Dallas, TX – According to new research published in Stroke, a journal of the American Stroke Association, a division of the American Heart Association, Young adults who suffer from post traumatic stress disorder (PTSD) may be more likely to experience a transient ischemic attack (TIA) or major stroke event by middle age, raising the risk as much as other better-known risk factors.
«Read the rest of this article»
Clarksville, TN – A local suicide prevention summit will feature a "lived-experience" panel discussion led by two people whose lives have been touched by suicide.
Bryan Flanery, an U.S. Army Veteran who was injured in combat in Afghanistan and who survived a suicide attempt, and Cynthia Johnson, an author and hospice coordinator who endured the tragedy of losing her son to suicide, will share their stories.
«Read the rest of this article»
Clarksville, TN – An impressive lineup of speakers with deep experience in health care delivery to service members and veterans will gather in Clarksville next month for a community-focused suicide prevention summit.
«Read the rest of this article»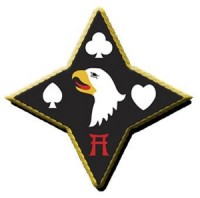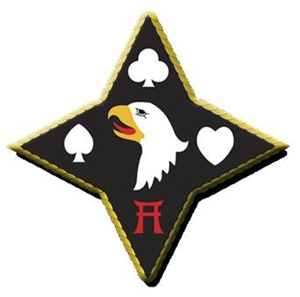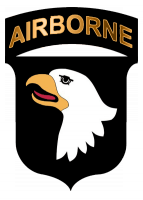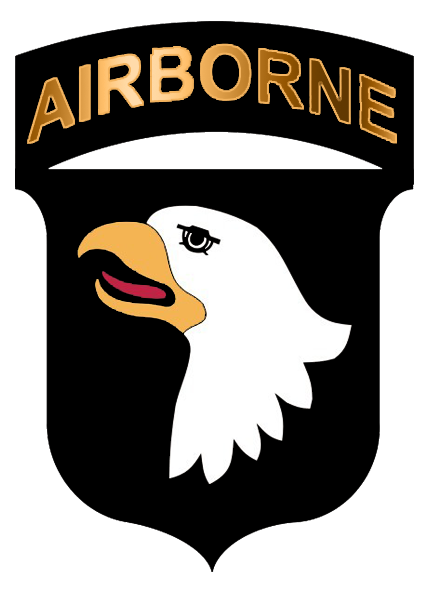 Fort Campbell, KY – On Thursday, August 29th, 2019, Soldiers assigned to 101st Sustainment Brigade "Lifeliners", 101st Airborne Division (Air Assault), welcomed a new command sergeant major to Fort Campbell.
Command Sgt. Maj. Anthony McAdoo, a native of Somerset, KY, who has been the senior enlisted advisor to the commander, Col. Stephanie Barton, the unit for two years, passed the brigade colors to Command Sgt. Maj. Kevin Campbell in a ceremony near 101st Sustainment Brigade Headquarters, here.
«Read the rest of this article»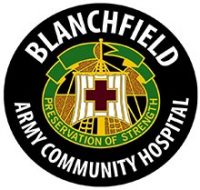 Fort Campbell, KY – On Tuesday, August 27th, 2019, Clarksville residents and surrounding communities can support deployed service members by participating in an Armed Services Blood Program blood drive from 8:00am to 4:00pm at the Screaming Eagle Medical Home located at 647 Dunlop Lane, Suite 301, next to Tennova Healthcare.
An ASBP blood drive will be held on Fort Campbell, August 28th and 29th from 9:00am to 3:00pm at the Soldier Support Center at 2702 Michigan Avenue.
«Read the rest of this article»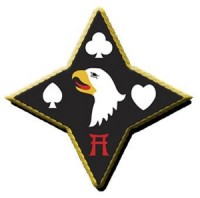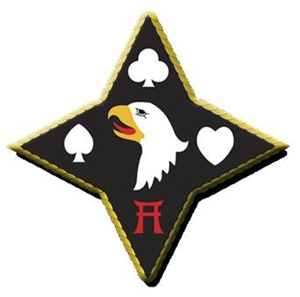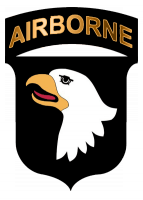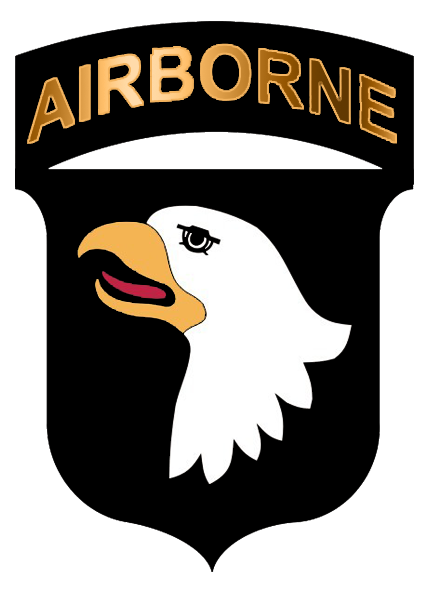 Fort Campbell, KY – The 510th Military Police Detachment, 716th Military Police Battalion, 101st Sustainment Brigade, 101st Airborne Division provides continuous service to the community and the nation for training and fielding Military Working Dogs (MWDs). From providing unique patrol, explosives and narcotic detection capabilities through law enforcement on Fort Campbell, Kentucky to deploying into combat zones such as Iraq and Afghanistan, the 510th Military Police Detachment is staying busy.
«Read the rest of this article»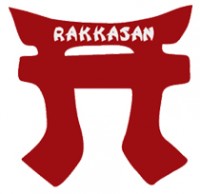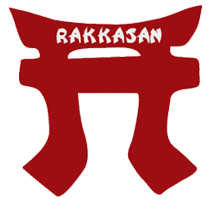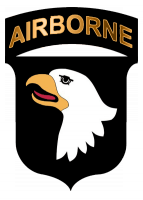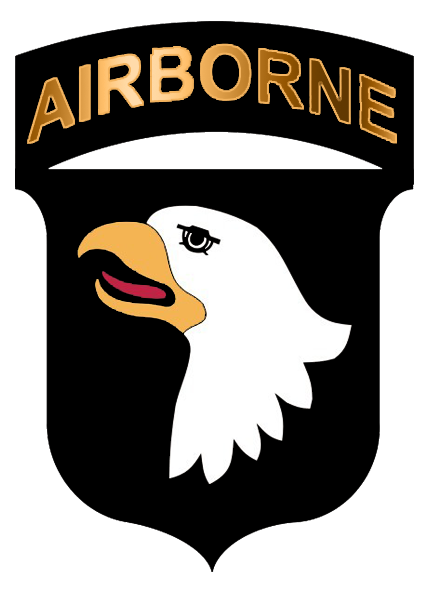 Fort Campbell, KY – Iowa National Guard (IANG) Soldiers with the 2nd Infantry Brigade Combat Team (2nd IBCT), 34th Infantry Division, were assigned to 3rd Brigade Combat Team, 101st Airborne Division (101st ABN) for Operation Enduring Freedom in Afghanistan from 2010-2011.
Now, ten years after that deployment, which was the largest mobilization of the IANG since World War II, the National Guard and active duty units continue to strengthen their working relationship.
«Read the rest of this article»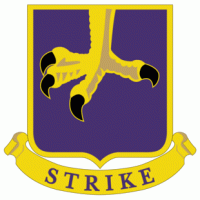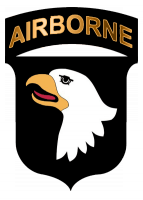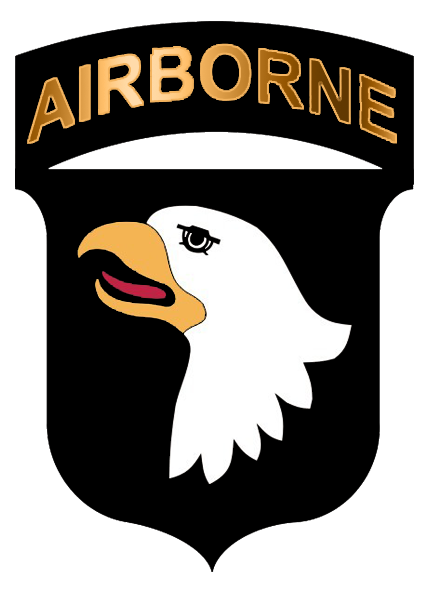 Yavoriv, Ukraine – Soldiers of Task Force Carentan, 2nd Brigade Combat Team, 101st Airborne Division (Air Assault) observed Memorial Day at the Joint Multinational Training Group – Ukraine here, May 27th, 2019.
Task Force Carentan Soldiers deployed to Yavoriv, Ukraine took time to honor the memory of their predecessors who died in service to the United States.
Soldiers began the day with a physical training event in remembrance of Lt. Michael Murphy, a United States Navy SEAL killed in action on June 28th, 2005 in Kunar province, Afghanistan.
«Read the rest of this article»