Topic: Afghanistan

Clarksville, TN – On Monday, May 10th, 2021, retired Maj. Gen. Walt Lord, former Military Executive Director to the Reserve Forces Policy Board in the Office of the Secretary of Defense, will join the Austin Peay State University (APSU) senior leadership team as the institution's second military adviser in residence.
«Read the rest of this article»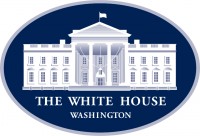 Washington, D.C. – President Joe Biden.
Madame Speaker.
Madame Vice President.
No president has ever said those words from this podium, and it's about time.
The First Lady. The Second Gentleman. Mr. Chief Justice. Members of the United States Congress and the Cabinet – and distinguished guests.
My fellow Americans.
While the setting tonight is familiar, this gathering is very different – a reminder of the extraordinary times we are in.
«Read the rest of this article»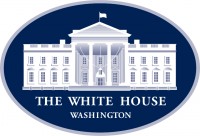 Washington, D.C. – PRESIDENT JOE BIDEN: Good afternoon. I'm speaking to you today from the Roosevelt — the Treaty Room in the White House. The same spot where, on October of 2001, President George W. Bush informed our nation that the United States military had begun strikes on terrorist training camps in Afghanistan.
It was just weeks — just weeks after the terrorist attack on our nation that killed 2,977 innocent souls; that turned Lower Manhattan into a disaster area, destroyed parts of the Pentagon, and made hallowed ground of a field in Shanksville, Pennsylvania, and sparked an American promise that we would "never forget."
«Read the rest of this article»
Toxic hazards at Karshi-Khanabad Air Base have been linked to hundreds of veteran cancer and chronic illnesses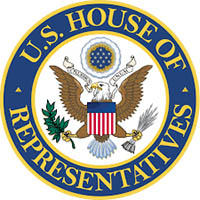 Washington, D.C. – U.S. Representatives Mark Green (R-TN) and Stephen F. Lynch (D-MA) and U.S. Senators Richard Blumenthal (D-CT) and Tammy Baldwin (D-WI) have introduced the bicameral, bipartisan K2 Veterans Care Act.
This legislation would establish a "presumption of service connection" for the veterans who served at Karshi-Khanabad Air Base (K2) in Uzbekistan and who have since been diagnosed with toxic exposure-related illnesses and diseases, requiring the U.S. Department of Veterans Affairs (VA) to provide health care and benefits.
«Read the rest of this article»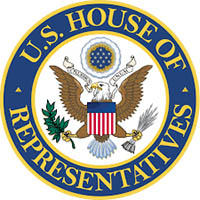 Washington, D.C. – Today, Monday, January 25th, 2021, U.S. Representative Mark Green was selected to serve as a member of the House Armed Services Committee for the 117th Congress.
"It is an honor to be selected to serve on the House Armed Services Committee," said Representative Green. "As a cadet on the Plain at West Point, I swore an oath to protect and defend our Nation, and I remain deeply committed to supporting my brothers and sisters in uniform as they carry out their mission to defend our families, our values, and our way of life."
«Read the rest of this article»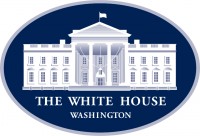 Washington, D.C. – I am returning, without my approval, H.R. 6395, the National Defense Authorization Act for Fiscal Year 2021 (the "Act"). My Administration recognizes the importance of the Act to our national security.
Unfortunately, the Act fails to include critical national security measures, includes provisions that fail to respect our veterans and our military's history, and contradicts efforts by my Administration to put America first in our national security and foreign policy actions. It is a "gift" to China and Russia.
«Read the rest of this article»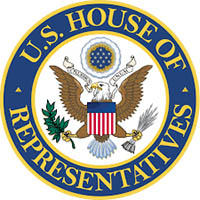 Washington, D.C. – Last night, November 18th, 2020, U.S. Representative Mark Green was appointed to serve on the House-Senate Conference Committee for the Fiscal Year 2021 National Defense Authorization Act (NDAA). The Conference Committee is tasked with reconciling the Senate and House defense authorization bills into a final version for the upcoming year.
"It's an honor to represent the House Committee on Homeland Security in this conference, and I'm grateful to Leader McCarthy and Ranking Member Rogers for this privilege and for their continued leadership on behalf of our troops," said Representative Green.
«Read the rest of this article»
Blanchfield Army Community Hospital Public Affairs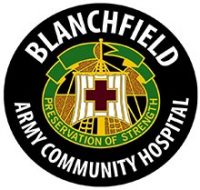 Fort Campbell, KY – A combat medic specialist currently assigned to Blanchfield Army Community Hospital on Fort Campbell, Kentucky was named the 2020 Angel of the Battlefield for the United States Army during a virtual ceremony with Gen. Mark A. Milley, Chairman of the Joint Chiefs of Staff, October 27th, 2020.
Sgt. First Class Kyle J. Wagner was among five recipients honored by the Armed Services YMCA for selfless courage and unwavering sacrifice while saving lives on the front lines overseas or during emergencies at home. The program honors angels nominated from each service for actions from the past and present.
«Read the rest of this article»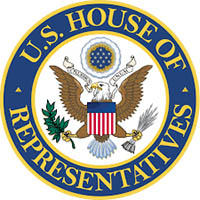 Washington, D.C. – This week, a bipartisan group of over 70 lawmakers led by Representative Mark Green (R-TN), Representative Stephen Lynch (D-MA), and Representative Tulsi Gabbard (D-HI) wrote to the conferees for the FY2021 National Defense Authorization Act (NDAA) urging them to retain a key provision supporting America's Karshi-Khanabad (K2) veterans in the final NDAA agreement.
The provision, included in the House-passed version of the NDAA, requires the Secretary of Defense to conduct a study on toxic exposure experienced by the American service members stationed at K2 Air Base—a former Soviet air base in Uzbekistan—between 2001 and 2005.
«Read the rest of this article»
101st Airborne Division (Air Assault) Public Affairs Staff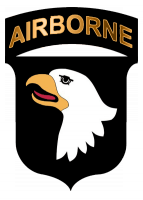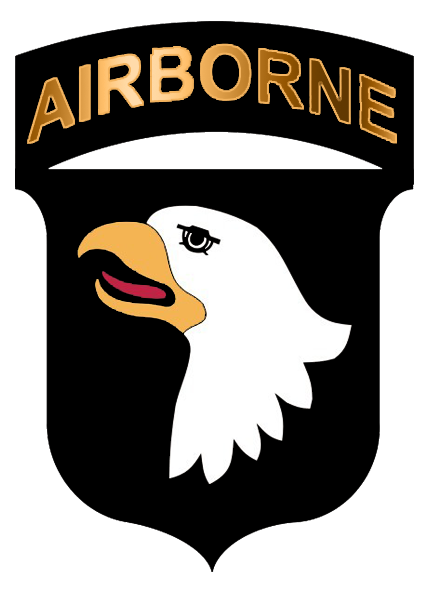 Fort Campbell, KY – About 10 Fort Campbell Soldiers deployed to Afghanistan last week to provide medical support there.
The Soldiers, assigned to the 212th Medical Detachment (Combat Operational Stress Control) will serve at multiple locations during their deployment. They are trained and equipped to provide behavioral health support, both in-person and remote, among other capabilities.
"This team has been excited about this mission since they were notified that they were selected," said Maj. Adam Keller, commander, 212th Medical Detachment. "They have trained together and developed a cohesive team eager and willing to preserve the fighting strength of our warfighters."
«Read the rest of this article»