Topic: Tennessee State Representative
Nashville, TN – Tennessee House Speaker Cameron Sexton (R-Crossville) has named State Representative Curtis Johnson (R-Clarksville) Deputy Speaker of the House of Representatives for the 112th Tennessee General Assembly.
Johnson previously served as Speaker Pro-Tempore under former Speaker Beth Harwell for six years and as Deputy Speaker during the 2020 legislative session.
«Read the rest of this article»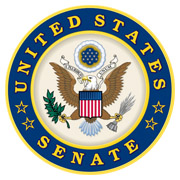 Nashville, TN – Since President Donald Trump nominated Judge Amy Coney Barrett to serve on the United States Supreme Court, figures across Tennessee have weighed in.
Tennessee Delegation
Senator Lamar Alexander: "I have voted to confirm Justices Roberts, Alito, Sotomayor, Gorsuch and Kavanaugh based upon their intelligence, character and temperament. I will apply the same standard when I consider Judge Barrett's nomination to replace Justice Ginsburg."
«Read the rest of this article»
Nashville, TN – To help protect elephants, Nashville Zoo will be hosting an ivory surrender event on Saturday, October 19th from 10:00am – 2:00pm to encourage public participation in the fight to save this species and others from wildlife trafficking.
Toss the Tusk is a public service program whose goal is to raise public awareness about wildlife trafficking. It will provide Nashville Zoo guests with an actionable way to combat illegal wildlife trade with a focus on elephant poaching.
Tennessee State Representative Jason Powell and a representative from the U.S. Fish and Wildlife Service will be present for the event.
«Read the rest of this article»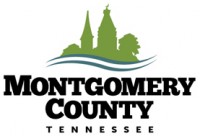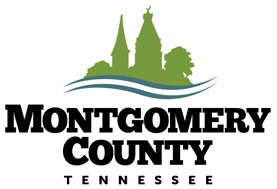 Montgomery County, TN – A pool sized concrete hole next to Norman Smith Elementary School was recently turned into a safe, green, usable space. District 5 Montgomery County Commissioner Rashidah Leverett took the initiative to make calls inquiring what could be done to make changes to the area shortly after being elected in fall 2018.
Since closing the public pool next to Norman Smith Elementary in August 2015, the empty lot which once contained an active outdoor swimming pool, had fallen into disrepair and became an eyesore to the area.
«Read the rest of this article»
Habitat for Humanity of Montgomery County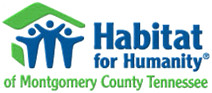 Clarksville, TN – On Sunday, March 10th, 2019 at 2:00pm, Habitat for Humanity of Montgomery County (HFHMCTN) will hold dedication ceremonies for two new homes at 304 Reynolds Street and 1318 Cedar Street in Clarksville.
The local affiliate of Habitat for Humanity International partners with low income families, volunteers and builders to provide decent, affordable housing to those who do not qualify for a conventional home loan.
«Read the rest of this article»
Montgomery County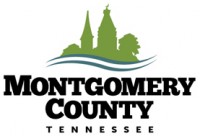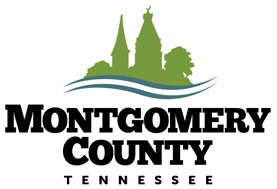 Montgomery County, TN – Kyle D. Johnson has been selected for the position of Government Chief of Staff to County Mayor Jim Durrett. Johnson will begin serving as chief of staff on January 29th. He will be replacing current Chief of Staff Jeff Truitt.
Johnson most recently served as policy advisor for Tennessee State Representative and Speaker Pro Tempore Curtis Johnson. Since July 2015, Johnson has served in various federal and state positions such as field director, staff assistant, and policy advisor for Tennessee politicians such as Bob Corker, Mark Green and Curtis Johnson.
«Read the rest of this article»
Written by Joe Pitts
Tennessee State Representative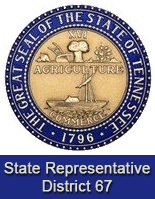 Nashville, TN – Tennesseans from Montgomery County will head to the polls on November 6th, 2018 with an updated way to proudly honor someone who is serving or has served our country.
The Honor Vote program allows registered Tennessee voters to dedicate their vote to a U.S. veteran or active duty military member, both online and with a commemorative button, to thank them for protecting our country.
Once enrolled, dedications are posted on the official Honor Vote List as well as the Honor Vote Twitter account @tnhonorvote. Voters can also share their dedication on Twitter, Facebook and Instagram using #GoVoteTN.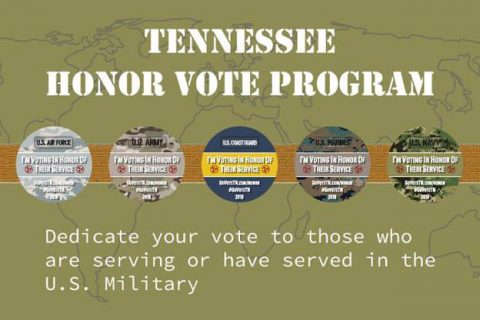 «Read the rest of this article»
Written by Joe Pitts
Tennessee State Representative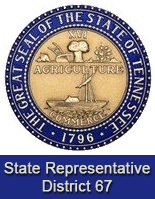 Clarksville, TN – On Thursday, July 19th, 2018 at 10:00am a ceremony will be held to officially designate the naming of a portion of Hwy 41A North, also known as Providence Boulevard, as the Pastor Jimmy Terry, Sr. Memorial Highway at First Baptist Church in Clarksville.
A presentation of the signage marking the designation will be made to Sister Servella Terry, widow of the late Pastor Jimmy Terry, and she will also make remarks at the event.
The Montgomery County delegation of the Tennessee General Assembly sought passage of the bill to honor the life, legacy and memory of Pastor Terry after his passing in June 2017.
«Read the rest of this article»
Clarksville Area Chamber of Commerce

Clarksville, TN – The Clarksville Area Chamber of Commerce is pleased to announce that Jay Albertia, President and CEO of Progressive Directions, Inc., will assume the role as Board Chairman for the 2018-2019 term.
"Jay is an excellent choice as the next Board Chairman for the Chamber and we are looking forward to being under his leadership this year," said Chamber Executive Director Melinda Shepard.
«Read the rest of this article»

Clarksville, TN – The Academy for Academic Excellence held it Class of 2018 Graduation and Awards Ceremony recently at First Baptist Church.
The evening began with a performance by the Music For Mercy Band, as friends and families of this year's seven graduating seniors entered the venue. The band was formed after the passing of AAE's Founder and Director Mercy Yrabedra in 2012, to honor her legacy as a musician and educator.
«Read the rest of this article»