Topic: guns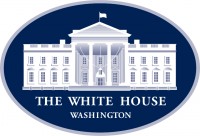 Washington, D.C. – PRESIDENT JOE BIDEN: Thank you, Kamala — Madam Vice President. Thank you very much.

You know, we're joined today by the Attorney General, Merrick Garland, who I've asked to prioritize gun violence. It's also good to see the Second Gentleman, who is here. And it's good to see the First Lady, Dr. Jill Biden, who cares deeply about this issue as well.
«Read the rest of this article»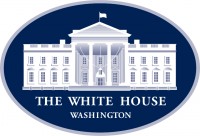 Washington, D.C. – The Joe Biden-Kamala Harris Administration is announcing six initial actions to address the gun violence public health epidemic. The recent high-profile mass shootings in Boulder – taking the lives of 10 individuals – and Atlanta – taking the lives of eight individuals, including six Asian American women – underscored the relentlessness of this epidemic.
Gun violence takes lives and leaves a lasting legacy of trauma in communities every single day in this country, even when it is not on the nightly news.
«Read the rest of this article»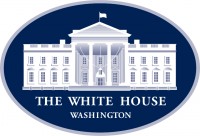 Washington, D.C. – "Melania Trump made a surprise visit and delivered box lunches on Thursday to a women and children's shelter in Washington, D.C.," Katie Jerkovich reports for The Daily Caller.

"It is important that, even in these challenging times, we find ways to help and connect with people and acknowledge the important work that is being done in countless communities across the United States," the First Lady said.
«Read the rest of this article»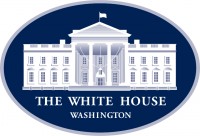 Washington, D.C. – President Donald Trump: Thank you very much. Good afternoon. We continue to see a number of positive signs that the virus has passed its peak. It's been very devastating all over the world. A hundred and eighty-four countries. Probably more. That number was as of a week ago.
Dr. Birx will walk through some of these trends in a few moments, but they're very positive trends for winning. Going to win. We're going to close it out.
«Read the rest of this article»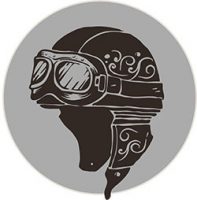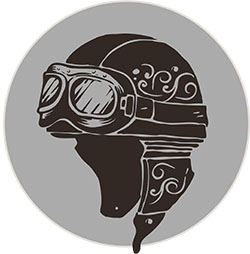 Clarksville, TN – Just the other day there was an incident in nearby Nashville that not only was reckless and dangerous, but laws were broken.
An unknown group of individuals on dirt bikes and ATVs were seen riding around the Music City, including Downtown Nashville, popping wheelies, running red lights and just causing havoc in one of the busiest places in town.
One police officer was injured trying to stop one of them and officials are trying to identify them.
In a later report, one of the news outlets managed to get an interview with a young lady in the group, (who was not identified), and she said that their group was a "positive" rally to show young people that there was more to life than just "drugs and guns."
«Read the rest of this article»
Clarksville Police Department

Clarksville, TN – Clarksville Police Department is urging car owners to "Park Smart!" Over 60 percent of the vehicle thefts and burglaries in Clarksville have been to unsecured vehicles or keys were left inside or easily accessible to thieves.
There has been an overall increase of over 100 vehicle burglaries from 2017 to 2018 for the same time frame between January and September. Guns stolen from vehicle burglaries are up from 64 to 74.
«Read the rest of this article»

Clarksville, TN – The Clarksville Police Department says that there have been approximately 373 vehicle burglaries since the beginning of the year.
The vehicle burglaries considered were those which had some type of unlawful entry and did not take thefts occurring while in the company of acquaintances.
Out of the 373 vehicle burglaries, 51 of them had firearms stolen from inside of the vehicle.
«Read the rest of this article»
Amendment mirrors plan adopted by Tennessee General Assembly for private campuses this year; Requires new FOCUS Act boards work through, develop gun policies for public campuses

Nashville, TN – Lawmakers unsure whether to allow guns on public college campuses could apply the "Bell Plan" that was recently passed to require gun policies at private colleges and universities in Tennessee, Senate Minority Leader Lee Harris said.
"We've had a lot of debate this year about guns on campuses, with gun advocates hoping to expand the places where guns are allowed," Senator Harris said. "On the other side of the debate, our public universities, faculty members, and state police chiefs, among others, are concerned about expanded gun access to college campuses. «Read the rest of this article»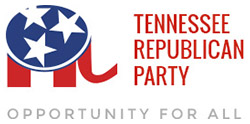 Nashville, TN – From the East Room of the White House, President Barack Obama announced a sweeping set of executive orders meant to restrict Americans' access to firearms.
Following the President's speech, Tennessee Republican Party Chairman Ryan Haynes remarked, "Today's announcement by the President once again lectured responsible, law-abiding Americans. It echoed his snide comments from 2008 where he talked down to concerned citizens who 'cling to guns or religion' as if that's a moral wrong."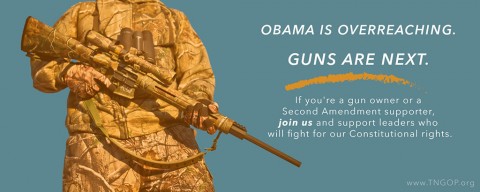 «Read the rest of this article»

Montgomery County, TN – Three were arrested early this morning in connection with recent burglaries in the Shady Grove Road, Oak Plains Road and Highway 12 areas.
Michael Deason, 27, who gave a Cumberland Manor address, Ryan Mason, 24, who gave a Laurelwood Trail address and Caitlin Gupton, 24, who gave a Chapmansboro, Tennessee address were all arrested after investigators were led to where they had been taking stolen items in an area hotel room.
«Read the rest of this article»