Topic: Harris Interactive
Twice As Many Child Pedestrians Are Killed While Walking on Halloween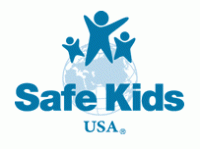 Washington, D.C. – New Safe Kids research shows only one third of parents talk to their children annually about Halloween safety. To complete this first-of-it-kind study on Halloween-safety, Safe Kids commissioned Harris Interactive to conduct a poll of 935 parents with children ages 12 and younger to assess their knowledge, attitudes and behaviors related to Halloween safety.
On average, twice as many child pedestrians are killed while walking on Halloween compared to other days of the year. On this potentially dangerous night of the year for child pedestrians, Safe Kids strongly recommends that parents prepare children to behave safely and for drivers to take extra precautions.  «Read the rest of this article»
No consensus on who is trusted to regulate advertising industry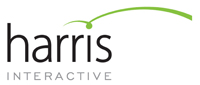 New York, NY – If advertising is created to sell a product, service or even an idea, it's helpful if the message is not only clear but also believable to the intended audience. However, only one in five American adults say they trust that advertising is honest in its claims all or most of the time (19%). Rather, a majority say they trust that advertising is sometimes honest in its claims (65%) and just over one in ten say that they never trust that advertising is honest in its claims (13%).
These are some of the findings of a new Adweek Media/ Harris Poll, survey of 2,098 U.S. adults surveyed online between October 5th and 7th, 2010 by Harris Interactive. «Read the rest of this article»
Teens Are Conflicted; State Farm Survey Shows 70% of New Drivers Are Nervous About Being in a Crash or Hurting Someone; Yet 57% Say They Text While Driving
Bloomington, IL – Newly analyzed State Farm® claims data shows the trend continues – October remains the most dangerous month of the year for teen driver crashes. According to claims data spanning the last seven years, the highest number of injury or collision claims filed by 16- and 17-year-old drivers continues to hit a high point in October, spiking by about 15 percent when compared to other months of the year.
State Farm evaluated its extensive claims database from 2003 – 2009, and in every year, October continues to register the most claims across the United States and portions of Canada. At a state level, about 1 in 4 states show October as the most dangerous month of the year for teen crashes. About 70 percent of states show October as being among its top three months for teen accident claims. «Read the rest of this article»
Mystery, Crime and Thriller Novels are the genre most read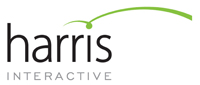 New York, NY – The choices are endless — fiction or non-fiction, then, maybe science fiction, a thriller or a chick-lit book? Finally, which author?
A recent Harris Poll showed that Americans are reading, but what are they reading? And, who are their favorite authors?

«Read the rest of this article»
'Secret Life of Teens' Survey Reveals that Half of Online Teens Have Shared Personal Information with Strangers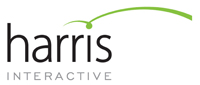 Santa Clara, CA — McAfee, Inc. (NYSE:MFE) , the world's largest dedicated security company, commissioned and today released "The Secret Life of Teens," a survey conducted online by Harris Interactive from May 4th-May 17th, 2010. The study surveyed 955 U.S. 13-17 year olds (including 593 teens ages 13-15 and 362 teens aged 16-17) and reveals the online behavior of American teens and areas of concern for parents. Results were weighted as needed for age, gender, race/ethnicity, and other key variables.
«Read the rest of this article»