Topic: Highway 70
Tennessee Highway Patrol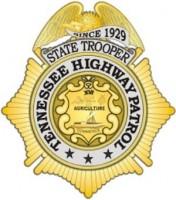 Nashville, TN – The Tennessee Highway Patrol (THP) is partnering with the Tennessee Highway Safety Office (THSO), Tennessee Department of Transportation (TDOT), and local law enforcement agencies across Tennessee in an effort to keep one of the state's busiest roads safe.
Enforcement efforts will focus on U.S. Hwy 70 statewide. This is a strict traffic enforcement campaign that will take place on July 31st and August 3rd. This intensified enforcement effort is referred to as "Safe on Seventy."
U.S. Hwy. 70 runs West to East through 36 counties in Tennessee encompassing 538 miles. U.S. Hwy. 70 ends at the North Carolina state line. Along the route, the roadway runs parallel to several U.S. and state highways, including those in all three of the state's major cities (Memphis, Nashville, and Knoxville).
«Read the rest of this article»
American Red Cross
Blood supply dwindles after donations lagged during Fourth of July holiday week
Nashville, TN -An emergency blood shortage is prompting the American Red Cross to issue an urgent call for eligible donors of all blood types – especially type O – to give now and help save lives.
The Red Cross escalated its call for blood and platelet donors after a difficult Independence Day week for donations. More than 550 fewer blood drives were organized by businesses and other community groups last week than during a typical week as individuals across the country celebrated the holiday and enjoyed summer activities.
«Read the rest of this article»
Related Images: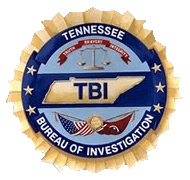 Nashville, TN – A joint investigation with Special Agents from the Tennessee Bureau of Investigation and investigators with the McEwen Police Department has resulted in the arrest of the owner/operator of a clinic in McEwen on charges related to drug diversion and prescription fraud.
At the request of 23rd District Attorney General Ray Crouch, on March 23rd, TBI Special Agents, working alongside detectives with the McEwen Police Department and Tennessee Department of Health, began investigating a complaint of drug diversion and prescription fraud at the Coleman Family Care Clinic in McEwen.
«Read the rest of this article»