Topic: Hydrogen Peroxide

Silver Spring, MD – The U.S. Food and Drug Administration (FDA) today continued to take action in the ongoing response to the COVID-19 Coronavirus pandemic:
The FDA issued an Emergency Use Authorization for the Stryker Sustainability Solutions (SSS) VHP N95 Respirator Decontamination System (RDS).
«Read the rest of this article»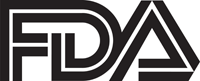 Silver Spring, MD – The U.S. Food and Drug Administration issued the second emergency use authorization (EUA) to decontaminate compatible N95 or N95-equivalent respirators for reuse by health care workers in hospital settings. This EUA will support decontamination of approximately 750,000 N95 respirators per day in the United States.
«Read the rest of this article»
Written by Jia-Rui C. Cook
NASA's Jet Propulsion Laboratory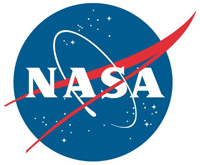 Pasadena, CA – A new paper led by a NASA researcher shows that hydrogen peroxide is abundant across much of the surface of Jupiter's moon Europa. The authors argue that if the peroxide on the surface of Europa mixes into the ocean below, it could be an important energy supply for simple forms of life, if life were to exist there.
The paper was published online recently in the Astrophysical Journal Letters.
«Read the rest of this article»
Written by Kim Newton
NASA Marshall Space Flight Center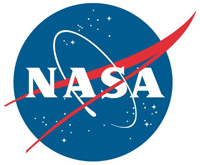 Huntsville, AL – NASA successfully completed the final flight in a series of tests of a new robotic lander prototype at the Redstone Test Center's propulsion test facility on the U.S. Army Redstone Arsenal in Huntsville, AL.
Data from this test series will aid in the design and development of a new generation of small, smart, versatile robotic landers capable of performing science and exploration research on the surface of the moon or other airless bodies in the solar system, such as asteroids or the planet Mercury.
Since early October, the Robotic Lander Development Project at NASA's Marshall Space Flight Center in Huntsville has subjected the lander prototype to a series of more complex outdoor flight tests maneuvers.
«Read the rest of this article»
Written by Bill Steigerwald
NASA's Goddard Space Flight Center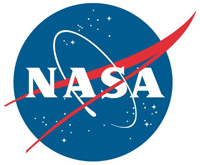 Greenbelt, MD – Maybe because it appears as a speck of blood in the sky, the planet Mars was named after the Roman god of war. From the point of view of life as we know it, that's appropriate.
The Martian surface is incredibly hostile for life. The Red Planet's thin atmosphere does little to shield the ground against radiation from the Sun and space. Harsh chemicals, like hydrogen peroxide, permeate the soil.
Liquid water, a necessity for life, can't exist for very long here—any that does not quickly evaporate in the diffuse air will soon freeze out in subzero temperatures common over much of the planet.
«Read the rest of this article»