Topic: Interest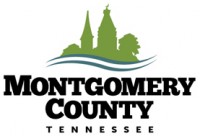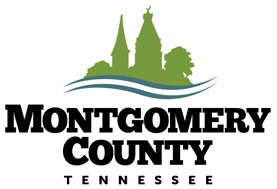 Montgomery County, TN – Brenda E. Radford, Montgomery County Trustee, is pleased to announce her efforts have earned more than twenty million dollars through the prudent investment of Montgomery County Government's Idle Funds.
"In September 2006, one of my goals as County Trustee has been to earn and return more than twenty million dollars through the Trustee's Investment Program," Radford said. From September 1st 2006 through December 31st, 2013, the interest rate spread has been as high as 5.65% in 2006 to lows of 0.00%-0.25% after December 2007. «Read the rest of this article»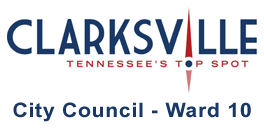 Clarksville, TN – The council met in a shorter budget special council session (about 4.5 hours) after first conducting the required executive session.
Executive Session – An interesting topic of the executive session was Mayor McMillan's submission of her nominees for the Clarksville Ethics Commission.
After seeing the nominee list and doing some homework, I asked the mayor to affirm that at least one of her nominees (Pastor Willie Freeman) is a financial donor to her 2014 mayoral re-election campaign.  She confirmed this was true. «Read the rest of this article»
Unknowing consumers could pay as much as two to three times more than buying an item outright

Yonkers, NY – A Consumer Reports' investigation found that consumers renting electronics and other appliances from Rent-A-Center and other rent-to-own merchants could pay interest rates of up to 311 percent.
Consumer Reports recently examined offers at several rent-to-own merchants and found that you can easily end up paying two to three times the amount it would cost to buy an item outright from a traditional retailer. CR found deals including a $600.00 computer that would cost nearly $1,900 after less than a year's worth of payments and a $1,000 clothes washer/dryer combination costing $2,700 out of pocket after two and half years at an interest rate of 100 percent.  «Read the rest of this article»
Report identifies some good cards, and bad.
 


Yonkers, NY – With the protections of the Credit Card Act of 2009 in full effect, a nationally representative survey shows a slightly lower level of dissatisfaction among Americans with their credit cards than last year. However, credit cards remain one of the lowest-rated services Consumer Reports has ever analyzed; only 45 percent of respondents said they were completely or very satisfied with their cards.
 
The survey, conducted in July by the Consumer Reports National Research Center also shows that consumers are carrying less credit card debt, with median balances of $3,793— $1,100 lower than in 2009. «Read the rest of this article»
With tax season fast approaching the IRS would like to ensure you have the best information available to make informed decisions on tax matters as you prepare your 2010 income tax returns.
The failure to file a federal tax return can be costly — whether you end up owing more or missing out on a refund.
There are several reasons taxpayers don't file their taxes. Perhaps you didn't know you were required to file. Maybe, you just kept putting it off and simply forgot. Whatever the reason, it's best to file your return as soon as possible. If you need help, even with a late return, the IRS is ready to assist you.
Here are some things to consider: «Read the rest of this article»