Topic: James Eure
Clarksville Police Department

Clarksville, TN – The Clarksville Police Department is both pleased and saddened to announce the retirement of Officer James Eure.
Pleased to see a deserving public servant achieve retirement, but saddened to lose the wisdom and experience of such a veteran officer.
Officer Eure will officially retire June 30th, 2018 with 30 years of service as a Clarksville Police Officer.
«Read the rest of this article»

Clarksville, TN – Clarksville Police Officer James Eure was selected as The Tennessee Association of Chiefs of Police Officer of the Year in the Middle Division
Police officers understand they are in a potentially hazardous profession, but it is part of putting the uniform on every day. That understanding became a reality for officers on March 15th when they responded to Quicksilver Drive and found a man deceased from gunshot wounds.
«Read the rest of this article»

Clarksville, TN – Clarksville Police Officers were recognized for their decisive actions on Quicksilver Drive, by Clarksville Mayor Kim McMillan at the City Council meeting held April 5th, 2012.
Sgt Andy Hagewood,  Officer James Eure, Officer Shawn Brown, and Officer Travis Baker were each presented with a Mayor's Certificate which stated:
«Read the rest of this article»

Nashville, TN – The Tennessee Bureau of Investigation has charged a Clarksville, Tennessee man with one count of criminal homicide after a shooting yesterday left one dead and a Clarksville police officer injured. He is currently being held without bond.
Benjamin Schweitzer, 26, of 3388 Quicksilver, Clarksville, Tennessee. was treated and released from an area hospital overnight after being injured by law enforcement gunfire and booked into the Montgomery County Jail.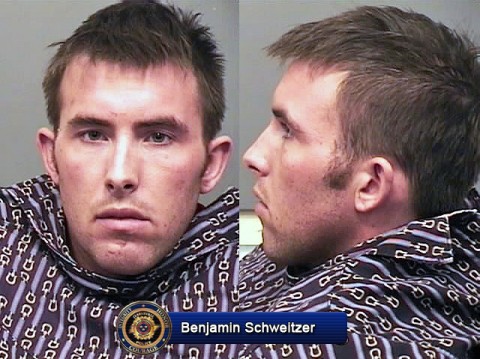 «Read the rest of this article»

Clarksville, TN – Clarksville Police have booked one man, Edwin Collazo-Hernandez into the Montgomery County Jail for the Aggravated Robbery of the U.S. Bank located at 3301 Fort Campbell Boulevard. The other man, Obryant Elijah Davis is in custody and awaiting transport and booking into the Montgomery County Jail.
After the suspects removed the money from the cash drawers, the employees were ordered into the bank vault. The black GMC Envoy was stopped by Officer James Eure near mile marker 12 on Interstate 24 eastbound. The Envoy did not belong to the driver, Edwin Collazo-Hernandez, but to the grandparents of the second robbery suspect.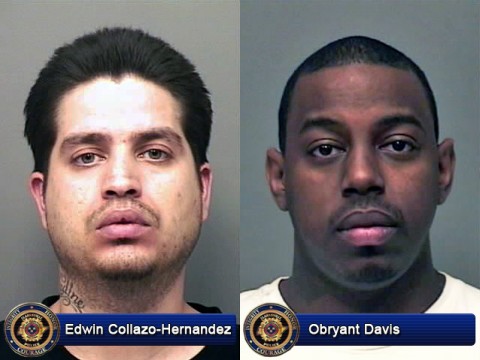 «Read the rest of this article»

Clarksville, TN – The U.S Bank branch located at 3301 Fort Campbell Boulevard was robbed a little before 9:00am today.
 
Two men entered the bank wearing gloves, camouflage clothing, with their faces partially covered. They were brandishing handguns and told everyone to get on the ground; there were no customers inside at the time. The men demanded and received an undisclosed amount of money from the tellers. «Read the rest of this article»