Topic: Jared Wilson

Clarksville, TN – Area vocalists are invited to sing in a community choir presentation of the Christmas portion of Handel's Messiah at Madison Street United Methodist Church on Sunday, December 17th, 2017 at 7:00pm.
The event is free and open to the public.
«Read the rest of this article»

Clarksville, TN – Austin Peay State University choral activities celebrates the grand finale of the choral season with the biggest collection of vocal talent to date in the fourth annual "The Big Sing."
On April 11th at 5:30pm, upwards of 170 singers from APSU, Mt. Juliet High School and Station Camp High School will join together at the George and Sharon Mabry Concert Hall on the University campus in a free performance of a wide range of vocal compositions.
«Read the rest of this article»
Clarksville, TN – Nothing ushers in Christmas like the music of George Frideric Handel's The Messiah, prophetic scripture of the promised One set to music in 1741.
And though the composition was originally performed for Easter in 1742, the music has become a steadfast Christmas tradition for symphonies and choirs around the globe.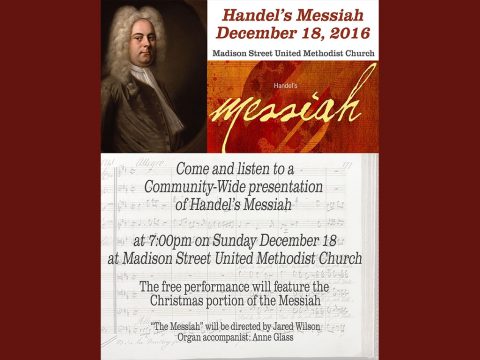 «Read the rest of this article»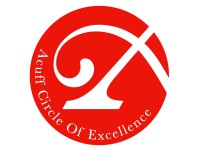 Clarksville, TN – A high school choral director, who also is a composer. A music academy born out of a challenge to a church congregation to "live a better story." And, a dental practice making an effort to share art appreciation with everyone.
These are among this year's eight recipients of the Ovation Award, given by the Acuff Circle of Excellence in recognition of outstanding contributions to the arts in the Clarksville-Montgomery County community.
«Read the rest of this article»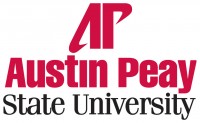 Clarksville, TN – In 1901, French composer Louis Vierne stunned churchgoers at the Saint-Sulpice Cathedral in Paris with the premier of his organ and choral work, "Messe Solennelle." The dramatic composition moved many attending the mass that day, and in the century that followed, the work has continued to fascinate choral or organ enthusiasts.
At 5:30pm on April 14th, more than 120 singers will join organist Rev. Jared Wilson in a performance of the Kyrie section of this work in the Austin Peay State University Mabry Concert Hall. The performance, which is free and open to the public, is part of the inaugural "The Big Sing" concert event, hosted by the APSU choral activities. «Read the rest of this article»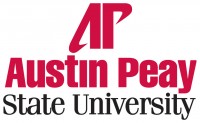 Clarksville, TN – A full semester of public art and music lessons is coming to a close at Austin Peay State University with a series of exhibits and concerts hosted by The Community School of the Arts at APSU.
For the last two decades, area adults and children have honed their creative talents and discovered new passions through the CSA. The program serves approximately 350 students of all ages and skill levels through programs in music, dance and the visual arts. The CSA was founded in 1990 with the goal of promoting and increasing awareness of the arts throughout the surrounding area. «Read the rest of this article»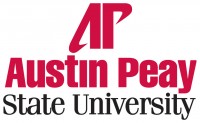 Clarksville, TN – The Community School of the Arts at Austin Peay State University, which has provided area adults and children with creative arts classes for the last 21 years, is gearing up for its annual end-of-semester concerts and art exhibits.
 
The CSA offers lessons in music, dance and the visual arts for the general community. Those classes culminate with the end of semester performances and exhibits. «Read the rest of this article»